Geeklings a very happy Monday to you all. I know some of you are thinking, "wow Kevin you're posting rather early. Is this to make up for abandoning us all weekend", in which I smile and say sorry. It's not a matter of abandoning I promise. Although, I did look at the site today and noticed that I've been posting here about three to four times a week and that's no fun. Not happy with that production so I'm really going to try and get the numbers back up this week. Here's to five! Five posts this week.We can do it Geeklings! Well, actually it will be me doing it but you can read them! Isn't that ever so exciting? Of course it is.
But you're right, today's post does come at your eye holes pretty early, and that's because I'll be rocking my face off tonight (more on that in a moment) which would mean I wouldn't have time to write. I said eff that noise though because Monday is the Week In Geek and we never miss a Week In Geek, do we? Of course we don't. As a matter of fact let's break this b-word down.
1. Temple of the Dog- This is the reason why I won't be writing tonight as I will be traveling to Madison Square Garden to see Temple of the Dog melt faces. They are currently on a small tour to celebrate their 25th anniversary (which makes me yearn for the 90's while also felling kind of old) and tonight is their third stop. I've been peeping the set lists thus far and they have been super interesting (ummmm they've been covering "War Pigs" thank you) and I'm really curious to see how it translates live. I am also hoping that because it's the Garden that one Mr. Eddie Vedder will appear to do a couple of songs together. Mainly "Hunger Strike" but if he feels like sticking around and doing a bunch more I'm not gonna argue with that. As a fun side note this will be the first time I'll be seeing Chris Cornell live and I would argue that he has one of rock and roll's best voices. Really looking forward to this.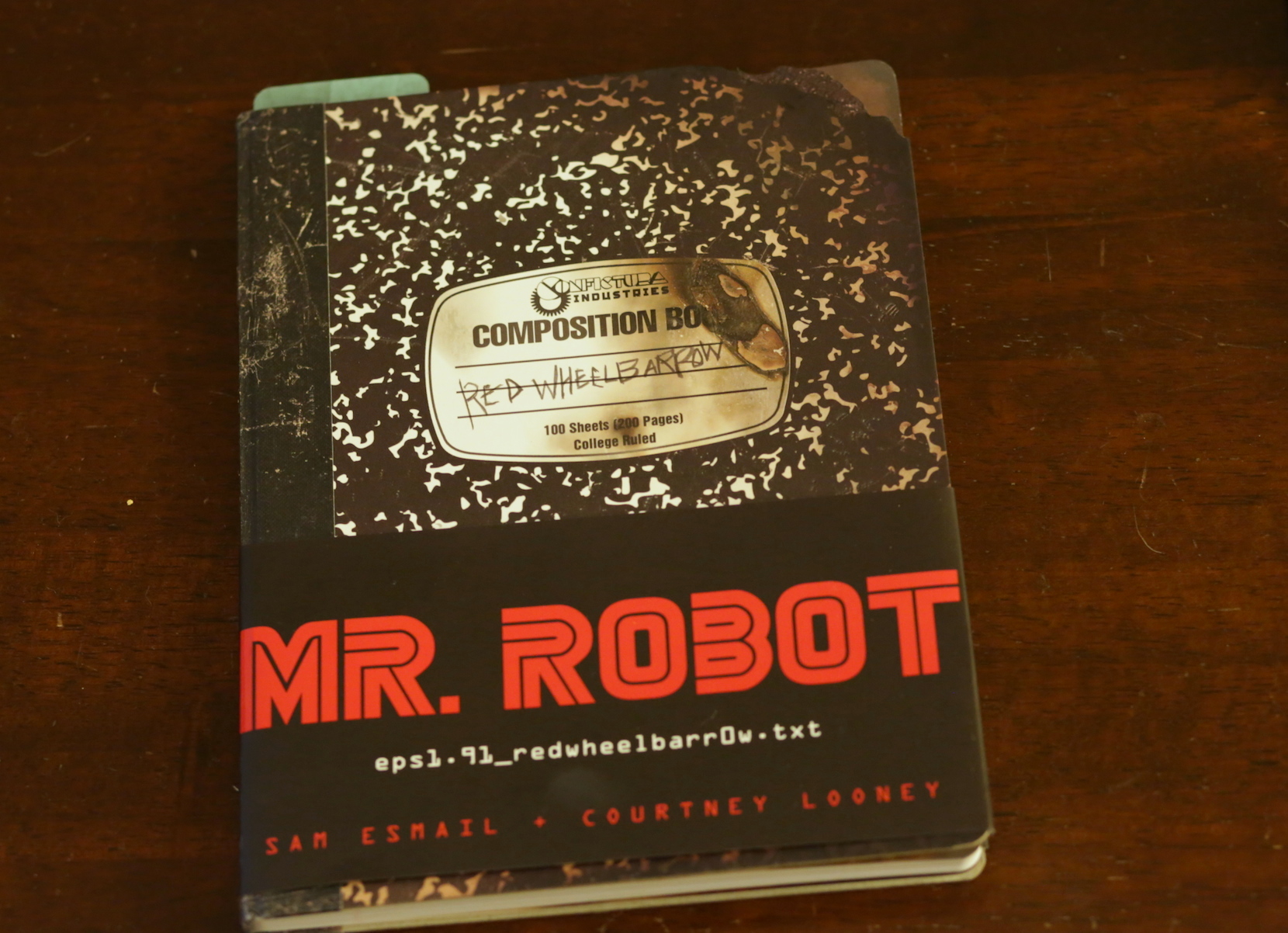 2. Mr. Robot Red Wheelbarrow– This actually should have been on last weeks Week In Geek but I sort of spaced on it. That's my bad guys. Red Wheelbarrow is a book that kind of plays like season 1.5 of Mr. Robot and will help bridge some of the gaps from Elliot's time in prison. It's co-written by show creator Sam Esmail and looks to really expand on the inner workings of Elliot's mind which is should be all types of interesting. I'm wondering if plans for Phase Two will be included or if there will be sections of the journal taken over by Mr. Robot. I'm just looking for anything to hold me over until season three at this point while advancing the narrative some. This seems perfect for that.
3. A Tribe Called Quest, We Got It From Here , Thank You For Your Service– Continuing our trend of music nostalgia this week, Friday will see the release of the first new A Tribe Called Quest album in 18 years. If you're a fan of hip hop then you know the importance of this group and the idea of new material should have you foaming at the mouth. The album was started before member Phife Dawg passed away and will include such guests as Andre 3000, Jack White, and Busta Rhymes. Every thing about this album sounds amazing on paper and I'm very much looking forward to vibing out and listening. I think hip hop could use this right now.
4. Dave Chappelle to host SNL– If the music nostalgia wasn't enough for you this week then how about the return of Dave Chappelle to television and sketch comedy?! There's a part of me that believes he won't show but if he does this could be one of the most historic episodes of SNL ever. I don't know how the show will adapt to Chappelle's style of comedy or sketch comedy but I'll be interested to see. I've missed Dave ever since the Chappelle Show vanished from our screens and wouldn't mind if SNL just made this a two hour version of that. How is this his first time hosting?
5. Election Day– I'm not going to spend a lot of time on this one but please educate yourself and make sure you get out there and vote. Tomorrow is an incredibly important day for our country so just make sure you're aware. I'm not going to tell you who to vote for I'm just going to tell you to vote. If you don't know who then just write me in. I'll gladly accept any nominations.