And just like that, welcome to year two. I kind of like the idea of counting the life of this site in years. This way you guys can reference things like, "remember in year two where he wrote that column about…" It's like a TV show but a blog and instead of seasons it's years… like real life. I'm rambling.
What better way to kick off year two though with the last Week In Geek of the year (maybe). What do you mean the last Week In Geek of the year?! Well, if you guys remember Year One (see what  I did there) started with my counting down my ten favorite geeky things of 2015. It was a great way to get things flowing into the site and let's be honest, who doesn't love lists? They allow us to celebrate the things we love in numerical order as well as upsets most people on the interwebs who view things differently. Now I'm not aiming to upset anyone but I wouldn't mind some discussion. Hell, you guys can even share your own Best of 2016 lists with me and I'll post him here. I'll give you street cred and everything. I'm generous like that.
But that's later this week into next week (and who knows I might write a Week In Geek on top of the Best of 2016 list). Right now we have a different kind of list to be concerning ourselves with because what's a Monday without some Week In Geek?
1. Blade Runner 2049– Today was a good day for trailers (the John Wick 2 trailer also dropped today) but it's hard not to focus on the first real look at Ridley Scott's Blade Runner sequel. Now, I don't remember a great deal about the original outside of that weird sex scene between Harrison Ford and the robot (Ray Finkle if you will) and the villain's speech at the end. Everything in between that is a bit fuzzy but I do understand and appreciate the iconic nature of the film and what it has meant to science fiction movies. Needless to say I'll be brushing up on the original Blade Runner in preparation to the sequel but I'm digging everything I'm seeing here. Gone are the bright lights and floating cars and what's left in it's wake is isolation, desolation, and Ryan Gosling (heeeeeeey girl). Not to mention a grizzled Harrison Ford, but when isn't he grizzled? That's kind of par for the course I suppose.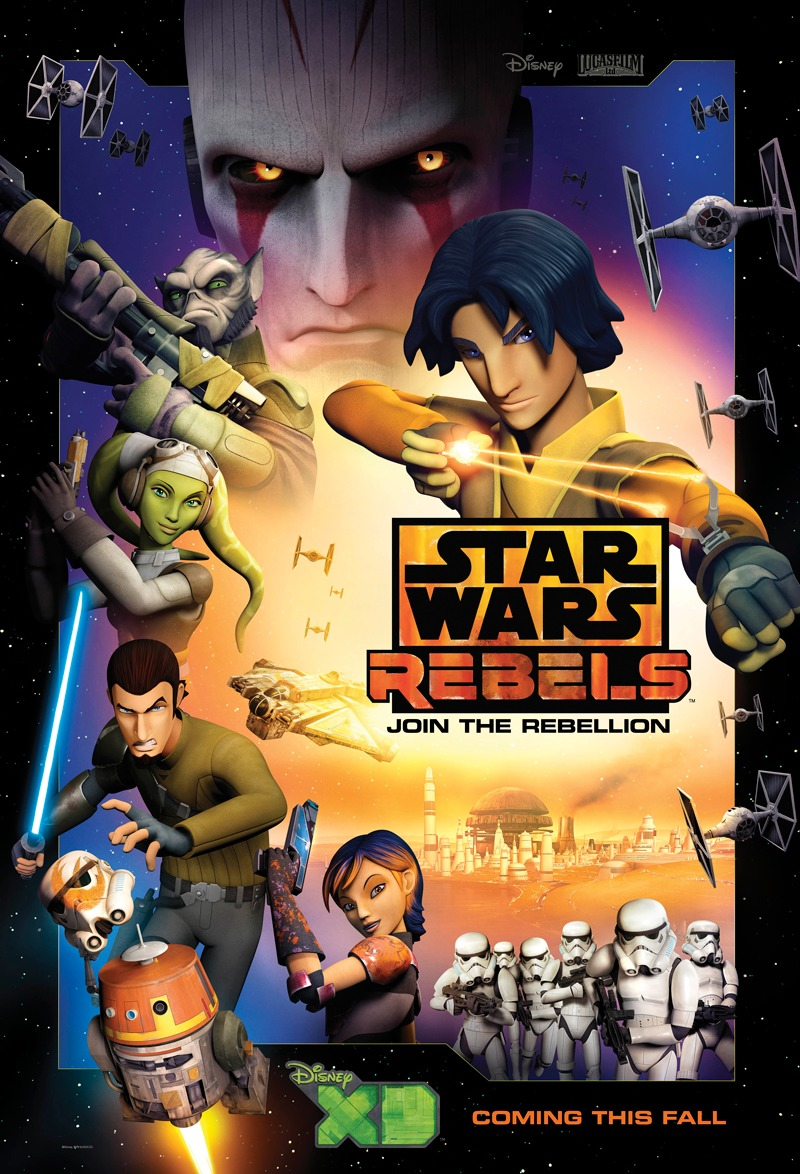 2. Star Wars: Rebels season 1– Recently I received some Christmas gifts from my uncle and as much as I wanted to not open them… I couldn't help myself. It started so innocently though. Let me just take a peak at this one… and then they were all open. In case you're reading this Uncle Pete then thanks but we'll talk on Christmas where I'll lie and say I waited. You're welcome. Any way one of the the gifts I prematurely opened was the first season of Star Wars: Rebels and I am pumped to start watching. Maybe it has to do with how I'm still buzzing after Rogue One (don't worry I've got thoughts… lots and lots of thoughts) but mostly I am just in this mood to consume all things Star Wars. I felt this way last year when The Force Awakens came out but this is a little different. This need is centered on the original films and just needing more of them. Star Wars: Rebels is a big part of that climate of films, plus season two has the return of Ahoska and Vader! Vader!
3. LOST pop vinyls– I've been waiting all year for this. I quite frequently go to the Funko website to keep stock of the upcoming pop vinyl releases, as I'm obsessed, and figure I need to understand when Funko is just going to take all of my money. During one of these travels I saw that LOST pop vinyls were in the making but nothing came of it. As a matter of fact a month or so ago the site even said they had no time table for these pops. It was kind of a let down considering my love for the show, but hey maybe they needed time to perfect them. Then last week Funko slipped an image on my Instagram feed of the first series (or what I hope to be the first series of LOST pops). I have to say that my feelings are a bit mixed. The Jack and Locke ones look all types of incredible and are must buys for me. I also dig the Kate, Sawyer, and Hurley choices but Jacob and the Man in Black had me a bit disappointed. I don't know. Why no Desmond or Charlie? Claire and her baaaaaaaaby? Why not some cool depiction of the Smoke Monster? Unlike the Stranger Things pops I'm not sure if I'm going to be buying all of these, but Jack and Locke are musts. It might be time to start thinking about going back to the island for me.
4. New Dark Tower movie image– Today Stephen King released a new image from the upcoming Dark Tower movie (which if you recall, has been pushed back to the summer of 2017) and all it's doing is making my need for the trailer grow greater and greater. I'm not going to lie I was able to find the leaked trailer online but it was clearly unfinished and needed some touching up. I refused to make an opinion based on it, but I'm growing antsy and think that we should have a trailer by the time we were originally supposed to have the film (February).Plus I just finished reading "The Little Sisters of Eluria" (the Dark Tower short story from Everything's Eventual) and I just want to see my friends again. I miss them all the time.
5. True Detective season 3 w/ Matthew McConaughey– This might be a whole lot of nothing but it got my interest. McConaughey is doing some press work promoting his new film and recently talked about a third season of True Detective that would see him reprise his role as Rust Cohle. It may be easy to forget just how good season one of True Detective was because of the bag of suck season two was(gaaaaaawd season two was awful. I hate watched the last six episodes and still have no idea what happened) but the idea of bringing McConaughey back to explore his character more is enough to instantly grab my attention. The only way it would work though is if Woody Harrelson and Cary Joji Fukunaga came back to direct every episode again. Cause lord knows that I can't live through another season like two. Just brutal. Like I said this might be a whole lot of nothing but I figured it was worth talking about. McConaughey should have won an Emmy if HBO didn't get cocky and put the show up as a Drama and not a Mini Series. No one was beating Bryan Cranston. No one.