Geeklings, what is going on? A very happy Monday to you all. Are you ready for a brand new Week In Geek? Of course, you are, that's why you're here each and every Monday, not counting last Monday because I was on vacation. Wait, were you guys here just waiting for a new Week In Geek post? Oh god, that's as sad as Fry's dog waiting for him to come home. Oh god guys…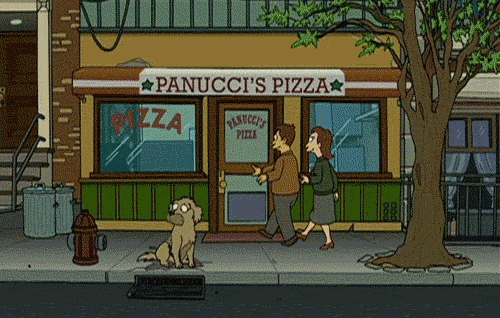 Alright, let's just purge this from our memories. Let's heal together and move on to our regularly scheduled Monday routine. I think we're better off just diving into this Week In Geek. There are some things we need to discuss.
1. I Am Geek turns 2 Years Old- You read that right, I Am Geek is officially two years old. Can you believe it? I'm in a little bit of shock. I can't believe this little site has been around for two years. Over those two years, we've had 450 posts, a podcast with 12 episodes, a number of guest writers, and a job at Fan Fest News. It has been such an incredible journey spending the majority of my days with you and I'm honestly excited for year three. I Am Geek is all about expanding and growing so expect more columns on more geeky content, season two of the I Am Geek Podcast, more guest writers, and maybe some new adventures. Nothing is written in stone yet but I've been pondering some things, and I'm keeping them secret until they start to come together more. The thing is the future is bright for I Am Geek and to anyone who has read a column, liked or shared a column, listened to the podcast, or has supported the site in any way… thank you. It means the world and I'm looking forward what comes next. Be sure to stick around cause we're going to have some fun.
2. Star Wars The Last Jedi– Holy Crap Geeklings, it's here. It's actually here. Friday. The Last Jedi will be a very real thing that we can watch with our eyeholes. After all this time it's time for us to get a new chapter in the Star Wars saga, and my friends, I am overwhelmed with excitement. This week is nothing but Star Wars. I'm talking movies, soundtracks, comics, the works. At this point, I have no idea what to expect from this movie and I love it. I think I have some theories but none of them are sound. I've even stopped watching all the trailers. I want to go in as completely fresh as humanly possible. If the Twitter reactions from the premier are to believed then The Last Jedi is going to live up to the hype, and I think that's the most important aspect. This has the chance to be the best Christmas present of the year. Hold on to your butts and please, please, be kind and don't post spoilers. Keep your fellow fans in mind. Any and all spoiler posts will be deleted from the page. Give everyone a chance to see it before we start screaming and jumping up and down together.
There you have it Geeklings, I know it's a short list today but let's be honest with ourselves, is there anything more important than The Last Jedi this week? Exactly. Sound off in the comments below with any theories or when you're seeing the film. I've got a feeling it's going to be Star Wars all week here at I Am Geek. What better way to kick off year three.