Geeklings, I can't believe it's Monday already. Didn't we just have one of these things? It seems that I've been sick for the better part of 2019, or since December, and maybe because of that time has just become this foggy construct that moves around my head while my body collapses in on itself. Or maybe I'm just being dramatic. Maybe a mixture of both. Either way, I'm tired of being sick. The good news is I seem to be on the downside of it so maybe there's light at the end of the tunnel. Perhaps. Who knows at this point considering I'll probably be sick again in like a week. Yay!
My woes aside, today is Monday and that can only mean one thing here at I Am Geek. It's time for a brand-spankin' new Week In Geek to get you alllllll types of pumped for the week ahead. Without further delay let's break this baby down.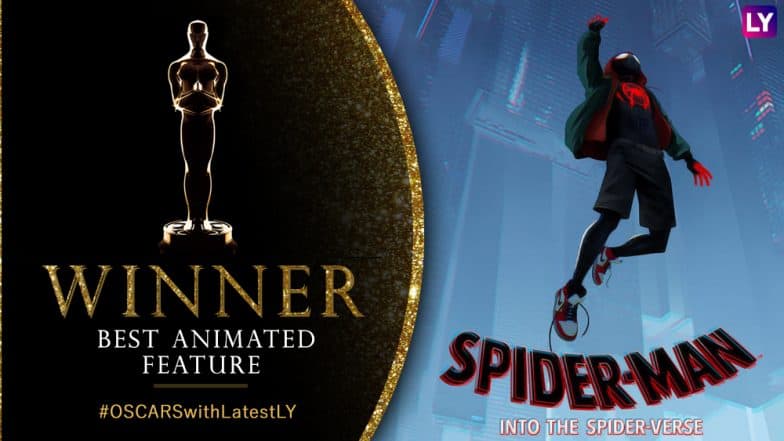 Spider-Man: Into the Spider-Verse– Fresh off its Oscar win for Best Animated Picture you can purchase my personal favorite Spider-Man movie this Tuesday on digital ahead of next month's Blu-Ray release. If for some reason you missed this in the theater, but why (?!), now here's your chance to watch it over, and over, and over again. Because you'll want to. As I was watching the Academy Awards last night, I found myself hard pressed to find a reason why Spider-Verse was not nominated for Best Picture as well. It might be my favorite movie experience of the year… I think… or Infinity War. It's a true work of art and sure to touch the heart of the Spider-Man fan in your life. Own it this Tuesday! Maybe we can do a viewing party or something.
Detective Pikachu trailer- This week won't be without a little controversy, at least in the Pokémon department, as a new trailer for Detective Pickachu is set to drop tomorrow. I for one loved the first trailer for the film and thought it added a lot of charm and open arms to a universe that many might feel excluded from. There was a time in life where I was an avid Pokémon player, early 2000s mostly, and can understand everyone's gripes… a little. But I say, give this thing a chance. This may not be the live-action Pokémon you've been waiting for, but who is to say that it won't open the door to that one? Plus it has Ryan Reynolds in it, could it really be that bad?
Chris Evans Is Captain America- If you needed further proof that Chris Evans may possibly be Captain America in real life, I present to you him at the Oscars helping Regina King up the steps. Rogers/Barns 2020?
The Masked Singer season finale- Guilty Pleasure Alert! I'm not even going to try and hide it, I love The Masked Singer and the season finale is this Wednesday and I couldn't be more excited. I want answers! I'm pretty sure that one of these costumed singers is Gladys Knight as for the other two… maybe David Hasselhoff? I don't know but I want to know! Which means I'll be tuning in this Wednesday to watch the enjoyable train wreck this show is. Seriously, I love it but outside of Doctor Ken…. you can ditch the panel. Then again… maybe that's part of the charm of the show. Sitting on your couch with someone and tearing down everything Jenny McCarthy and gang says. The Masked Singer, never change… I'll be back for season two fear not.
There you have it Geeklings, all the best of the best for this upcoming week. As always, if you feel like I left anything out sound off in the comments or throw me a line on Twitter @iamgeek32. Here's to a kickass week in which I'm able to shake yet another illness. See you guys tomorrow!