Do you know what relief is, Geeklings? It's coming here on a Monday for a brand new edition of the Week In Geek and actually having content to discuss with you guys. I'll be honest, these last few weeks over summer have been kind of rough. There hasn't been a whole lot going on and I've spent most of my time acting like Fry's dog hoping that maybe content would return and I would have something steady to write about. Something. Anything. It was getting pretty sparse out there and I was starting to feel that maybe I was going to spend the rest of my forevers outside this metaphorical pizza shop.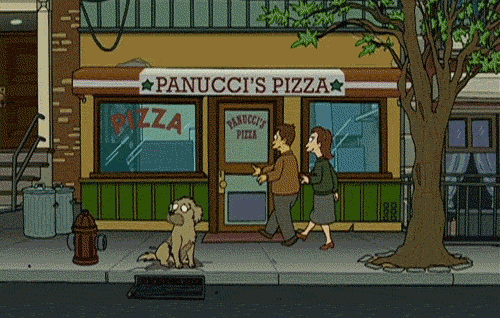 Luckily Spider-Man broke the dam last week and since then we've got all the fallout from Disney Expo, we officially have a Breaking Bad movie, and SNL is making big waves with their first round of hosts for the upcoming season. I went from having very little to write about to almost too much. Well, not really. If my job would just pay me to stay at home and write pop culture themed content all day, I could probably die a happy man. Instead, I spend most of my workday trying to figure out what I'm going to write about and then push the other subjects off to later in the week… or until something else pops up. The long and the short of it is, I'm happy things are back on track and I Am Geek is going to be pushing out content like crazy.
And what better time to celebrate a content overload then on a Monday just in time for the Week In Geek. Because Geeklings, we've got something to discuss. Starting with…
Dave Chappelle Sticks & Stones- When Netflix first announced their deal with Dave Chappelle it was for three comedy specials. Two to be released at the same time and then another later within the year. What we got were four specials. Three to fill out the contract obligations and a fourth because Dave had more to say. Two weeks ago we learned that there would be a fifth special, Sticks & Stones, and it would be dropping today. That's right, if you found yourself missing the musings of Dave Chappelle after his last special (The Bird Revelation) you're in luck because Dave has got some thoughts and as per usual, those thoughts might not be very popular to amongst everyone. Something the comedian is almost banking on. This latest special looks to see Chappelle take on his critics, audience reactions, as well as providing the biting social commentary that comes from a Chappelle stand up special. We went from having zero Dave to having five stand up specials in less than two years. The more Chappelle in our lives the better. Sometimes it's fun to just see one of the best at his trade at work, and that's what you get here.
Star Wars The Rise of Skywalker Disney Expo Footage- It doesn't happen very often that the exclusive footage shown at the Disney Expo makes its way to the public. I remember the Infinity War footage they released a couple of years ago and how it was nowhere on the internet. Like ever. Scenes were used during the final trailer but that was about it. Needless to say, I didn't expect to wake up this morning and have one of my Twitter buddies inform me that Good Morning America would be showing that footage… today! Thus throwing my morning into a whirlwind of Star Wars conversations and tweets. Is this footage a trailer? Not so much. More of a celebration of the Skywalker Saga but it's the last forty seconds that really matter. We get a brand new look at the upcoming Episode IX and things are looking at all types of awesome. Especially concerning Rey who at one point was fighting Kylo Ren on the remains of the Death Star from Return of the Jedi while waves crashed around them only to transform into a double-sided lightsaber-wielding Sith lord… presumably. There is a lot that is left ambiguous here but it doesn't hurt to speculate. Is this Rey a clone? Does she turn to the Dark Side and Kylo turn to the light? Could the Emperor have taken control over her body? Is this some sort of dream sequence like in The Force Awakens? A lot of questions to be asked but the main answer that is coursing through this footage is how hyped its seemingly made everyone. A few months ago I spoke about my Star Wars fandom kind of hitting a wall and now after Disney Expo and this footage, I'm ready for December. I'm ready to say goodbye… I'm also ready for that lightsaber Rey is holding because it's crazy town banana pants.
The Matrix 4- While we were all losing our minds about Spider-Man leaving the MCU, and I still haven't recovered from that, Warner Brothers decided to slip in a little announcement of their own. An announcement that would have probably been the top trend on Twitter if it hadn't been for Spidey, but the spotlight being obscured might actually help. It seems that we are going to be getting a fourth Matrix movie, and somehow, Keanu Reeves and Carrie Ann Moss are set to return. If you find that a little puzzling then good for you, you remember the end of the third film where both Neo and Trinity die. Kind of makes it interesting that they'll be returning but you can't blame the studio for wanting Keanu Reeves in this. My man is on fire this year. Also of interest, the fact that the Matrix program is kind of over according to the third film. Or a peace was made or something like that. I'll be curious to see just what Lana Wachowski has in store for us and chances are I'll see the movie, I'm just not entirely sure if we need this.
Eddie Murphy Returns to SNL– Saturday Night Live took to the internet to announce their first string of hosts today and there was a pretty surprising name amongst that list. No, it wasn't just David Harbour or Kristen Stewart but the one who would be handling the last show before Christmas. Eddie Murphy. That's right, after thirty years, Murphy will be returning to the show that made him a superstar. The tension between SNL and Murphy is well documented, and him appearing on the last anniversary special seemed to be a step in the right direction but also a major misuse of such an important talent to the history of SNL. With rumors that Murphy could once again be heading into stand up, his hosting gig on Saturday Night Live has the potential to be one of the most-watched episodes of all time. And I can't wait.
There you have it Geeklings, everything you need to get yourself excited for the week ahead. What are you looking the most forward to? Be sure to sound off in the comments or find me over on Twitter @iamgeek32. We've got plenty of content ahead of you this week, including a new weekly column that will be staring this Thursday (shhhh, it's a secret), all of which I can't wait to share with you guys. Now if you'll excuse me I plan on falling asleep while watching Monday Night Raw.