Geeklings, welcome to a brand new edition of the Week In Geek where it's always Monday but with different things to get all hyped about. Hopefully, everyone had a nice day off, stayed inside because it's butt-ass cold out, and got to do some major relaxing. That certainly was part of my day here. In fact, there might have actually been a nap. A nap I woke up from and dragged myself in front of my laptop screen so I could give you guys new content. Otherwise, I was going back to sleep in my chair. That's how dedicated I am Geeklings. I forced myself to end a nap for you. I'm not asking you to call me a hero but I'm also not telling not to call me a hero.N You guys figure it out.
We're coming off a tremendous week here at I Am Geek and I'm excited to dive into some new content. Our numbers are soaring ahead of projections making it seem that we are on pace to break last year's record-shattering year. I'm not going to lie, I'm excited friends and I can't thank you enough for stopping on by and reading what our little site has to say. Especially on a Monday when we got brand new things to discuss.
Like what you ask? Well, let's kick things off with a returning Netflix series…
The Chilling Adventures of Sabrina season 3- Geeklings, I absolutely adore The Chilling Adventures of Sabrina. I really do. It's so, uh, charming. Seriously though. Sometimes it's fun to watch a series that doesn't take itself too seriously, has great character work, that's not afraid to make some social commentary, and just deliver a story that hooks you in. When last we left Sabrina she was on a quest to break Nick out of Hell, who just so happens to have a new Queen, as she tries to balance her mortal relationships with her magical friendships. Meanwhile, Prudence and Ambrose are on the hunt for Blackwood and the Dark Lord is hella pissed. Part teenage angst. Part witch life and society. All fun. I can't wait to start binging this third season.
Picard- I've never been the biggest Star Trek fan. My allegiances have always belonged to Star Wars. It's that age-old question, Beatles or The Stones, red or white, Star Wars or Star Trek? Although, when I was a kid, I was very much into Star Trek: The Next Generation. This always felt like my Star Trek in a lot of ways. Granted, I've strayed from the path but TNG was when I was immersed in the Star Trek universe the deepest which makes the premiere of Picard very, very exciting. CBS's streaming service has gone allllll in on Star Trek content and the return of Picard isn't just a nostalgia note but an expansion of the universe. Arguably, one of the greatest Captains in Enterprise history, Picard looks to tell the stories of what comes next. What happens when the adventures stop… can they actually ever stop? I'm very much looking forward to seeing Picard in this new light with some old friends along the way. The Star Trek show we didn't know we were waiting for arrives this Thursday and it's sure to have fans screaming in their living rooms.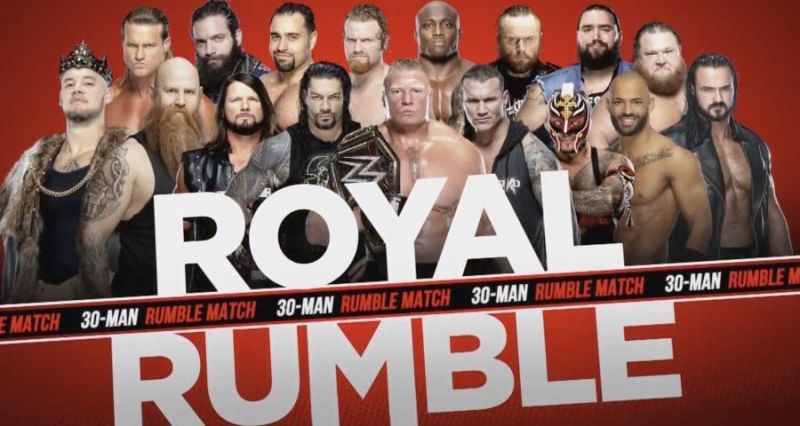 The Royal Rumble- Wrestlemania season is upon us and before we start that journey we have to kick things off this Sunday at the Royal Rumble, my favorite wrestling event of all time. It really is a hard event to screw up and with the inclusion of both a men and women's Rumble there is tons of fun to be had. Who will be heading to Mania looking for a title shot? How will you do in your Rumble pool? How frustrating will it be to see Roman Reigns win… again? Find out this Sunday!
London Toy Fair Funko Reveals- My Twitter feed has been blowing up all day today with the London Toy Fair Funko reveals. My goodness Geeklings, there are some kickass pops on the way. We've got new Star Wars and Harry Potters to look forward to. In fact, I've already pre-ordered two of the Star Wars… looking at you Luke with backpack Yoda and frozen in carbonite Han. Then we have pops for American Psycho, The Craft, Spongebob, Hobbs & Shaw, Gummi Bears (!!!), The Great Mouse Detective (!!!), He-Man, The Legend of Korra, and so much more that I'm convinced that Funko won't rest until I'm broke. And I'm okay with it.
There you have it Geeklings, all the best this week has to offer. We'll be back tomorrow with some new content and our meme game will be back to its regular schedule as well. In the meantime, feel free to let me know what you're looking forward to the most this week either here in the comments or throw me a line over on Twitter @iamgeek32. Lots to look forward to and I can't wait to discuss it with you!