Geeklings, today is a glorious Monday. There is so much going on that I almost need to do two Week In Geek columns. Well not really, if I was going to do that wouldn't I just combine both lists into one super list? That would make the most sense wouldn't it? All of this is like a cows opinion (it's moo) as we'll only be doing one list this week, but that doesn't mean that there isn't a lot of things going on in the world of geek.
For starters it was announced today that at San Diego Comic Con they would be releasing a new, 80's style He-Man cartoon. Yeah you read that right. It's been decades since He-Man has graced our screen, and while some of us may question Prince Adam, there is no questioning how awesome He-Man is. I want to watch it. Please stream it Comic Con gods… please.
Elsewhere today is a special anniversary day for a couple of fantastic geek items. Let's start with Aliens which is celebrating thirty years of kick ass awesomeness. Not only is this the movie that supplied Hudson the Cat with his name but it could be one of the best sequels ever made and in my top five favorite movies. I mean, Hudson (the character not the cat) was my first experience with a badass death. I love badass deaths!
On the other side of the anniversary coin, today marks the eight year anniversary of the Dark Knight. Having recently re-watched it for the first time in ages recently, I can honestly say there are few super hero movies that can touch it. Leagues above most and unforgettable. But these two anniversaries cause a problem as I don't know what to put on tonight to fall asleep to… I'll probably just put Guardians of the Galaxy on and just not decide. That'll show them.
Now let's get to this weeks list.
1. Stranger Things– Geeklings, this summer has been a bit strange for me in a television watching sense. I usually am close to starting my second series to binge (one per summer month) but up until yesterday was kind of just spinning my wheels. So many options that it's almost exhausting for me to choose. I'd prefer if Netflix just put something on my tv and said watch this you'll dig it. Well, I guess it did that on Friday when the first season of Stranger Things dropped. While I'm only two episodes in I'm loving it so far. Clearly inspired by Spielberg movies and Stephen King, Stranger Things provides one of those classic Stand By Me coming of age stories with some creepiness all with tons of 80's nostalgia and a fun soundtrack that reminds me of Drive and It Follows. Sad that there are only eight episodes in the season though.
2. Bojack Horseman season 3- Just when I had nothing to binge the binge gods shine down on me and not only provide Stranger Things but the third season of Bojack Horseman (out this Friday). I have fallen in love with with this show even though it could very well be the heaviest animated series I've ever watched. There have been a handful of episodes that have left me feeling kind of "blegh" with the universe but that's only because of the superb story telling. Not to mention excellent voice work from Will Arnett, Aaron Paul ("hooray"), Alison Brie, and more. I strongly recommend it if you're looking for some laughs and an existential look into life and celebrity.
3. San Diego Comic Con– It's the most wonderful time of the year. San Diego Comic Con is finally here Geeklings, and is it me or does it seem that it's later in the summer then usual? Felt like it should have happened months ago. Any way, there are tons of things to look forward to at this years convention as Marvel  Cinematic Universe will have a presence this year (after taking last year off) and it's coming with Guardians of the Galaxy Vol 2 footage (and fingers crossed a trailer too!!) and maybe some Luke Cage stuff? Comic Con is notorious for dropping all types of awesome so keep your eye on the interwebs this weekends as tons of sites will be updating panels and giving descriptions of trailers. Not to mention the premier of the Killing Joke will be this weekend and I'm going to need to know about those reviews. Who knows, maybe we'll even get an early peek at the Walking Dead but that seems a bit hopeful as they just started filming.
4. Wind Through the Keyhole Dark Tower #8 by Stephen King- Geeklings, I just realized that there's an extra week in July. For some reason I thought this was the last week of the month. Hooray more summer! This new week actually brings some changes to my reading schedule as it looks like I'll be finishing The Girl With All the Gifts this week and Harry Potter is still a week away. With all the Dark Tower news (not to mention the article I wrote for Fan Fest which you can find here) I'm kind of itching to visit my friends again, and it dawns on me that my last re-read I never got to book eight. I've actually only read it once so I thought to myself, what the hell. Why not briefly hang out with Roland, Jake, Eddie, Susannah, and Oy. The story is mostly a flashback and a fable but it'll be good to see my friends for a little bit. So that's what I'm going to do. Try and stop me.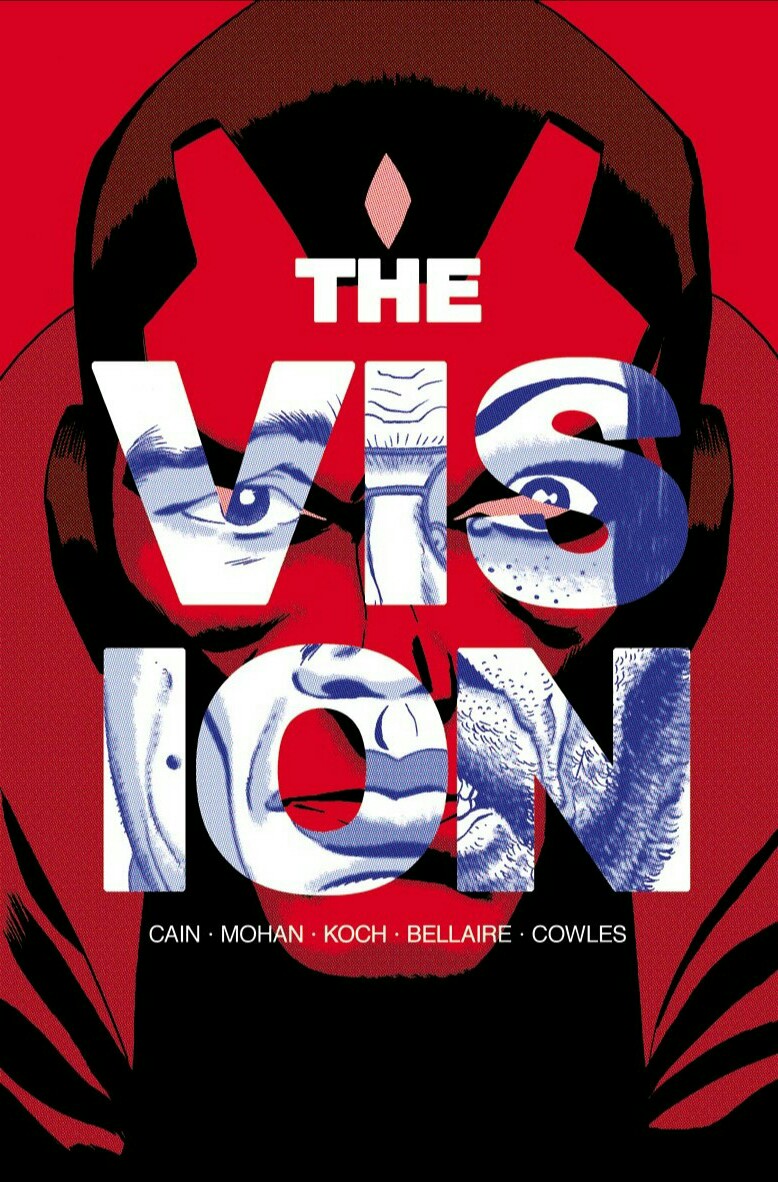 5. The Vision– I haven't started reading this series yet, as I already read entirely too many comics (if that's even a thing) but I have read nothing but positive reviews. Actually issue nine dropped last Wednesday (which you can find in my Fan Fest Pull List column here) and one reviewer (sorry I can't remember who) said that The Vision is the Breaking Bad of the Marvel universe. How do you say no to that?! Tell me Geeklings. Seriously. Because if you don't I'm reading the shit out of this book.