Geeklings, how are we doing? It dawned on me today, when I was trying to think of what would comprise this weeks Week In Geek, that yesterday's little random post kind of screwed things up for me a bit. Unbeknownst to me at the time but I was giving out some items that easily could have made the list this week. Come on, a Dark Tower movie poster? Of course that belongs on the Week In Geek. Super hero shoes that kind of look like Converse? Why the hell wouldn't I talk about that? Clearly last night I had done myself a bit of a disservice.
But fear not Geeklings, I have prevailed. It wasn't easy (#workgotintheway) but I was able to comprise a list that was worthy of I Am Geek. A list that would service the Week In Geek name proudly. A list that… well, it's a list like any other week really.But it does conclude with a really exciting announcement which you guys might want to stick around for.
In the meantime what do you guys say that we start to break this baby down?
1. Flash/Supergirl Musical Crossover– You read that right Geeklings, The Flash and Supergirl will be having, what I believe, is a two episode musical crossover starting tomorrow night. I for one am very excited about the prospect because who among us doesn't believe that life would be better if it was a musical? Now throw in super heroes in the mix… yeah that sounds like a bag of awesome. Both Grant Gustin and Melissa Benoist have had a history on Glee (yuck) so we know that they've got some singing chops, but I'll be curious to see how the rest of the class handles the task and fully expect some hilarity to ensue. Especially between Cisco and HR. Also, can we start shipping the Barry Allen/Supergirl romance yet? I know they're on different earths but I'm all for this super hero team up.
2. Dave Chappelle Comedy Specials On Netflix– Can you believe that it's been ten years, or so, since The Chappelle Show was last on the air? Ten freakin' years without Dave Chappelle. How criminal is that? Well, the wait is over Geeklings as Dave Chappelle returns with not one but two comedy specials on Netflix. I don't know about you guys but I've been watching a number of the Netflix comedy specials as of late (from the new Trevor Noah to the Amy Schumer) and I've been really enjoying them. I hear the company wants to release a new one every week  for the rest of the year which is super ambitious. Yet, nothing they can release can be as exciting as these two Chappelle specials. I was lucky enough to see Chappelle on tour a year and a half ago (thanks Jen and Paul!) ,where I imagine he was testing some of this material, and I can tell you that he's still got it. I think the world is ready for the return of Dave Chappelle, we might even need him a little bit.
3. Stephen King/Richard Chizmar Gwendy's Button Box novella– This was announced a little while ago but I don't think I mentioned it (sorry, sorry), but there is a new Stephen King Castle Rock story on it's way. The first one since Needful Things way back in 1991. This story is being pushed as a novella and to be a coming of age story, and if you know anything about Uncle Stevie it's he excels at that coming of age story. Just see It and The Body (or as you know it as Stand By Me) for further proof, and I find myself hoping this story captures some of those Stranger Things like feels. What?! It's totally possible when you consider how fundamental Stephen King was to shaping Stranger Things.  Any time there's a new Stephen King story on it's way it's a good time to be alive. I'll be curious to see how this syncs up with the upcoming Hulu show, Castle Rock. Maybe this will be what opens the door to that series.
4. Power Rangers movie– The whole Power Ranger thing kind of missed me. I can remember watching episodes with my sister after school, and it was pretty cool and there might have been a brief obsession (maybe), but for the most part I wasn't a Power Ranger kid. Needless to say the release of the live action movie is a big deal and should be shared. I do have friends who are big Ranger fans and most of them seem to be pretty pissed about this film. I'm hearing it's not a loyal adaptation and looks like garbage. I can agree with some of that but come on, it's got Bryan Cranston doing voice work. How bad can this thing really be? I imagine very bad but at least there will be Cranston.
…and now the moment you've been waiting for. The I Am Geek announcement…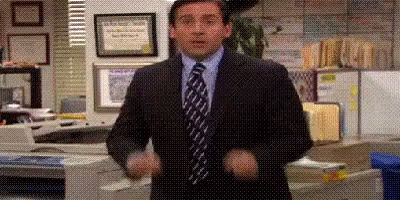 5. I Am Geek the Podcast– I know that the podcast has been something that has been mentioned before here, but I'm happy to announce that we will be recording our very first episode on Sunday. As in this Sunday. It's still going to be a little while before it reaches your ear holes but we're taking the first step to getting the next phase of I Am Geek started. Pay attention to our Faceyspace page and Instagram for updates and probably some behind the scenes features. I understand that it won't be perfect but our goal is to get a few under our belt before you get to hear them. We just want to give you the best product possible. Be sure to stay tuned to the site and social media for the big reveal of when it goes live. Very excited about the next evolution of I Am Geek and hope you'll all join us for the ride.
There you have it Geeklings. Thus concludes another Week In Geek. Is there anything I left off that you're excited about? Are you as excited as I am about the podcast? Sound off in the comments below. See everyone back here tomorrow!