Geeklings, it's Monday which can only mean one thing. A brand-spankin' new Week In Geek and this week we're a little more motivated. If you recall last week I gave a less than motivated edition of the WIG and it kind of wore on me. The Week In Geek is the one re-occurring column that we have here at I Am Geek and deserves to be treated with a little more respect. The thing was, I had just written a Walking Dead review for Fan Fest and was pressed for time and thought capacity. So I rushed it. Better to get something out than nothing at all.
We don't have to worry about that this week though. There was no Walking Dead review for me to write as the site gets pressers in order to get reviews up a little quicker (womp womp) which means all my focus can be here with my Geeklings.
Now, without further ado let's break down this week.
1. Jessica Jones season 2- I don't know about you guys but I have been patiently waiting for the arrival of March 8th ever since The Defenders wrapped. I made no secret in saying that I thought Jessica was the star of that series and her stand-alone series is some of the best Marvel Netflix work to date. Somewhere between the release of season one and the upcoming premiere of season two Jessica Jones became one of my favorite comic book characters. It didn't happen all at once more like a slow and calculated pace, but I really grew to love this character and her stories. At this point, I've read all of Brian Michael Bendis's Jessica Jones Alias books (which I can't suggest enough) and I'm up to date to her current Marvel run. There's just something about Jessica Jones that draws you in. Perhaps it's the tough guy exterior with the internal want for acceptance. Maybe it's how strong the character is despite how much she's been through. Maybe it's because she's different than any other Marvel character. Maybe it's because she curses and drinks. I don't know. All I do know is that I can't get enough of her stories so the arrival of season two is just in time in my eyes. This season looks to build off her victory in season one as well as her work with the Defenders, as Jessica looks for answers to her origin and finding a bit of peace for herself. The fact that the season drops on International Women's Day is no accident. I believe each episode is directed by a woman too which is extra awesome. Like I said, March 8th can't get here soon enough.
2. Star Wars Rebels series finale- Sadly tonight we bid farewell to Star Wars Rebels. I'm pretty bummed out about this to be honest as I've grown to really love this show. I don't think the Star Wars animation department gets enough credit for how awesome it is. Think back to the Clone Wars, a show that not only expanded the prequel universe but delivered better characterization on Anakin than the prequels ever could. Not to mention introducing the world to fan favorite Jedi apprentice, Ahsoka Tano (Anikan's padawan… yes he had one). Rebels took everything that was excellent about the Clone Wars and made it better, introducing us to a new set of characters who were instrumental in the formation of the Rebellion. We learned if there were other Jedi after Order 66 and what happened to some members of the Clone Army. Grand Admiral Thrawn was officially brought into cannon to the delight of the fans of the EU, Ashoka went face to face with Darth Vader to the delight of all fans, and we caught a glimpse of Obi-Wan on Tattoonie as he watched over Luke. The importance of Rebels to the Star Wars universe cannot be denied, they are catalysts in the grey Jedi discussions, and the finale tonight is sure to be a tear jerker. I'm still a bit behind which means I won't be watching tonight, but to those of you who are, I hope you get the conclusion that you're looking for. Me personally, I'd love to catch a glimpse of Rogue One and maybe get some closure on Ahsoka's story.  Mostly I want to know that maybe, just maybe, I'll be able to see some of these characters again in a galaxy far, far away.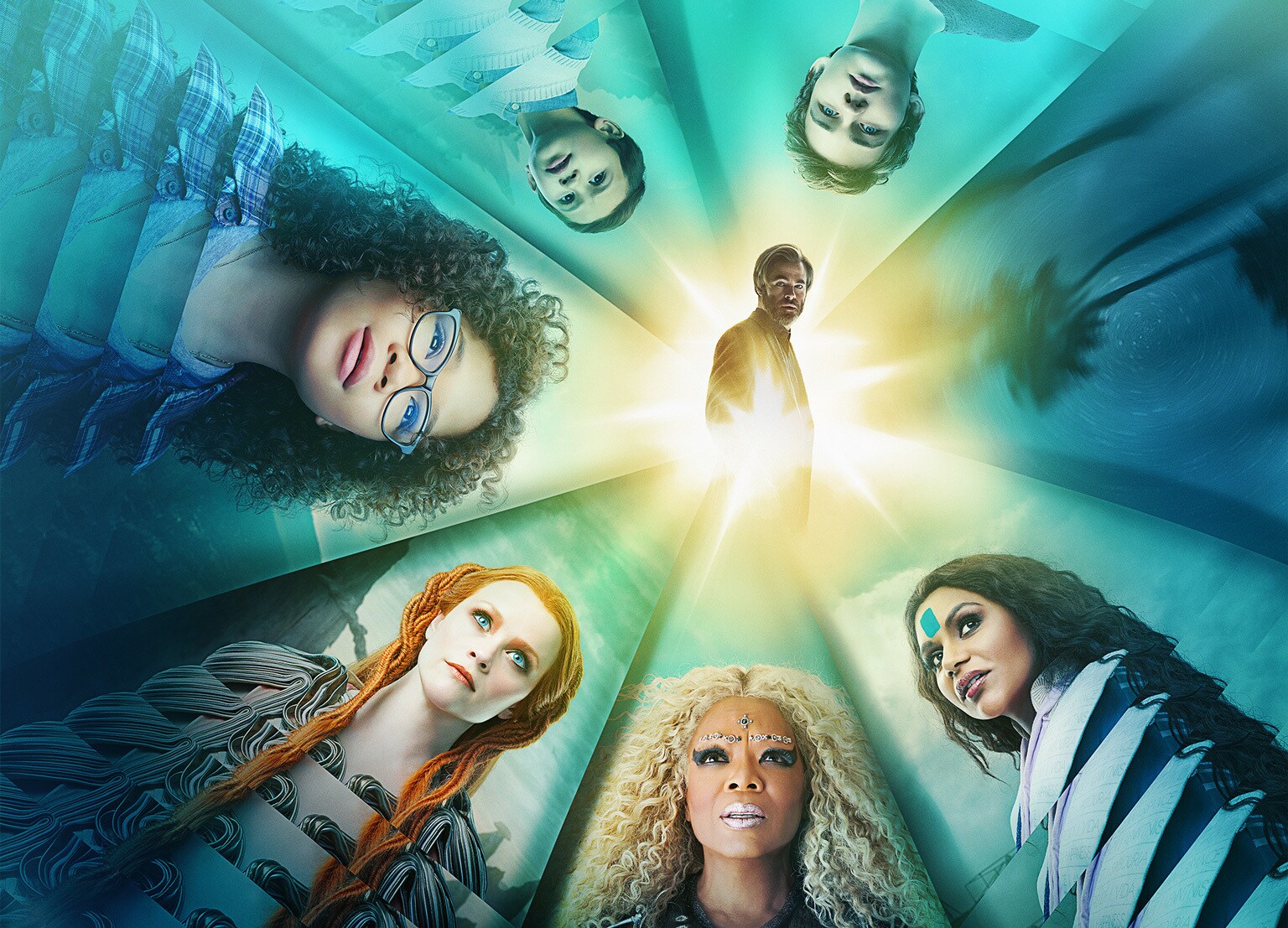 3. A Wrinkle In Time- It's only March but it feels like we've already had some big movies released this year. We cannot deny the freight train that is Black Panther (#WakandaForever), and now on its heels comes A Wrinkle In Time. Wrinkle is based on the beloved children's novel, which I can't remember if I've read or not, and stars none other than the Oprah. Granted, there's a bigger cast (including Mindy Kaling of The Office fame and Resse Weatherspoon of just fame fame) but everyone is going to be focused on Oprah. Based on the trailers this movie looks to be all types of visually stunning and maybe the first movie that can dethrone Black Panther from being Box Office champion. Maybe… Wakanda has some legit staying power. Here's hoping that A Wrinkle In Time dazzles audiences the way the trailers have dazzled my eyeholes.
4. Avengers Infinity War date change- We're officially getting Avengers Infinity War sooner than expected and I think we have Robert Downey Junior to thank for that (at least for the purpose of these Tweets). Bring on April 27th!
There you have it Geeklings, the best of this upcoming week. What are you guys looking forward to the most? Sound off in the comments below or hit me up on Twitter @iamgeek32. There's lots to be excited about. Let's geek out together.