Geeklings! A very happy Monday to you all. How's everyone doing out there? I'm going to be honest with you, I'm doing pretty good for a Monday considering I spent like two hours of the day in traffic. And I was one of the lucky ones who only had to sit in it for two hours. You see the US Open has arrived in my neck of the woods which mean traffic for the next week is going to be a nightmare. A nightmare. But we're making do with a crappy situation. I've got tons of podcasts to catch up on, considering the fact that Chris Hardwick puts out a new ID10T podcast every other day, and I started The Outsider by Stephen King and I'm loving it. These are the things that will be crucial to my survival. That and the music from Westworld. Check out the show's Asian version of Wu-Tang's "C.R.E.A.M", it'll melt your face.
Outside of traffic and the pop culture name drops, there are other things to be excited. Enough things to put into a list. A list on a Monday? What do we call that? I feel that it should have a title… oh! That's right, it's time to Week In Geek!
1. E3- If you're a video game fan and love announcements about upcoming games and councils then I've got just the thing for you! E3 has arrived to melt faces across the board with all the latest news and updates of upcoming games and if yesterday's XBox presentation was any indication then this year is going to be wild. Already we've seen the announcement of a new Fallout game, Elder Scrolls VI, and a brand new Halo. And all that happened yesterday. Tonight is Playstation's big presentation and if you thought XBox had some crazy reveals just wait. Games on the docket are the upcoming Spider-Man (yes please), Last of Us 2 (man, I want a release date), and more. Perhaps a God Of War sequel? Final Fantasy VII remake? All this and we still have Nintendo to go. Come on Smash Bros! Video game news for daaaaaaays. Be sure to check in later in the week where I single out my favorite E3 announcements.
2. Halloween- I had heard a few months ago that Danny McBride (yes the one from Pineapple Express) had been working on a sequel to Halloween. The original. Stay with me. This new Halloween movie looks to sort of retcon the entire series stating that anything that happened after the original isn't canon. That includes Rob Zombie's one very good and one could have been very good if he didn't focus on his wife so much films. Which means the original Halloween II never happened which makes me sad considering it's the first Halloween movie I ever saw. What?! The video store didn't have the original in stock that night. Anyway, this sequel of sorts brings back Jamie Lee Curtis as Michael Myers was apprehended at the end of the first film and waiting for his moment to strike again. Which coincidentally happens to fall on, you guessed it, Halloween. I have to say I'm very curious about the film and with John Carpenter's involvement this has the potential to be really good. Here's hoping anyway.
3. The Incredibles 2– It's been a long, long time since the first Incredibles movie graced our eyeholes and almost fifteen years later everyone's favorite superfamily is back with a new adventure. The reviews have been pouring in and it sounds like the characters haven't missed a beat. Not to mention it's a Pixar movie and how many of these things have you seen that you could say were legitimately bad? It's a very small list, but if Wall-E is on yours then kindly show yourself out. I will not tolerate that rubbish! Wall-E is amazing! This is all besides the point, if you're looking for Pixar superhero action then Disney has got you covered. Admit it, we all want to see it and this could be the injection the Box Office needs heading into the swell of summer season.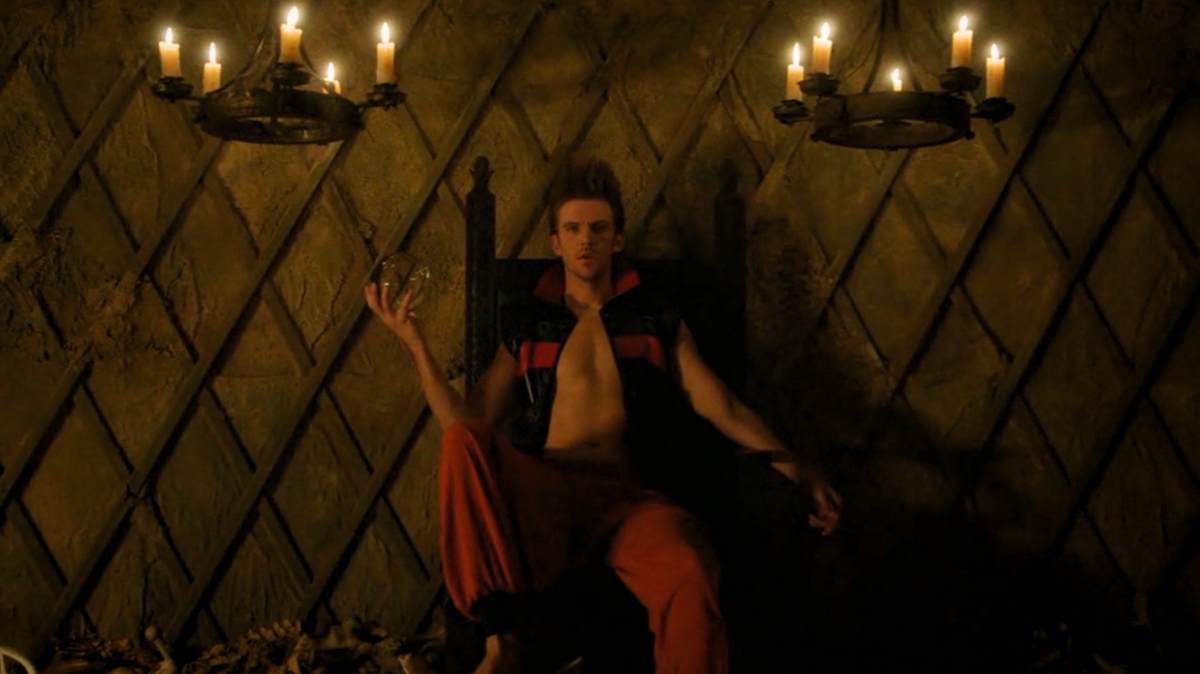 4. Legion season 2 finale- Recently picked up for season three, Legion looks to end its second season on a high note. Due to work and time restraints I have been unable to write a review for last week, it's coming tomorrow, but the last episode of Legion completely flipped the script on what we've come to know for our characters, mainly, our main character David. It appears that the show could be heading down some dark territory in season three, but first we need to see who makes it. I am very curious to see how this season wraps considering how trippy/dense it has been. I promise you there is nothing on tv quite like Legion, and that's a good thing. I promise.
There you have it Geeklings, all the best things to get excited about this week. If you feel like I left anything off be sure to share it in the comments. If you'd like to talk about any of the items or anything geeky at all then you can find me on Twitter @iamgeek32. Pray for me and my traffic woes, and I'll see everyone back here tomorrow!