Geeklings, what is going on?!?! How is everyone out there? We having a good Monday? I have to admit as far as Mondays go this one hasn't been terrible. I mean, it started off kind of lame as I found myself feeling a whole lot of "blegh" but I eventually came around. The second half of the day hasn't been bad at all and now we're heading into the television viewing/dinner portion of the evening. I'm not sure if the Adorable Creature and I will get any of The Office in tonight, but there's a possibility. It's tough on Mondays since that's reserved for wrestling and Better Call Saul. What can I say, television schedules are tight.
With that being said though, it's Monday and Monday brings with it a brand new edition of the Week In Geek much to the joy of all of you I'm sure. I'm going to kind of jump right into this weeks break down because there are things I want to do before dinner and tv. You'll see when you get to our second item.
1. The Meg– Ever since Movie Pass got all "I think we're losing all of our money" and the fact that it's August the month where summer movie season goes to die, I totally forgot that The Meg was coming out last week. I'm not going to lie, I'm kind of excited about this one Geeklings. By no means do I believe that it's going to be a good movie, in fact, quite the contrary. I want to see it because it looks like a horrifically bad movie. One of those bad movies that are bad on purpose because those are the best ones. Yes, no one ever sets out to make a "bad movie" but come on, no one is seeing The Meg because it's going to be good, right?! I'm totally getting those Three Headed Shark Attack vibes. Who doesn't love a good train wreck shark movie to close out blockbuster season?
2. Deadly Class– Alright, the real reason why this column is going to be sort of short and sweet this week is that I need to get back to reading Rick Remender's Deadly Class. Seriously, the fact that I've been writing these past few minutes and not continuing this story is absolutely killing me. It's so effin good. Like so effin good that I want to actually curse (but I won't). I read volume one in the series a couple of months ago and then got swept away with Jane Foster's Mighty Thor run. I had planned on alternating between the books but never did, and I'm glad. This has allowed me to focus on each series individually, and man, what a treat this has been. How would one describe Deadly Class? It's like Hogwarts for assassins set in the 80s. This thing is bonkers. It's shrouded in violence, drugs, and sex and yet still manages to give these incredibly human moments. In the last three days I've read through three volumes (just finishing four a few minutes ago #devastated) and all I want to do all day is read more. I can't suggest this enough, but it's not for the weak of heart. This book is brutal and heartbreaking and beautifully constructed. This will not be the last I write about Deadly Class.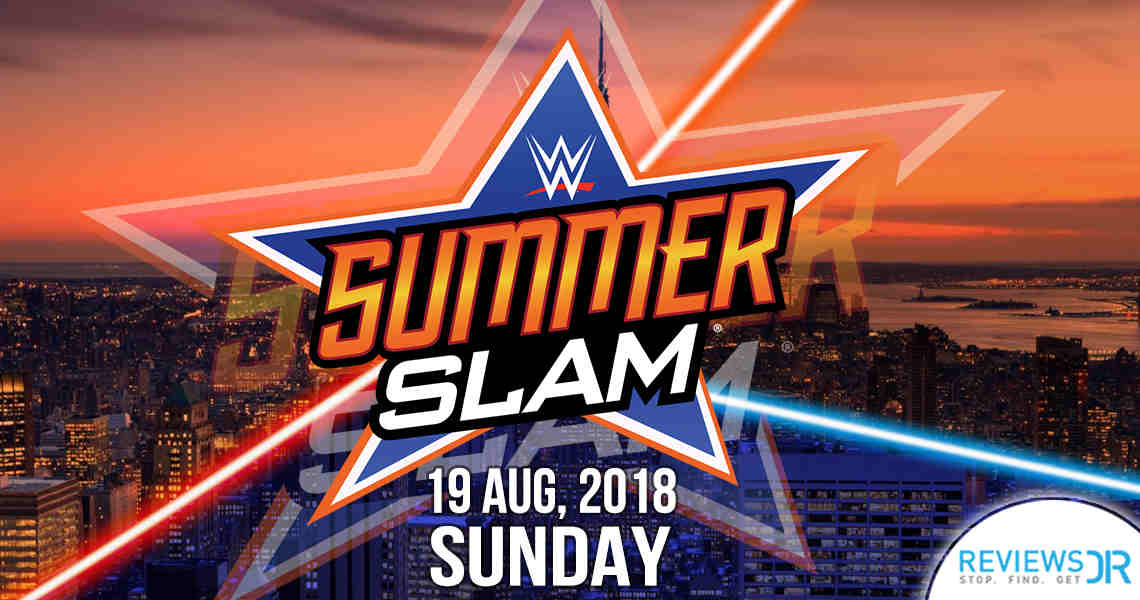 3. Summer Slam– It wouldn't be the end of summer without wrestling, and this Sunday the summer equivalent of Wrestlemania is coming to the WWE Network. Summer Slam doesn't necessarily have the same cache as Wrestlemania but it's still a big event with a pretty full card. If you need to do something this Sunday (and Saturday if you want the amazing show that is NXT) then you know where to go. Calling Daniel Bryan vs. the Miz or Samoa Joe vs AJ Styles as the show stealers.
There you have it Geeklings, all the best of the week. What are you looking most forward to? Sound off in the comments or you can find me on the Twitter @iamgeek32. Here's to a great week with tons of new content! Let's geek out together!