Geeklings, I know that the Week In Geek typically comes out Monday evenings but we're having a bit of a schedule change for the next couple of weeks. I think they only things that should possibly matter come Monday are Game of Thrones reactions which means I'll be posting my episode reviews here first thing Monday morning for you to read (you can also find them at Fan Fest News). There are only two episodes left and it's such a momentous occasion that it seems almost foolish to not address episode reviews as soon as possible. Of course, within these next two weeks please expect plenty of Thrones content as we get ready to say goodbye to Westeros… for now.
There is hope that we'll see one, if not two, of these final books and in order to prepare for that, I started reading A Feast For Crows and A Dance With Dragons as one mega-book as to make the fourth book a little more entertaining (it's a tough read ya'll). I started late last night and I can already feel the excitement and daunting nature of this adventure. It wouldn't be so bad if I didn't have to chapter hope so much in Dragons. Has anyone actually done this before? If you have let me know if this made for a better reading experience or just is stupid overwhelming. I think it's a total of one hundred nineteen chapters… what have I done?
That's kind of it for current events, what do you say we jump into some Week In Geek goodness? Starting with…
Detective Pikachu- I'm not going to lie, I'm really excited about this one. I went through my Pokemon phase back around '99 to the early two thousands. I was out there just like many of you trying to collect them all. While I wasn't a fan of the cartoon or anything I've always had a deep appreciation for Pokemon. You'll recall that on this very site we talked about our first adventure with Pokemon Go! Now we get a live action movie with Ryan Reynolds voicing this iconic character. Is this the film that hardcore Pokemon fans wanted? Possibly not. Could it open the door to that movie? Possibly if it does well at the box office. Endgame is still crushing it so it'll be interesting. Either way, I'm willing to let this tickle my nostalgia buttons and give me a couple of cheap laughs. Hell, who knows, I might even want to pick up a Pokemon game again.
Spider-Man Far From Home trailer- Okay, if you haven't seen Endgame yet, I can't stress the importance of skipping this trailer enough. The first three seconds are a massive spoiler. But if you have seen Endgame… holy crap, right?! I'm not going to get into this too much, save that for later of the week, but man does this trailer raise some interesting questions about the MCU going forward. I've got thoughts and theories but until I share those give this trailer a peep and watch your hype meters rise. Unless you haven't seen Endgame in which case don't watch this!
It Chapter Two trailer- I've been dying for our first look at the It sequel and it appears that this Thursday at noon we'll finally catch a glimpse of what happens to the Loser's Club once they grow up and leave Derry. I'm a massive fan of Chapter One and the casting of Bill Hader, James McAvoy, and Jessica Chastain have me really excited for what's to come next. One of my favorite aspects about Chapter One is how it felt like a coming of age movie with a dash of Stranger Things and a whole lot of tension. It did the younger version of the Loser's Club justice. I fully expect that to continue as they grow up and head back home. Perhaps Pennywise isn't as gone as they think he is? Thursday at noon we'll find out for sure.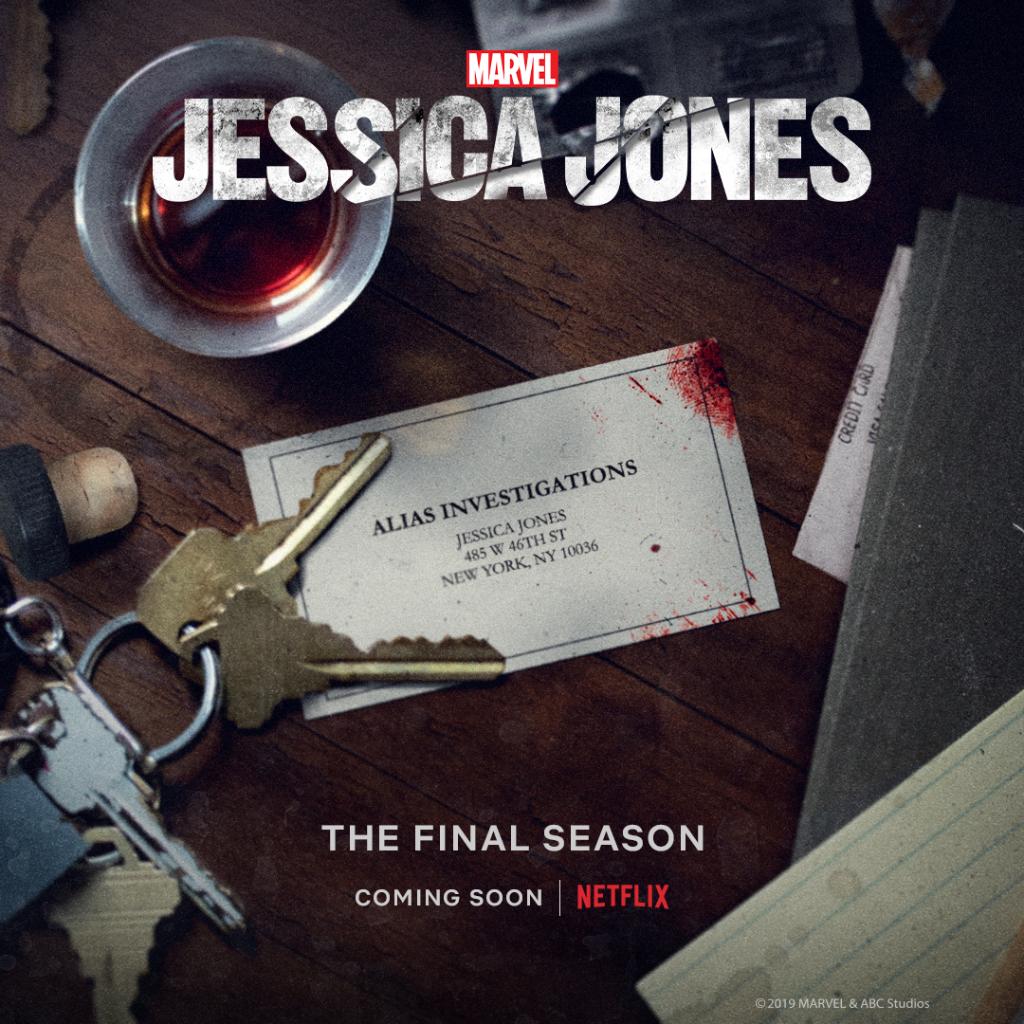 Jessica Jones season 3- I don't have much information to give you on this upcoming season of Jessica Jones other than the fact that Netflix confirmed earlier this week that it is indeed the last season of the show and that it'll be coming soon. I'm still really bummed out about the cancellation of all the Marvel Netflix shows, but Jones has been a particular favorite of mine. Hoping that her story gets to conclude on a strong note. The character deserves it. Perhaps maybe we can work Luke Cage back into this narrative? Maybe? Please…
There you have it Geeklings. All the best things to get excited about this week. What are you looking forward to the most? Be sure to sound off in the comments or if you want to throw me a line over on Twitter @iamgeek32. I'll be back during the week with a new Pull List, a Game of Thrones think piece, a Far From Home reaction, and possibly some other things. I'll see you all then! Going to be a good week!