Happy Birthday to you/Happy Birthday to you/Happy BirthdAAAAaaaaaay The Office/Happy Birthday to YooouUUUUUUUuuuu
I hope you heard the end of that in Michael Scott's falsetto that he uses when he sings Happy Birthday to everyone. You can see an example of said falsetto when Michael makes his dramatic return to the office in "Survivor Man" to sing the concluding notes to Creed as he gets ready for his birthday pie. After the way Jim bungles the whole Birthday Month situation, it's like this dramatic heroic return. The manager who almost killed himself eating poisonous mushrooms while trying to live in the woods for a few hours comes back to sing Happy Birthday to his valued co-worker. All that was missing was a smoke machine which is strange because it seems like something Dwight would keep in the trunk of his car.
Why are we singing Happy Birthday though? Well, Geeklings, I'll tell you. Our beloved show, The Office turns fifteen years old today! Fifteen, which means it would be in the height of puberty something I couldn't possibly imagine Michael Scott, or Meridith for that matter, going through. Don't give me Young Sheldon give me Young Michael Scott… which as I type that out feels unintentionally dirty and primed for a "that's what she said" moment. We're going to move on.
Now, with that knowledge, what's the best way to celebrate this momentous occasion? Well, you can start listening to The Office Ladies podcast hosted by Jenna Fischer and Angela Kinsey (Pam and Angela respectively) as they do a massive re-watch of the show going episode by episode weekly. It's really a blast and contains a whole bunch of fun insight and guest stars. Once you're done listening to that you can pick up Andy Greene's newest book The Office: The Untold Story of the Greatest Sitcom of the 2000s: An Oral History. I pre-ordered it a few weeks ago, duh, and have currently downloaded it to the Gandalf the Kindle to commence reading tonight.
If listening and reading ain't your bag, heathens, then may I suggest some source material. It's The Office's birthday after all, shouldn't we be curling up on the couch with your bologna, tomato, and ketchup sandwich and watching some of your favorite episodes. Granted, if you're like me, then this is something that you do on a nightly basis anyway but tonight you can do it with conviction because it's a holiday and it's not like we have much else to do now that we've been quarantined. Think of it this way, it may be The Office's birthday but we get all the gifts. The gifts of forever watching.
I have very nobly comprised a list of fifteen episodes for you to watch tonight in order to properly celebrate. Now, to preface, these are not my rankings of the best fifteen episodes of The Office. No, these are just a bunch of episodes that I'm currently into and while some of them would make the all-time list that's not the purpose of this column. Also, you will notice that there are no episodes from Season Eight which is in no way a commentary on that season. In fact, I really enjoy Season Eight especially in a binge setting, Robert California is super underrated and I'll just speak honestly, I kind of love Nellie. She's got some of the best lines. If you don't believe me just watch "Welcome Party" again, her delivery is fantastic. Also, "Garden Party" and "Pool Party", do the best episodes of Season Eight have "party" in them (??), are great watches but did not make the list of fifteen. Sorry, I just felt the need to say I appreciate Season Eight as I feel it's one of the red-headed stepchildren of the series. No offense to any red-headed step-children who may be currently reading this.
Ugh, I'm getting distracted. Let's just get to this. Here is a list of fifteen episodes of The Office to watch tonight in order to celebrate the show's birthday. And because I'm extra awesome, each episode is listed with what season it aired in. This way it's easy to find when you're on Netflix tonight depending on if you haven't memorized the episode titles by now.
Let's get rolling, starting with…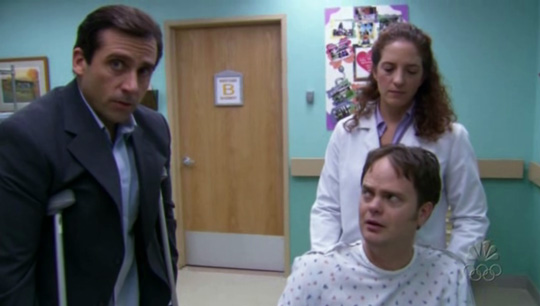 The Injury S2- Michael fries his foot in a George Foreman Grill. Dwight gets a concussion.
Casino Night S2- Okay, this is my favorite episode of The Office. Ever. Like ever ever. I'm not even sorry. This one has all things Jim and Pam related. There are other things happening here, like Creed's love for stealing, but come on, we're here for the Jim and Pam of it all. I cry every time. I suspect you will too.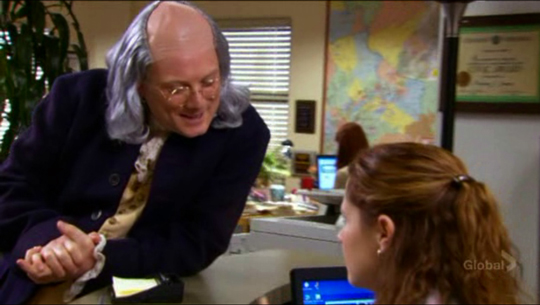 Ben Franklin S3- Joint bachelor/bachelorette parties at the office. The guys get a stripper (who is a fun re-occurring character) the ladies get… Ben Franklin? Hilarity ensues.
Local Ad S4- I watched this one the other night for the first time in a while and this might low key be one of my favorite episodes. It's incredible. Great Michael/Ryan/David Wallace moments. Darryl's song. The fact that it might be St. Patrick's Day at the end and no one says anything. Jim's response to the guy trying to pick up Pam. I love this one.
Branch Wars S4- Utica tries to steal Stanley. Michael, Dwight, and Jim head there to pull a prank. Fake mustaches and enough Molotov cocktails to make Jason from The Good Place happy. Also, the Finer Things Club.
Dinner Party S4- Duh… what The Office binge list would be complete without this one?
Stress Relief S5- Another "duh" moment here. The fire. CPR training. Kelly's dancing. The Roast. What else do you need?
The Golden Ticket S5- Another personal favorite of mine. This might have my favorite exchange between Michael and Darryl. Horse boat. "Is there a dog on the line?" And some ultimate David Wallace here.
Murder S6- I do declare, there has been a murder… party. Dunder Mifflin might be closing so Michael hosts an in-office murder mystery party. Not to be forgotten in all this, tube city.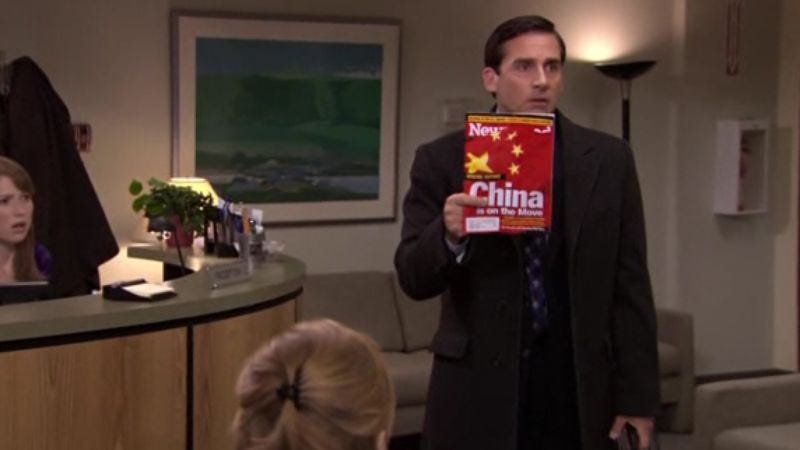 China S7- Michael vs Oscar in the intellectual showdown of the decade. Pam vs Dwight. I dare you to walk away from this episode not loving Dwight even more.
Classy Christmas S7- This marks the return of Holly and the start of the Michael Scott farewell tour, but I'm mostly here for the Dwight and Jim snowball fight. Dwight really shines and he finally gets some payback on Jim after years of abuse. Side Note, Jim throwing the snowball in Dwight's face at the start of the episode is the meanest thing Jim does to Dwight. Ever. Yes, even meaner than writing "Dwight Did It" in "blood" on a hotel wall.
Goodbye Michael S7- "This is going to hurt like a m********ker"…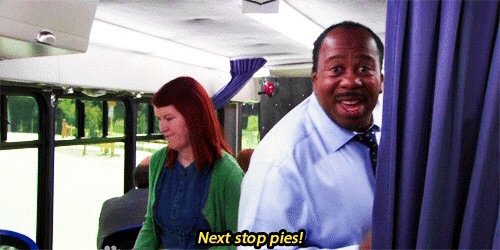 Work Bus S9- What do we want? PIES! When do we want them? PIES! Fun fact, this episode is directed by Walter White himself… Bryan Cranston.
Dwight Christmas S9- Are you impish or admirable? Fantastic Dwight stuff here. The expansion of the Dwight/Jim friendship. A season of tough Jim and Pam moments this episode gives us a good one. But you're really watching for Belsnickel.
Finale S9- Coincidently as I'm writing this that AJR song, "Netflix Trip", is playing on my Apple Music and I suddenly have all the feels. What better way to finish your The Office birthday binge then by saying goodbye to our friends. Tears aplenty not to mention possibly Michael's dirtiest "that's what she said"?
There you have it Geeklings, fifteen episodes to celebrate fifteen years of The Office. What episodes will you be watching tonight? Are there any on your list that didn't make mine? Be sure to sound off in the comments or throw me a line over on Twitter. Let's discuss our favorite Creed moments or how hard Michael laughs after giving Oscar the scarecrow in "Goodbye Michael". In times like these, thank god we have The Office.