We are only two days removed from our Quarantine Booklist and already the landscape has changed. Depending on where you live, most states are going on full lockdowns starting Sunday night which means if you have a non-essential job you're stuck in home doing your non-essential work. Which basically means, you're going to have a great deal of time to kill. Those eight hours that you would spend working now become eight hours that you need to fill so you don't go insane. Sanity is important through all this. There are scenarios where we can progressively go crazier and crazier like Ben Stiller's character in Heavyweights. Granted, that movie dealt with children staying at a "fat camp" in the hopes of losing weight and Stiller's character was kind of a Nazi Yoga Instructor gone mad buuuuuut crazy is crazy. As an aside, how often do you get a Heavyweights reference? The layup reference is The Shining and over the course of this pandemic, I've already made a number of The Shining references even using Jack Nicholson as the header image for one of this week's columns. I like to think outside the box. I stand by Heavyweights and I'm willing to die on this hill… or at least stand here until I get cramps in my legs and need to sit down.
How do you maintain sanity though? You can't read all day, even though it sounds like the best possible way to spend a day. Your eyes are eventually going to get tired, which I think is a thing but I'm no doctor, and you kind of want to divvy up your entertainment. You don't want to overindulge and limit your supplies. Think of entertainment like you do your supply of toilet paper. As of right now, there is no timetable for how long we're going to be social distancing, locked down, or quarantined so we're going to want to make this last as long Meet Joe Black felt. Scheduling things also gives you things to look forward to and if you can find yourself getting excited to do things during the day then you're doing this whole social distancing thing correctly.
So maybe take a break from conjuring stories in your head and actually watch them unfold on your screens. Give your imagination a rest. I proudly present I Am Geek's list of shows to binge while you're on lockdown!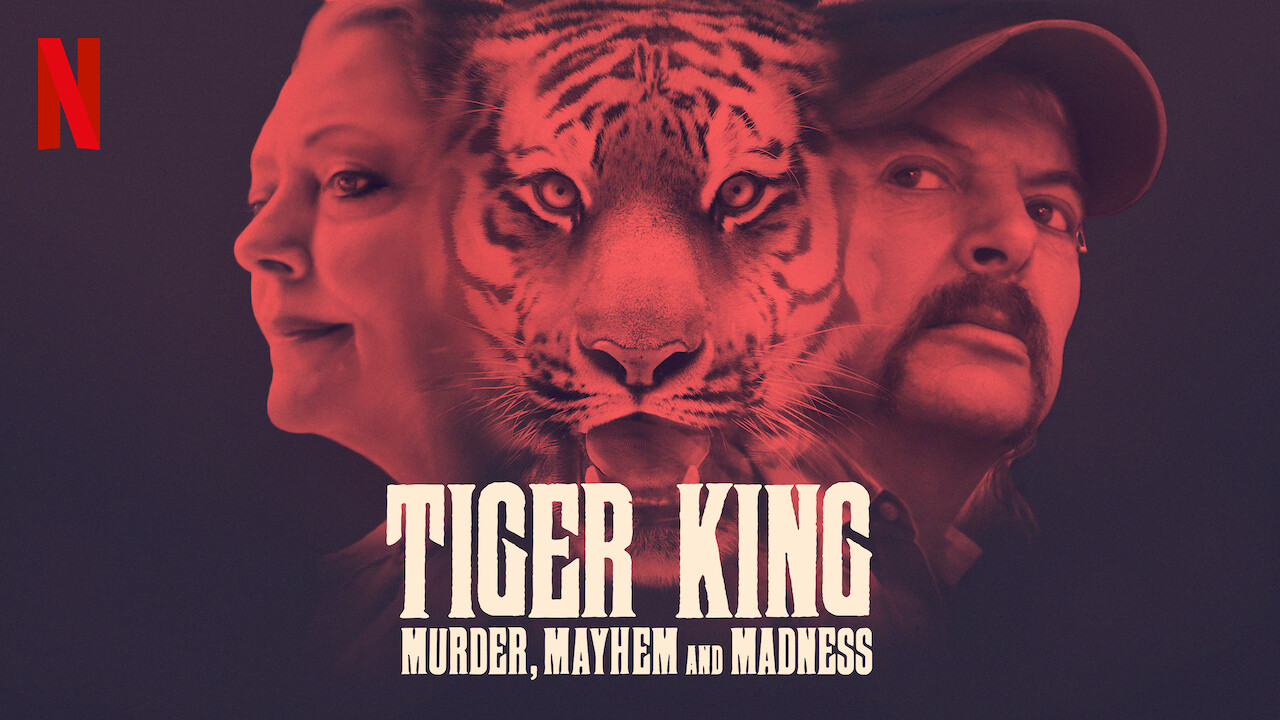 Tiger King on Netflix- This one literally came out yesterday (3/20) and is a documentary series about a man who owned a whole bunch of exotic animals (mostly tigers) and how he ended up in jail. We watched the first three episodes and let me tell you Geeklings, this thing gets crazier and crazier. Seriously, each episode ends with a twist that has you saying "there is no way this is true" and then you find out it is! It'll get you talking, that's for sure.
Breaking Bad/Better Call Saul on Netflix- If you haven't watched these yet then what better time then now? Seriously, do it. You won't regret it. Breaking Bad is the greatest show to ever grace a television and Better Call Saul is making a strong case to be on that list. You got the time so there are no excuses now.
Community on Hulu and Netflix April 1st- We just talked about Community in length and how it's move to Netflix could be the best thing to happen to the show so you might want to wait a week or so before starting your binge. Sorry Hulu but commercials are lame when binging. How does one describe Community? Ummm, local community college filled with tons of pop culture references and unorthodox episodes/stories filled with the best humor and tremendous characters.
The Good Place on Netflix- This could be the hug we all need right now. As you recall I fell all over the series finale like a teen girl at a Harry Styles concert and now you can see what all the fuss is about. The premise is a woman wakes up in the Good Place (heaven) only to discover that she doesn't belong there. Philosophy, heart, humor, Ted Danson, and warmth proceed. 
The Office on Netflix- Guys, it's The Office. Chances are you're watching it right now. It belongs on allllllll the binge lists.
The Boys on Amazon- What if superheroes aren't as super you think they are? The Boys is a gritty, raunchy, uber violent look at superheroes behind the curtain. It's funny, addicting, bonkers, and will leave you wanting season two immediately. And good news, it's coming later this year!
Hunters on Amazon- Al Pacino. Nazis hiding in America during the '70s. A group of ragtag bounty hunters goes searching for them. Things get wild. It's heavy at times and has a great deal of heart behind it. This one grabs you.
You on Netflix- If you need to know what this show is about then it's probably best that you refer to our booklist. If you've read the book and worry about narrative changes, don't. You're going to be just as addicted to this as you were to the books.
Game of Thrones on HBO- Dragons. Frost zombies. Fantasy. Swords. Twists galore. Nudity… so much nudity. And it's time for you to watch this. Seriously, this is a Breaking Bad situation, just watch it and enhance your lives.
Brooklyn Nine-Nine on Hulu- The most loveable precinct in all of New York. A hysterical cop show with tons of feels and willing to tackle real issues with grace and heart. It always makes me feel good watching this and I always laugh out loud at least once. Super funny.
Barry on HBO- A hitman who doesn't want to be a hitman anymore. Attempts to become an actor instead. His plan doesn't go as expected. This show is frequently on the I Am Geek best of the year lists.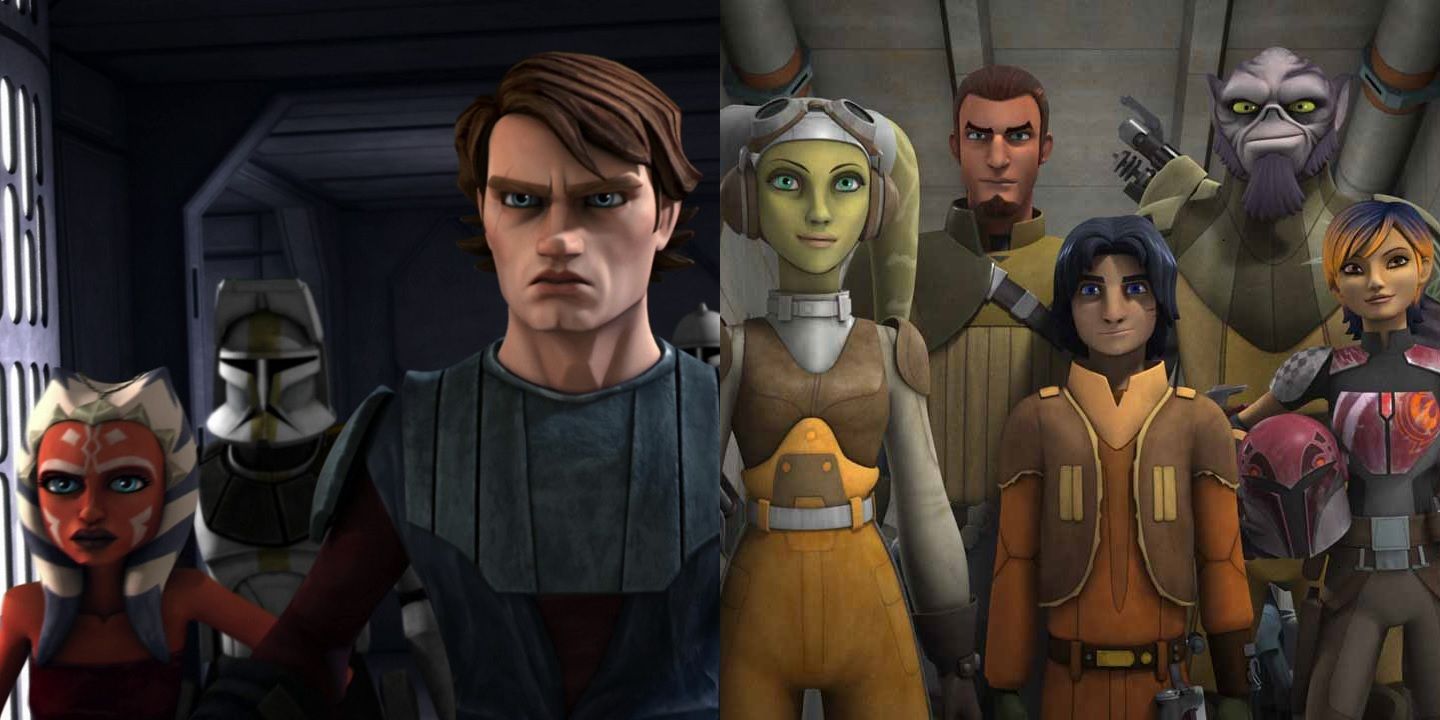 Star Wars The Clone Wars & Rebels on Disney+ – If you're looking for some of the best Star Wars stories imaginable then look no further. Civil War enhances the prequel films and does what they didn't with character development. Rebels takes that ball and runs as it shows the start of the Rebellion. Lots of emotions to be found here and if you love Star Wars then these shows are a must.
Locke & Key on Netflix- A family loses their father and moves into his childhood home. The children discover a bunch of keys that unlock a ton of magic doors. There's an evil trying to collect the keys though. Evil is bad. Who wins? You do, by watching this.
Watchmen on HBO- This show does the impossible in creating a sequel to Alan Moore's classic comic series. It made the I Am Geek best of the year and I promise it'll leave you gasping. If you've read the comic it enhances the viewing but if you didn't you can just appreciate awesome television.
The Outsider on HBO- Based on the Stephen King novel of the same name. A small-town baseball coach is blamed for murder but it seems like he was in two places at once? How is that possible? Everything that follows will melt your face.
The Mandalorian on Disney+- Have you only met Baby Yoda through memes? Time to fix that. Taking place five years after Return of the Jedi, the show follows a bounty hunter and his travels with… well, with Baby Yoda. Enhances the Star Wars universe in all the best ways possible.
24 on Hulu- You know what you need now? You need to see Jack Bauer kill terrorists. It's what we all need in these troubled times.
Harley Quinn on DC Universe- Did you say you wanted an R rated Harley Quinn cartoon? Because I heard that you wanted an R rated Harley Quinn cartoon.
Avenue 5 on HBO- A space cruise ship that gets stuck in space. Everything falls apart from there. Josh Gad is phenomenal. Actually, the entire cast is phenomenal. Dark humor at it's best.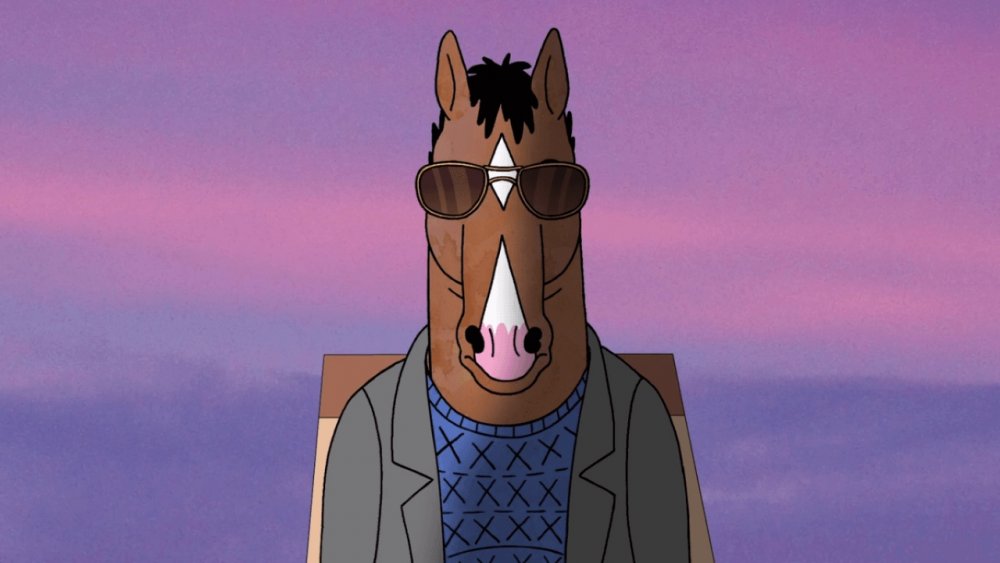 BoJack Horseman on Netflix- Warning, this one will hit you in your emotions. Hard. A horse that was famous in the '90s now deals with life after fame. Darkly funny. Introspective. Haunting. Emotional. Could be the very best thing on Netflix. Yes, I'm serious.
There you have it Geeklings, hopefully, you can find something on here to take up some of your time while you're trapped indoors. If you have some suggestions be sure to pass them on in the comments or throw me a line over on Twitter @iamgeek32. Be safe everyone! I've got more suggestions coming so be on the lookout! We're in this together.