Whether you call it social distancing, quarantine, or being an introvert the end result is the same, we're spending a lot of time indoors away from people lately. It is a massive change of lifestyle for all of us, maybe not the introverts, and it's making some of us a bit stir crazy. As things out in the world get more and more hectic we're doing the right thing by staying inside and not spreading the virus or contracting it. All of which are great things even if you're starting to pull at your hair and thinking of re-painting most of your home just to have something to do and because you have the paint available. Don't do that. You're going to end up hating it and not have the paint to change it back and then you'll be stuck inside with walls that are the color yuck. No one wants that.
With all this time on your hand, it's easy to fall into these traps of cabin fever and boredom but during this time, I think it's important to have things to do. Make a schedule. Allot time to things to make the day go by otherwise you're going to go loopy and it's too early in the game for that to happen. Do things you've thought about doing but never got around to. Learn to knit. Find yoga videos on YouTube. Start that dance routine that would rival Monica and Ross in Friends. Keep your mind and body active. And I Am Geek wants to help with that.
In between juggling instruction videos and sweet dance moves, I Am Geek will be comprising lists of things for you to do. Whether it's shows to binge-watch, books to read, movies to watch, or comic books, I Am Geek is going to help ease your cabin fever. Below you'll find a number of suggestions with little write-ups to get your interest. The hope is to get you turned on to new and exciting things while also maintaining your sanity. It's the least we can do.
So, with that being said, I Am Geek proudly presents a list of books to read during our quarantine.
Paper Towns by John Green- Boy has crush on girl. Girl goes missing. Girl leaves clues behind to possibly be found. Boy and friends go looking for said girl. Coming of age story with all the feels and tons of humor.
An Absolutely Remarkable Thing by Hank Green- If you recall, I fell in love with this book hard at the start of the year. Now you can too. Weird statues show up in different cities across the world. Young girl discovers them. Internet fame. Conspiracies Adventure. Humor. Sequel in July.
Star Wars: From A Certain Point of View by Various- A bunch of short stories written about background characters in A New Hope. Often times funny, moving, adventurous, and highly enjoyable. Expands the universe and enhances the film beautifully.
Horns by Joe Hill- Man's girlfriend is murdered. Everyone thinks he did it. Wakes up one morning with horns that makes everyone tell the truth. Hunts for her killer.
The Time Traveler's Wife by Audrey Niffnegger- A love story about a man who travels through time. Non-linar storytelling about love. Wonderfully written. You'll probably cry… I did. It's worth it though.
Ninth House by Leigh Bardugo- Yale. Secret magic societies in Yale. Ghosts. Magic. Murder. Mystery. Dark and slightly haunting. Is going to be a series of books.
Chaos Walking Trilogy by Patrick Ness- A world of just men. Everyone can hear each other's thoughts. Women died in a plague. Young man and his dog discover a young woman. Thoughts no longer heard out loud. Adventure and conspiracy ensue. Excellent characters. Wonderful read.
Shades of Magic Trilogy by V.E. Schwab- Magic (duh). Parrell universes. Conspiracy. Mystery. Fantasy. Kings and Queens. Adventure. Thieves. More magic. Awesome characters.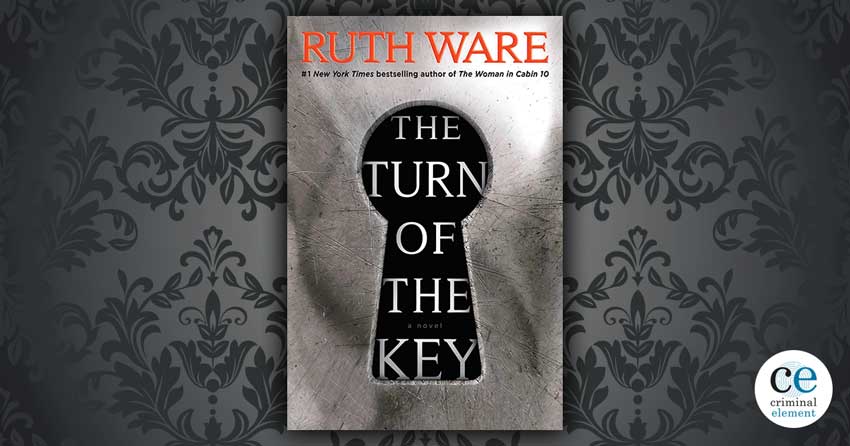 Turn of the Key by Ruth Ware- Woman takes an in-home nanny gig. House relies on all the technology. House may also be haunted. Kids are tough to watch. A bunch of central mysteries. A couple of massive twists. Loosely based off of Turn of the Screw.
You & Hidden Bodies by Caroline Kepnes- By now you've seen the Netflix series, and if not you should. Boy loves girl. Girl doesn't know boy exists. Boy stalks girl. Boy is super creepy yet oddly likeable. You keep reading. Can't stop reading. When's the third book?
Lovecraft Country by Matt Ruff- A series of inner connected stories that take place in the Jim Crow South. There's magic. Science fiction. Shapeshifting. Monsters. Historical references. A haunted house. And a final story that pulls it all together.
Goodbye, Vitamin by Rachel Khong- A funny, heartbreaking/heartwarming look at where life takes us. A woman breaks up with fiance. Moves in with her parents. Father is suffering from early dementia. Mother is a bit much. A story about growing and family. Beautifully written.
The Grownup by Gillian Flynn- A short story involving a babysitter. A creepy kid. A creepy house. A scene that literally made me want to throw up from being so scared. And a twist. It's a Gillian Flynn story, there's always a twist.
All the Birds in the Sky by Jane Anders- Science vs Magic. A romance. The end of the world. A blend of fantasy and science fiction. Overall just awesome.
The Hodges Trilogy by Stephen King- If you enjoyed HBO's The Outsider then you need to read this series. Think of it as an origin story for Holly. Not typical King type stories. Detective novels. Characters you want to spend all the time with. Lots of heart. Second book may be the best in the series. By the third book, things get… weird. Highly enjoyable and expands your love for The Outsider. 
The Age of Miracles by Karen Thompson Walker- A gorgeous coming of age story. The world's rotation has slowed down. People are going loopy. The world slows down more. People get even loopier. We focus on this young girl and her life amidst the chaos.
World War Z by Max Brooks- This one might hit a little too close to home buuuuuuuut it's worth the read. Zombie epidemic across the word. Told from the perspective of people trying to survive and living through. Nothing like the movie. Again, may hit a little close to home.
There you have it Geeklings, hopefully, you can find something on here to take up some of your time while you're trapped indoors. If you have some suggestions be sure to pass them on in the comments or throw me a line over on Twitter @iamgeek32. Be safe everyone! I've got more suggestions coming so be on the lookout!