Geeklings, how is everyone out there doing? Man, these quarantine times are trying, huh? Stuck indoors. Not a whole lot of new content or news to get excited about. There's only so many times you can chase your pet around the apartment before you become winded and bored by the process. There's only so many times you can throw water balloons out your apartment window before your landlord screams up at you to clean that crap up. There's only so many times you can look at your wife and make the most obnoxious sound you can think of before she either flips your off or moves to the other room. I sure wish there was a column to celebrate geeky things worthy of excitement. A column that could bring some light to these dark times. If only…
What? What's that? Did you say you wanted the return of the Week In Geek?! Because it sounded like you wanted the return of the Week In Geek and I'm here to bring your hopes and excitement up during a time where you probably could use them. My friends, after weeks of drought, I can proudly exclaim that there is a slew of things to get excited about. A slew. That means more than one. #imgoodatmath.
I'm always happy to bring the Week In Geek back especially considering it's been almost a month since our last one. With the virus, new content has been sparse but luckily we've got a week ahead rich with content. We need things to get silly excited about. I don't know about you guys but right now the Michael Jordan documentary, The Last Dance is giving me life. I need more content like that. No, not specifically more basketball documentaries with sick soundtracks, but content that after I watch I want to run in circles to burn off the excitement waves coursing through my body. We just need new content and now we have a plethora to choose from.
So without further delay, let's start breaking this week down. Starting with…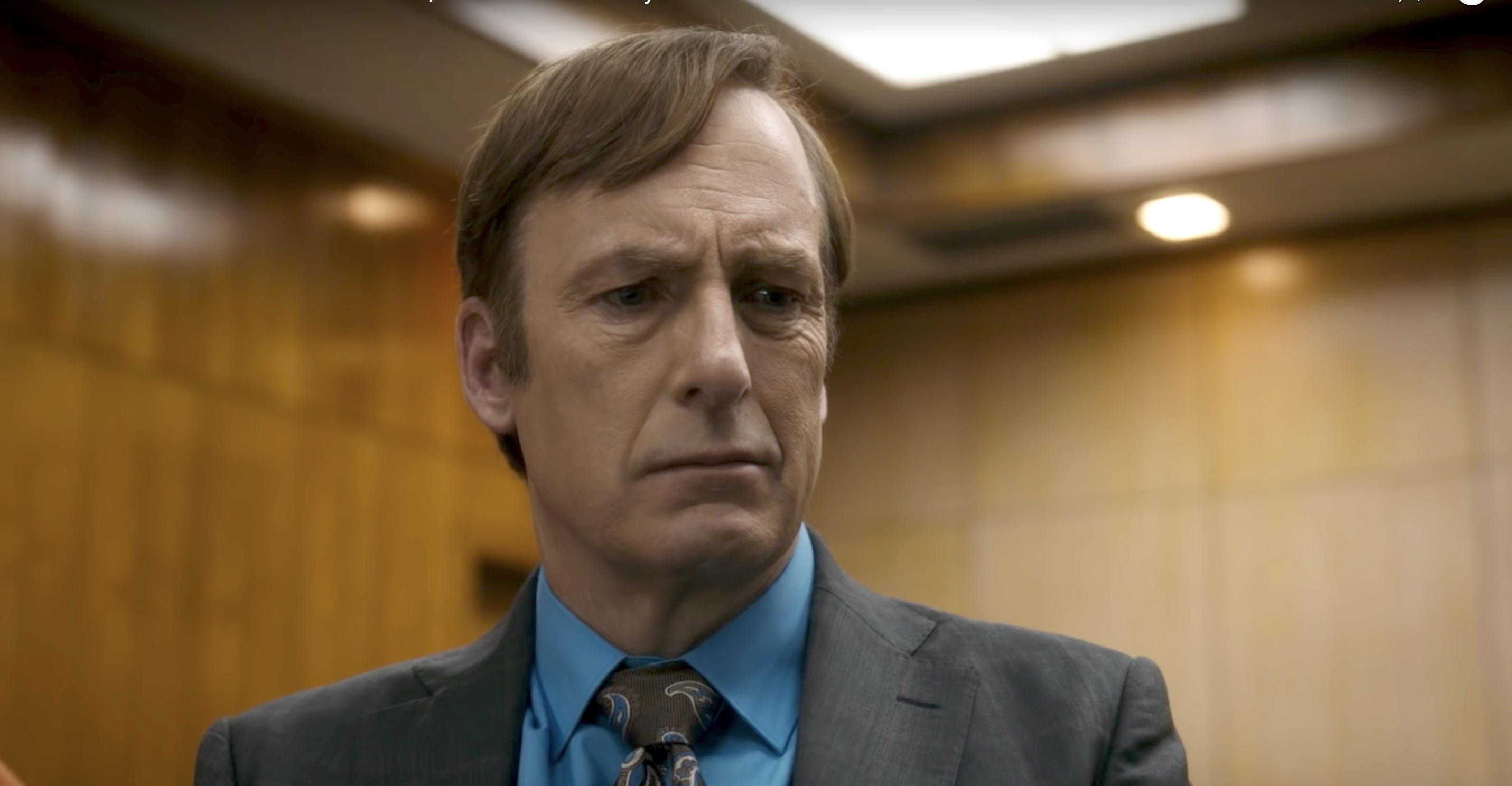 Better Call Saul season five finale- I don't think I'm emotionally ready for this. Like at all. After the closing twenty minutes of last week's phenomenal penultimate episode, I walked away with a number of different emotions. One being, if Better Call Saul doesn't win any awards this year it'll be a crime against television. Two, I have no idea how this season is going to wrap and it makes me nervous. We've talked about the fate of Kim Wexler, and certainly, last week's episode gave the impression that Kim was in danger but what does that mean for the finale? Is Lalo going to hold a grudge? Will he lash out? What about Nacho who is driving Lalo down south of the border? I've got a feeling he isn't safe either. Could we lose both these excellent characters in one episode? Oh god, please no. And what about Saul Goodman himself.  He's in the game now. He's hooked up with the cartel and he's visibly shook. Is this where we get the full Saul or do we see a Saul who realizes he might have bitten off more than he could chew? There are so many different questions and variables at play and I'm giddy with stress over how this is going to play out. Written and directed by show-runner, Peter Gould, all I know is that this finale will be opening the door to the sixth and final season outside of that I have no idea what to expect. Except stress. Maybe a little nausea but mostly stress.
If It Bleeds by Stephen King- If you frequent Twitter, like I do, then you would have seen that some people are saying that we're currently living in a Stephen King novel. You know, with the super virus and all. I read The Stand and until I see the Walking Dude walking down my empty streets, I'm going to try not to get myself too worked up. Although, this is me here and I can't make any promises. But for those of us who are looking for an escape, Uncle Stevie is here with a brand new book containing a bunch of novellas. King has long been the master of short fiction and I look forward to his collections almost as much as I look forward to his full novels. Think of it this way, with the collections you're getting even more Stephen King goodness for your dollar and who would complain about that?! Exactly. To make this collection even better, it includes a story that looks to be a direct continuation of The Outsider or another story in the Holly Gibney library. Yes, please! If you watched HBO's The Outsider or, more importantly, read the book, then this becomes a no brainer purchase for you.
Extraction- If you were sitting on your couch daydreaming about an action movie that saw Chris Hemsworth behind enemy lines trying to navigate a young man out of hostile territory, extract if you will, while being chased by people who want them both dead then Netflix has got something for you! This movie has that Behind Enemy Lines with a bit of Taken like vibes to it and I'm here for it. Written by Joe Russo and based off a graphic novel, Extraction looks to bring the thunder. Thor pun intended. I think we could use a little crazy action in our lives right now. Hemsworth is the mercenary without a heart who's target seemingly makes him care again. Plus, things explode and there's a race against the clock. What more could you possibly need? Popcorn. You're going to need popcorn. Oh, and David Harbour's here too. Double bonus!
Defending Jacob- Chris Hemsworth isn't the only Avenger returning to our screens this week. Chris Evans will be pulling in some tv duty over on Apple+ with his new series, Defending Jacob. Jacob, played by Jaeden Martell from the It series, is arrested and put on trial for the death of a classmate. What ensues is a father's need to clear his son and a large over-arcing mystery keeping you guessing who actually committed the murder. Was it Jacob? Was it his father? Was it someone else entirely because we have yet to see the show and meet all the suspects? This trailer left me pretty hyped for this series, and Apple has been quietly producing awesome content like Servant which helps build the anticipation here. After you're done watching Hemsworth blow stuff up, maybe head over to Apple and get your mystery on. Apple usually drops a couple of episodes off the bat and then goes weekly but with the way things are, I'm not terribly sure of the release schedule. Either way, it's enough to get excited about.
There you have it Geeklings, all the awesome that this week is gifting us with and that's not including the next two episodes of The Last Dance on Sunday, a new episode of the I Am Geek Podcast, and the NFL Draft. What are you looking forward to the most? Sound off in the comments or throw me a line on Twitter @iamgeek32. You'll probably find me there tonight live Tweeting along with the Better Call Saul finale. You're more than welcome to join me. In the meantime, stay safe. Wash your hands. And stay here with I Am Geek as we're going to try and bust out a bunch of new content for you this week. Including our 900th post! That's right, 900. Exciting times. Until tomorrow Geeklings…