Geeklings, in eleven-
No, not that Eleven.
Eleven as in eleven short days we will finally begin our season two journey of The Mandalorian. It feels like a lifetime ago since we saw Moff Gideon get out of his busted TIE fighter using the Dark Saber, but soon Mando, Little Baby Yods, the Dark Saber, and tons of other Star Wars goodness will be apart of our weekly lives once again. And not a moment too soon. I suspect we are living in what should be the last quiet two weeks of 2020. At least until the election wraps… if it wraps. I'm trying to be optimistic here but I can only do so much. We need the healing powers of The Child more now than ever.
None of that matters right now though. Purge thoughts of debates, elections, and New York Post headlines from your mind, at least for now. Remember that shit come November 3rd. Right now I want you to focus all of your energy on the fact that Mando is jetpacking his way back into our living rooms filling the weekly void that was created with the season finale of The Boys. Last week was our first Friday without new The Boys content and let me tell you, the Friday suffered. A whole Friday without one c-bomb. It felt unnatural. Thank the Maker Disney+ is delivering Mando sooner rather than later.
And if you're like me, dashingly good-looking and moderately impatient when it concerns pop culture, then you will rejoice in the fact that tonight during Monday Night Football we will be getting yet another look at this upcoming second season. Our first trailer was a tease in every sense of the way. It was like someone cooking a delicious meal while you're over their house hanging out and then asking you to leave when it's time for dinner. That's borderline cruelty if you ask me, and while that first Mando trailer wasn't that cruel, it was just a taste of the awesomeness to come.
So, what should we expect from tonight's look at the second season? Well first off, pain, since you'll have to sit through a good chunk of a Dallas Cowboys game first but the trailer is the reward. Most likely at half time so you can then purge "America's Team" from your thoughts. Not like the New York Football Giants are doing much better but I stand by my anti-Cowboys stance. In fact, I'll never let it falter. Ever. Ever ever.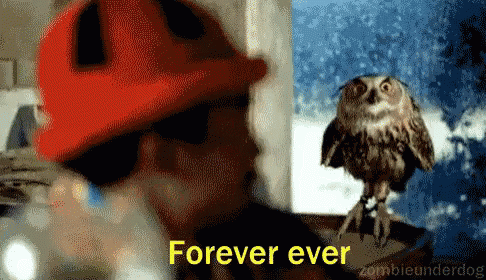 While I have no idea what exactly to expect from this upcoming trailer tonight, I do have some theories? Thoughts? Hopes? Expectations? All of the above? And I'd like to share the five things I need the most from tonight's trailer. Starting with…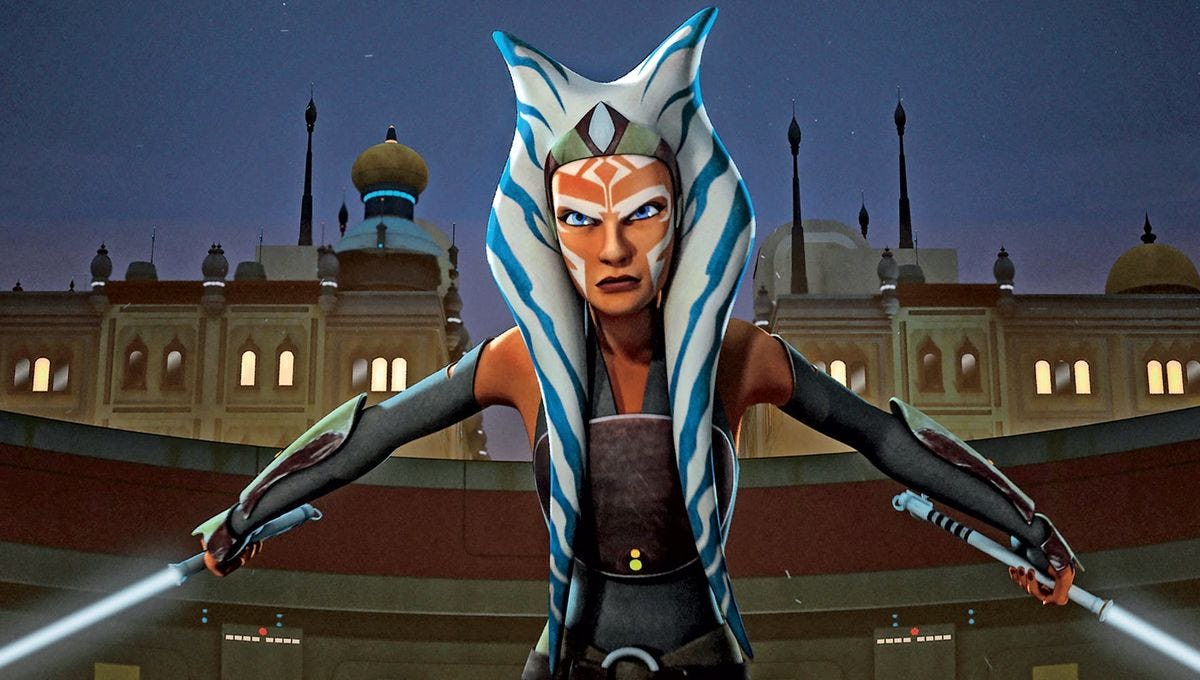 Ahsoka Tano- Hear me out. I don't want to be spoiled fully on the Ahsoka reveal. I really don't. I do want confirmation on the rumors though. Which begs the question, how do you confirm without spoiling? I'm glad you asked. I'd be okay if we saw a hooded figure, from the back perhaps, spark up two white lightsabers as the trailer ends. It's enough to let the casual fan know that this season will have a Jedi presence and more than enough to make the not so casual fan, myself, freak the eff out. Give me something that I can make my cover photo on social media. Just a taste. Enough to get me fully pumped for the full live-action premiere of one of my all-time favorite Star Wars characters. I can't properly explain how badly I need this.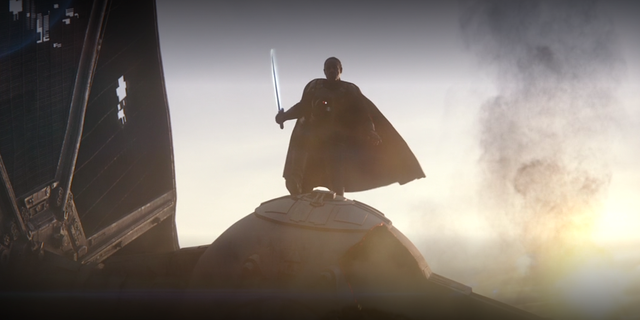 More Moff Gideon and the Dark Saber- I suspect that both Moff Gideon and the Dark Saber are going to have a more crucial role in this second season which is why that first trailer was so surprising. Neither one of them made an appearance. If you are to believe Giancarlo Esposito's EW interview, then the Moff has some big scenes in store for this season. I would love this trailer to show us a little more of the danger that lurks for Mando and The Child. Which brings me to…
A Better Sense of the Overall Story- Yes, we know Mando is trying to bring The Child (LBY) back to his people or rather, species. That's the overarching narrative it would seem. I'd love this trailer to explore some of that struggle. Some of the bumps in the road. Some of the depth. Give us an idea of what to expect. Don't give away the farm but let us know that Mando looking for some space wizards isn't going to be easy because… and insert problems here. Basically, I'm asking for enough to build some theories for the next eleven days. The more I can talk about The Mandalorian the better.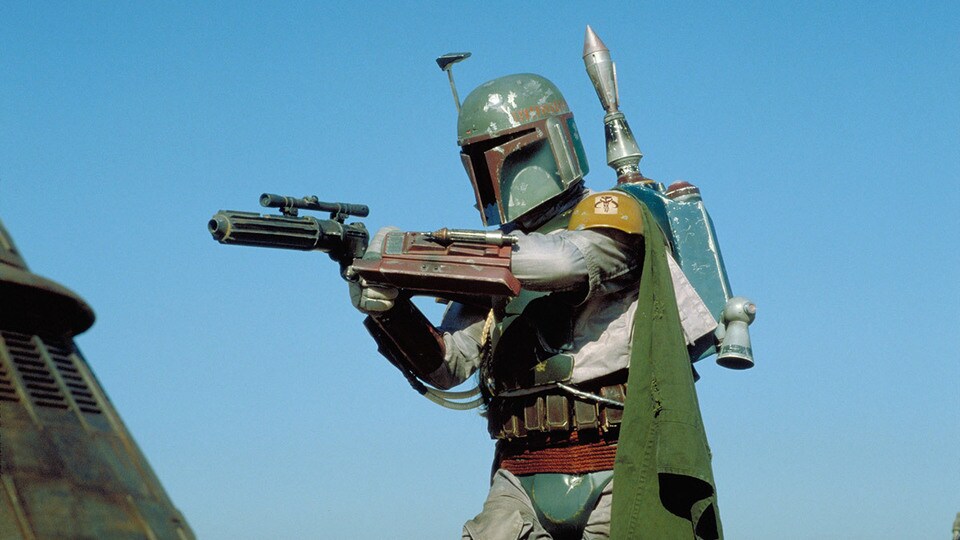 Boba Fett- If you're not going to give me anything Ahsoka related, and I fully understand why you wouldn't but also come on (!), then maybe confirm one of the other characters that have been rumored for season two… Boba Fett. That's right, Boba is rumored, at least his armor is, to appear in this second season and I'd love to catch a glimpse of that dented helmet. I wouldn't need anything else. Maybe just that all too familiar Return of the Jedi head nod.  I've been thinking Boba is alive ever since I saw those spurred boots way back in "Chapter 5: The Gunslinger" or better known as the one where they go to Tatooine. I don't expect to get both Boba Fett and Ahsoka in this trailer so it's going to have to be one or the other. I think I can make my peace with that… maybe.
Cute Little Baby Yods Action- I mean, this is a given anytime this little guy is on screen. It doesn't have to match the adorableness of The Child closing his floating egg but give me something that crushes my heart with adorability. You know, something I can gif over and over and over and over again.
How about you Geeklings, what do you want to see from tonight's trailer? Sound off in the comments or throw me a line over on Twitter @iamgeek32. I'll be back here tomorrow with a full trailer breakdown so get excited. In the meantime, enjoy Mando-night Football or Monday Night Mando. Your choice really.