Don't you guys just love Monday? No, no, no, look past the fact that it's the start of a new work week. Look past the fact that the holiday weekend is the furthest it's going to be all week. Look past all the crap that makes Monday's gross and focus on the fact that here at I Am Geek Monday is the start of something awesome. I love the Week In Geek as it's my opportunity to breakdown the things I'm excited about this week in the hopes that it gets you guys interested or maybe can broach a conversation. The Week In Geek is my way of saying, "Hey Geeklings, what's going on?". So…
Hey Geeklings, what's going on?
Got a bunch of great columns planned for you this week. I've actually finally started using a notebook to write down my ideas so when those times come where I've got a case of the writers block I now have something to fall back on. I'm calling it The Bullpen. I know, right? You wish you had a notebook called The Bullpen, and by all means steal my idea. I won't be mad I promise.
This week we will have a new column from everyone's favorite Guilty Pleasure writer, Maggie Carr (we're actually celebrating her one month anniversary with I Am Geek) and tomorrow will see a guest post from my buddy Kyle. These are all things to look forward to. As for the right now. Let's Week In Geek it!
1. Station Eleven by Emily St. John Mandel– Geeklings, I'm in love. Oh man am I in love with this book. I've read a number of post-apocalyptic stories but what I love about Station Eleven is how beautiful and hopeful it is. The way Emily St. John Mandel describes things or strings words together is at times breath taking and effortless. While the geography is washed and the earth has moved on, the story is rich and the characters vivid. There are three different stories happening her spanning three different time lines and seamlessly coming together to form the larger narrative. There's a flu that wipes out the earth, a comic book with a small printing, a group of actors who travel the broken landscape performing Shakespeare plays, and the death of a man that is kind of the lynch pin of it all. There's a good chance I'm going to finish the book tomorrow but I don't want to. I don't want it to end. It's funny when I chose to read Station Eleven I had no idea what I wanted my eyeholes to glance over. I had it narrowed down to three books and I wasn't committed to any of them. Then Station Eleven grabbed me and hasn't let me go yet. I'm telling you this book is beautiful.
2. Don't Breath– It has been a long, long time since I've watched a horror movie that's straight up ruined my life, and while Don't Breath didn't ruin my life it was still quite excellent. Don't be fooled into thinking that Don't Breath is just another pop out scare movie, those moments are there, but this movie really attacks your senses and is filled with tension. It's one of those movies where you know the characters shouldn't be doing what they're doing (stop doing that stupid horror movie characters!! Arrrgggghhhh) yet you can't look away. Plus if nothing else, Don't Breath teaches us how it probably isn't a good idea to rob blind men who have military backgrounds. For starters you don't know what you'll find (it gets dark… not a blind joke… #missedopportunity) or what will find you. Good, good stuff here.
3. Fantasy Football- Tis the season falalalalala la la la LA! Football season is only two weeks away (actually I think it's even less) and that means it's time for fantasy football. I don't know about you guys but fantasy football is one of my favorite parts of the season. Obviously it makes every game worth watching (as if you really needed a reason) but there's just something about being apart of a league and trash talking your friends and rubbing their faces in victory. It's the little things. I'll be in two leagues this year (which is usually where I top out) and my first draft will be tomorrow night. We'll be competing for a replica WCW championship belt that I'm already having dreams of taking everywhere with me. The loser gets a beat up plastic Diva's title. Football season is right around the corner and everything is promising. Unless you're a Cowboys fan in which case everything sucks.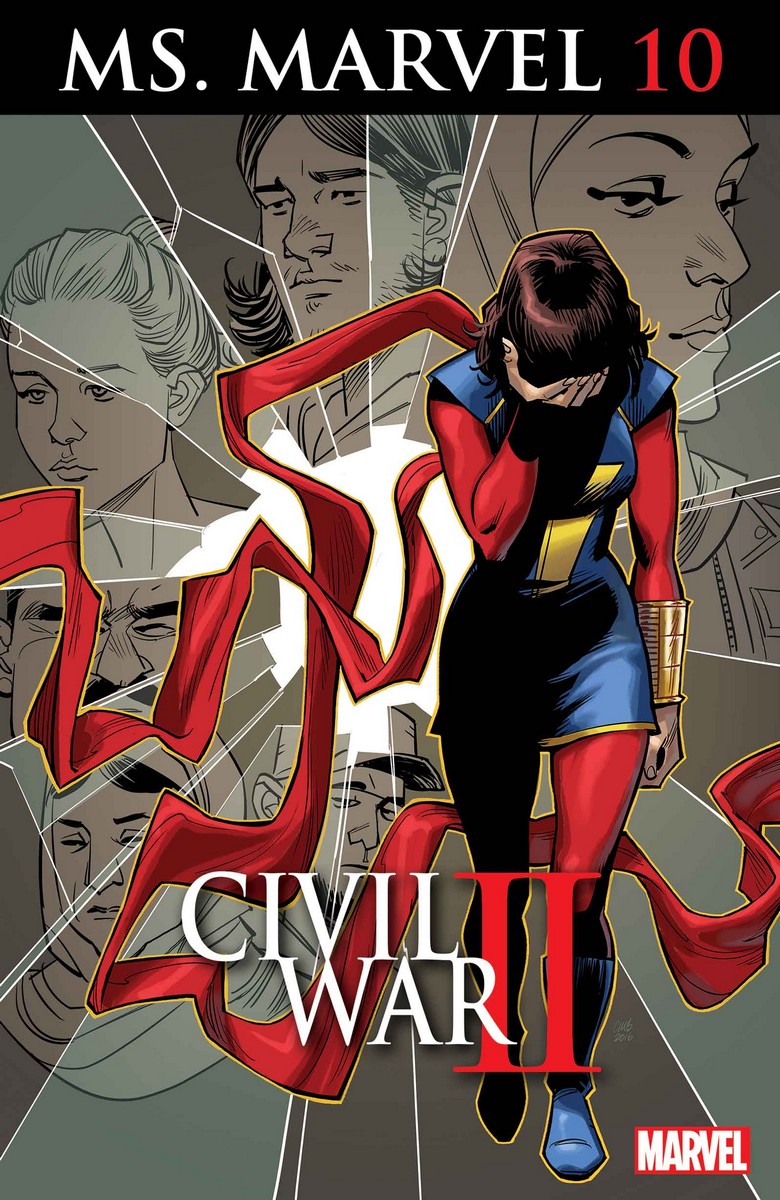 4. Comics For Days– Every Thursday Comixology sends me an email letting me know about the books I will be receiving the following week, and last weeks email was filled with books. My wallet is already very unhappy about Wednesday but my heart is skipping with comic book like glee. I've got new issues of Guardians of the Galaxy, Ms. Marvel, Spider-Man (Miles Morales style), and the return of Saga all hitting my Pull List this week. I actually think there might be another book or two in there that I'm forgetting too. I'm currently backed up on most of my DC Rebirth stuff (Batman, Green Arrow, and the Flash) so there is a binge read fest in my future. Perhaps even tonight while researching some fantasy football… hmmmmm. Very much looking forward to this weeks Ms. Marvel after last month's cliff hanger. Something tells me this book is going to pack in the feels, but I'll have more on that on my Fan Fest Pull List column (that was like a column trailer right there). I will say I think I'm ready for it though… unless they kill off a certain character in which case I'm not ready. Don't make me cry comic book!
5. Deathstroke– Today I casually went on Instagram and saw an advertisement (which is something that Instagram does now) for something that Ben Affleck posted earlier, and it happened to be new footage of Deathstroke in the DC movie universe. At which point I said whaaaaaaaaaaaat? I have to say the costume looks dope as hell and was really exciting to see Deathstroke presented in a manner that makes him not only a total badass but a big deal. I would argue that Arrow has yet to find a villain that's matched season two's Deathstroke, and his inclusion in the DC movie universe seems promising. Then again this is the DC movie universe we're talking about and that's a place where heartache and misleading run wild. There was no confirmation to where Deathstroke will be appearing but they are currently filming the Justice League so one could assume that that's where we'll get our first glimpse of Slade Wilson. There are some other theories though that are saying that Affleck leaking this footage could be his way of confirming that Deathstroke will be the main villain in his stand alone Batman flick. I guess we'll have to wait and see, but it was enough to get me excited.
There you have it Geeklings. What's on your radar this week? Feel free to let me know in the comments. Otherwise see you back here tomorrow. We're gonna tear this week up!