Geeklings, I would have been here sooner but I got caught up reading. I'm almost done with my second book of the year, that's right I already have one graphic novel under my belt (what what), aaaaaaaand it's sort of slow week so I've been finding it a little difficult filling in the Week In Geek. There's nothing worse than there not being enough geeky items to fill our Monday list, but being the fearless leader that I am, I found some things to get excited for this week. I mean, there's always something to look forward to.
Here we go!
1. Red Sparrow trailer- I bought this book on Amazon about two years ago. It was one of those dirt cheap sales and the book had been on my wishlist for awhile. I do that a lot. I put tons of books on my wishlist and then go to Amazon daily to see which ones have dropped in price. I've cleaned up doing this. I currently have sooooooo many books on Gandalf the Kindle that I got on the cheap just waiting to be read. Outside of that little tale, Red Sparrow looks to be a solid movie. Think of it as the universe trying to appease the world as we wait for that Black Widow movie. Jennifer Lawrence. Russian spies. Action. Yeah, I'm in for this, but not until I read the book. I think it's time.
2. Avengers No Surrender- With Avengers Infinity War coming out in only four months (holy crap you guys!!!) it makes sense that Marvel would do something to shake up their Avengers comics. We've already got the Infinity Stones returning in a massive comics crossover but before that can kick off we have Avengers No Surrender. The book promises to bring all the Avenger teams together for one massive story that involves the earth being stolen and place somewhere different in the galaxy. Of course this screws up the world, literally, and the Avenger groups must work together to save the planet. You know, something really low stakes. The promise is that things will be different for Avenger books going forward which can only mean we're heading to some team shake ups. Be sure to check the first issue of this 16 issue series, one a week, on Wednesday.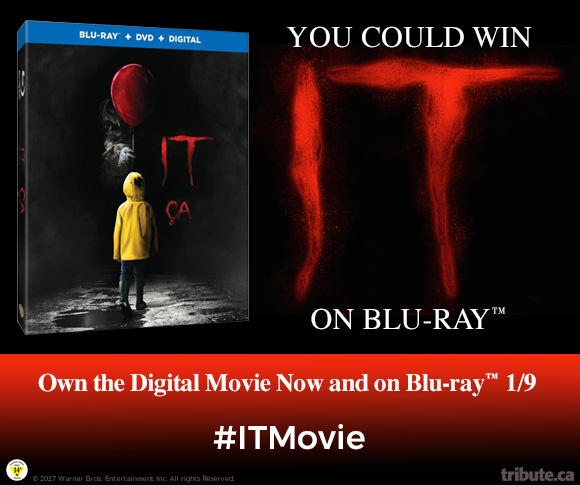 3. It on Blu-Ray/DVD- If you read my Best of 2017 Movie list then you saw that It ranked pretty high. Now good news for everyone with a perverse fear of clowns, you can now own It on DVD. Now I know what you guys are thinking, "Kevin, why the hell would I buy this movie?" Here's why my friend. If you own it then you know where it is at all times. It can never creep up on you. It's the same reason why I own The Exorcist. I don't like the idea of that movie just floating out there in the abyss waiting for me. Plus, It's a kick ass movie that you know you want to watch over and over again. Just in the day time with all the lights on.