Geeklings, what is going on?! How are we on this moderately fine Monday. As far as Monday's go I've had far worse. I've also had far better but that's neither here nor there. Today is just a regular ole Monday and we're cool with that here over at I Am Geek.
I'd love to spend the rest of this opening just gabbing your ear off but sadly I'm a little pressed for time when it comes to writing today's post. I knoooooow I'm the worst but it honestly wasn't my fault. Some things came up that got in my way, but I'm here and it's time to get down to business because Monday can only mean one thing.
Week In Geek time!
1. Legion season two- I. Am. So. Excited. For. This. Legion season two returns to FX tomorrow night and the world is a better place cause of it. You guys have been reading this site for awhile now (over 500 posts baaaaaaby) and you know that my love for Legion is strong. Seriously, I really love this show. It's a superhero show that doesn't masquerade itself as a superhero show. Instead, it gives us something layered and deep. A show that is willing to play with the concept of reality for both the characters and the viewers. The perception of what is real is up for grabs at times but one that thing that can't be denied is how gorgeously structured the show is. Both visually and from a storytelling perspective. The X-Men ties are there, even though they're vailed, and Legion isn't like any other superhero show out there. Was any of season one real? What happened to David at the end of season two? Can the Shadow King be defeated? All questions I expect to be answered at some point throughout this season, and I'll be discussing all of them over at Fan Fest with my episode reviews. Nothing like the return of good television to get the blood pumping.
2. A Quiet Place– From the minute I saw this trailer I knew that I had to see this film. First off the concept is brilliant. If you make any noise then something is going to eat your face so try and not make any noise. Okay, I can get on board with that. Finding a good horror movie is difficult nowadays and seeing one that is willing to be adventurous with its theme and presentation automatically makes it better than all this genetic horror that gets shoved in our faces. There's nothing wrong with making an atmospheric horror movie. Something that relies on the cast to tell the story opposed to constant exposition. Once that I learned that John Krasinski wrote and directed the film it became a must see. One of those movies that I grew impatient waiting for. Well, the wait is over Geeklings as A Quiet Place will be released on Friday and I'm starting to get those Get Out vibes. Just have a feeling that this movie is going to tear the house down. On top of all that excitement, I just learned that I'll be doing the movie review for Fan Fest! This will be my first official movie review too which makes it extra exciting. A monster movie writing by Jim Halpert. Let's do this.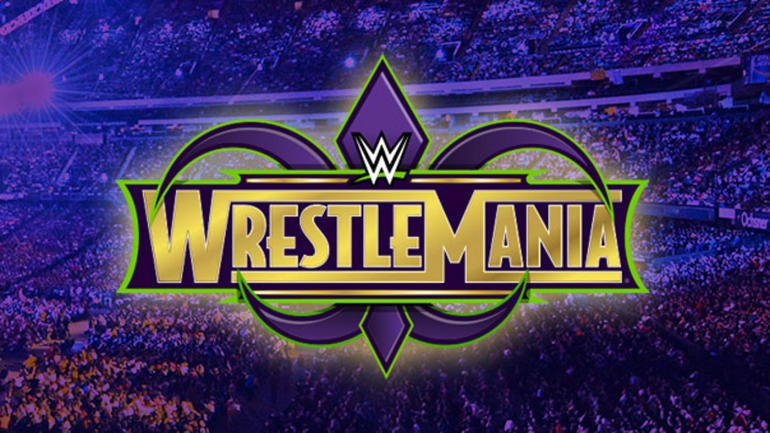 3. Wrestlemania– If you're a wrestling fan then you know that this Sunday is the Super Bowl of wrestling season. Wrestlemania is coming to your screens this Sunday and it's looking to be pretty epic. We have the debut of Ronda Rousey to a WWE ring. We have the return, after two years, of Daniel Bryan (the thing I'm most excited about).  Outside of those two big selling points, there are a ton of matches that sound great on paper. I mean, as a wrestling fan how can you not be excited about AJ Styles vs Shinsuke Nakamura? That has the potential to steal the whole show.  The show may be a bit bloated and a tad bit long but it's an event and this year looks to be better than usual.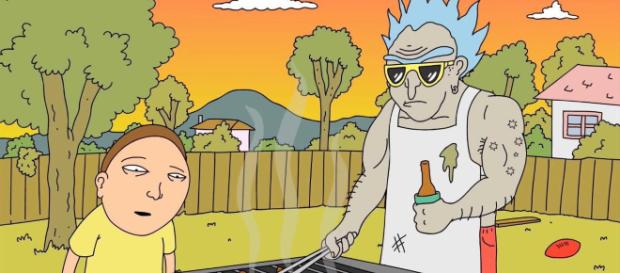 4. Bushland Adventures…?- Another April Fools has gone by and there has been another Rick and Morty surprise… I think. I'm not really sure what Bushland Adventures is. Is it a spoof? Is it Adult Swim poking Dan Harmon and Justin Roiland? Is it funny? You be the judge (you can find it on the Adult Swim website) but I'd be all for April Fools Day being an official Rick and Morty holiday.
There you have it Geeklings. This has all the makings of a solid week. What are you the most excited for? Sound off in the comments or you can find me on Twitter @iamgeek32 to talk anything your geeky heart contents. I'll see you all here tomorrow!