Geeklings! It's Monday and that sucks. Oh, come on! You know it does. I try to be a very optimistic person, almost to the point of making others nauseous, but even I can step back and say Monday's sure do suck. Especially when you're coming off a kick-ass weekend and know your job is basically a hornet's nest filled with hornets looking to sting you in the tongue. Yeah, it's been like that at work.
There is one thing that could possibly save this Monday from being just another Monday. One thing to make the rest of the week seem a little bit brighter. One thing where you look at your calendar and say tomorrow will not be Monday. That thing Geeklings, is the Week In Geek.
That's right! The Monday ritual here at I Am Geek continues! Now let's get on with it because I really want to try and finish my book tonight and that won't happen until this column is written.
1. Cloak and Dagger– The summer is upon us which means that there will be a number of summer television shows to invest ourselves in. Unlike last year though there will be no Game of Thrones and Rick and Morty, and sadly we've only got a couple more weeks of Westworld. Don't worry my friends as Marvel has got our backs. We've been speaking about it for awhile but Marvel's latest television series, Cloak and Dagger premiers this Thursday on Freeform, and I am pumped. This show looks like it has a lot of potentials and I've always been a fan of the duo, especially during Bendis's Ultimate Spider-Man run. Don't let the fact that the show is on Freeform scare you away because early reviews have been solid and the atmosphere seems to be just right. By just right, I mean not full cheesy but possibly atmospheric with a dash of brooding. I'm thinking along the CW lines. Plus, it looks like Marvel might be giving the duo a new comic series if teaser art can be trusted. If you're a Cloak and Dagger fan then things are certainly looking up. Here's hoping this is the first breakout show of the summer.
2. Hereditary- By now you know my love for horror movies and the quest for the ones that will ruin my soul. Call it a hobby. While I really enjoyed A Quiet Place and found it to be intense with some solid pop outs and tension, it's not the scariest thing I've ever seen. That's okay, I wasn't expecting it to be, I was just happy to see it change the game a little bit. Plus, it has some immense re-watch value. With Hereditary though… damn, this thing looks like it's going to ruin my life and I'm so excited! I can't even watch this trailer without getting the creeps. It's that kid doing the mouth clicking thing… I don't care for it. Early buzz surrounding the film says that the hype is real and that Hereditary will scare the pants off you. Here's hoping. Nothing like a solid horror movie to liven up the summer box office. I got a feeling this one could be a sleeper hit. As in, you'll never sleep again. See what I did there? Yeah, nailed it.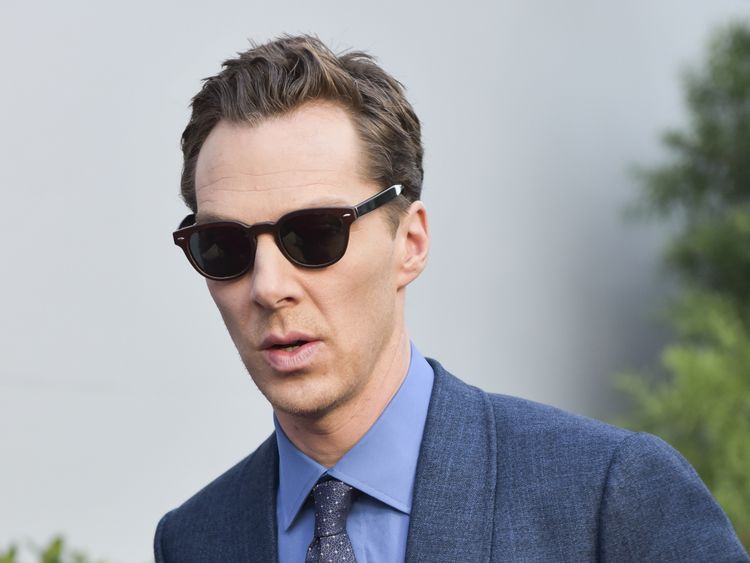 3. Benedict Cumberbatch- I don't know if you guys heard this one but it appears that Benedict Cumberbatch is not only a superhero on the big screen but in real life as well. There is a story circulating about how Cumberbatch made his Uber driver pull over so he could stop four guys from mugging a cyclist. That's right, the odds were four on one but that doesn't matter when the one is Sherlock Holmes himself. To make matters even cooler, this happened a block away from Baker Street. The man might not be able to say penguins but he's a badass hero both on and off the screen. Your move other MCU actors. Your. Move.
4. Wreck-It Ralph 2- So, I think I might be in the small minority of people who have never seen the original Wreck-It Ralph. I'm not proud of this but it doesn't stop it from being true. I can promise you this though, after seeing the trailer for the sequel, that Wreck-It Ralph will be on my to watch list this summer. Ralph 2 looks all types of adorable and really displays a sense of humor from the House of the Mouse. Very much looking forward to this.
There you have it Geeklings, what's everyone most excited about this week? Sound off in the comments or you can hit me up on Twitter @iamgeek32. Here's to a rest of filled with non-Mondays! Huzzah!