Geeklings, welcome to the first Week In Geek of 2019! It's been awhile, huh? I want to say that it's not my fault but considering I'm the only writer on this site, at least full time, it's hard to point the finger elsewhere. Sure, the holidays played a key factor in the lack of Week In Geek and sure, I kind of got turned around when it came down to doing this years Best of the Year list… but at the end of the day, it's only me to blame. My bad. If it makes you guys feel any better I missed writing the column.
Here we are though entering the first full week of January and it's time to get back to business. Get the train rolling again. Get ourselves back in the game. Or insert any other motivating cliche quote here.
We've talked about this last week, 2019 is going to be a monster year which means the Week In Geek is going to be jammed packed. So strap yourselves in Geeklings because it's time to break down the week!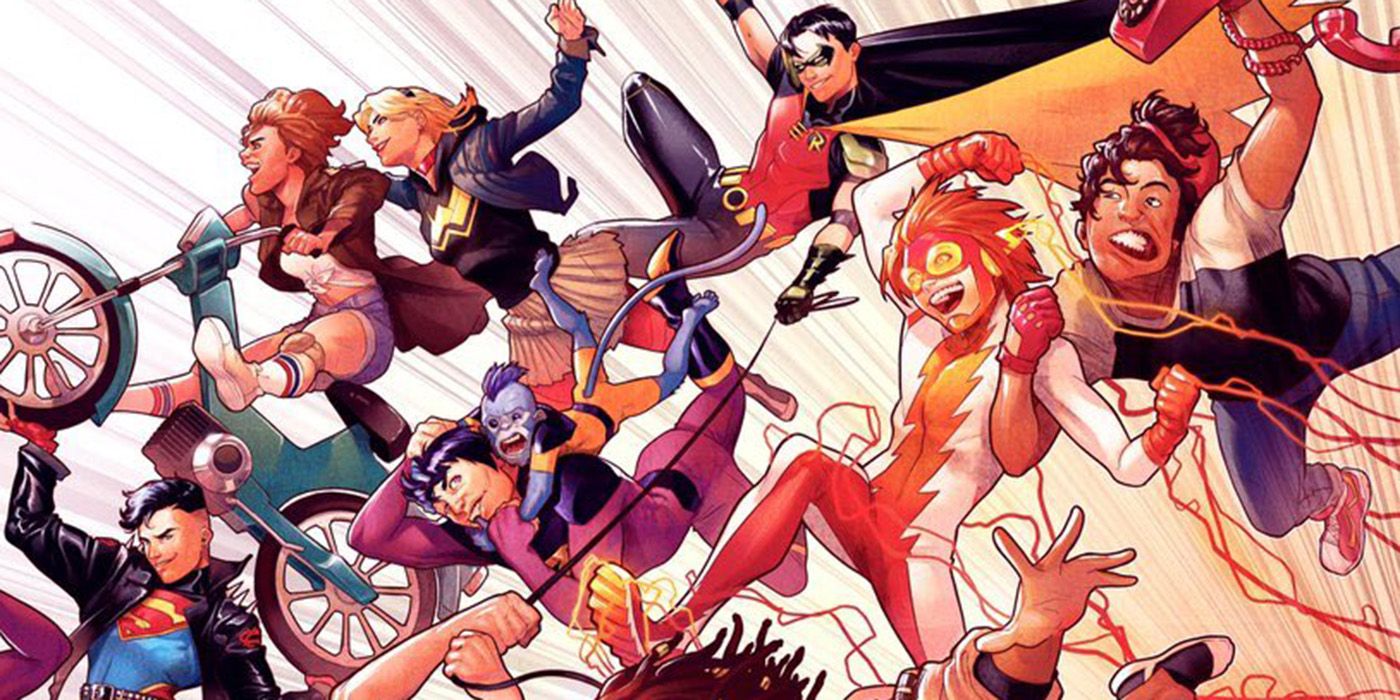 1. Young Justice- It is quite the time to be a Young Justice fan. Last week the DC Universe streaming app dropped the first three episodes of the long-awaited third season of the animated show. Most fans had come to the belief that we would never see another season of Young Justice and DC Universe wasn't about that. Only took six years. I'm currently working my way through the show, I knoooow, but I'm just about done with season one and hope to be caught up soon. As expected, this thing is pretty awesome. I've been really enjoying my viewing and find the character development to be quite excellent. The show definitely has a lot of fun with the expanded DC Universe (not the app the actual universe) which I have found to be quite enjoyable.
On top of that, Brian Michael Bendis will be releasing his first issue of Young Justice this Wednesday with a New Comic Book Day that is more or less going to set my wallet on fire. I've always believed that one of Bendis's strengths is his ability to write stories concerning teenage heroes and their coming to age. Look what he did with Ultimate Spider-Man or other characters like Riri Williams. Don't get me wrong, I love his gritty storytelling too (Jessica Jones or Daredevil) but I think he has a real knack for capturing the voice of a younger generation of heroes. With the return of the Young Justice book look for characters like Tim Drake, Conner Kent, and Bart Allen to return to the spotlight of DC Comics. I've been looking forward to this series since it was announced back in October at New York City Comic Con.
2. Game of Thrones season 8- If you're a person who has been dying for some season eight footage of Game of Thrones then you're in luck. Last night during the very strange Golden Globes show, some weird award choices I thought, HBO decided to sneak in ten seconds of new footage during a trailer for a number of different HBO shows. I think the opening shot was something new as we saw the Night King riding his ice dragon, but the big moment came near the end when Sansa Stark welcomed one Miss Daenerys Targaryen to Winterfell while Jon Snow stood there with the "I'm having sex with her" look on his face… yes, I can repeat that. The big moment came near the end when Sansa Stark welcomed one Miss Daenerys Fn' Targaryen to Winterfell. They gave that moment away super casual like it didn't matter. I turned to the Adorable Creature as it played and more or less shouted "What the eff" with eff being the actual curse word. It's not a lot to go on but for those who are thirsty for a trailer, Netflix included, this might hold you over for… about ten seconds.
3. Polar- The rate of which Netflix is dropping new content is staggering. It's damn near impossible to keep up with it all which is both kind of fun and kind of infuriating. I almost liked it better when the streaming network would release one or three things a month. There's so much happening now I have no idea how I could possibly watch it all. Especially since I'm considering a massive re-watching of Game of Thrones fully motivated by the ten seconds of footage I saw last night. Next week alone will be the second season of The Punisher and the first season of Carmen Sandiego and I need both of those in my life. That's not really the point of what I'm trying to get at. I think.
Netflix released a trailer today for an upcoming movie, Polar, which seems to be their version of JohnWick, and it looks sick. Now, I don't mean that as an insult. John Wick is freakin' amazing, and while the movie actually felt more like George Clooney's The American in tone, I'm still here for it. Starring Mads Mikkelsen, the greatest Hannibal Lecter ever, as a retired hitman being hunted down by non-retired hitmen, it looks like Polar is going to be a blast of adrenalin to the face. Seriously, Mikkelsen kicks all of the ass in this trailer. Dropping January 25th, a weekend where the Adorable Creature will be away, Polar seems like just the movie to kick-start a weekend of loneliness.
There you have it Geeklings, all the best things to look forward to this week. What has you the most excited? What are you looking forward to that I didn't mention? Sound off in the comments or throw me a line on Twitter @iamgeek32. I told you 2019 is going to be big and if this first Week In Geek is any indication then things are just getting started.