Geeklings, we are now three days into January. Three days into 2019. Just like that, 2018 is officially over. As we drive into the horizon of this new year, we can look back in our rearview fondly at 2018. Granted, the year itself was a bit crazy town banana pants and the world seems like it can explode at any moment, but from an I Am Geek standpoint, 2018 was pretty awesome. We come here to escape all the noise of the everyday world and relish in the awesome of pop culture. How else are we going to maintain sanity?
Putting 2018 away hasn't been easy. But after our Honorable Mentions, Best of, and Top Fives, I think we can finally move on and give 2019 our full attention. It started yesterday with our first Pull List of the year and will continue on to today where we start to look at the year ahead. Because as fun as 2018 was, 2019 looks to blow it out of the water.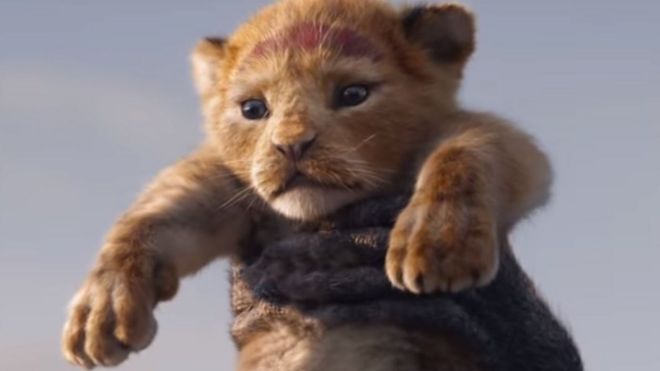 Let's look at the movie line up for starters. Disney is poised to make two billion dollars this year with a bombardment of movies coming our way seemingly every month this year. We've got a live-action Dumbo directed by Tim Burton and Lion King directed by Jon Favreau with an unbelievable cast that includes Donald Glover, Beyonce, Seth Rogen, and John Oliver. Not to mention the return of James Earl Jones as Mufasa which is the gift that keeps on giving… until the stampede that is. Ugh, going to have to relive that again. Shit.
Don't forget there's a live action Aladdin in there too. Oh, and a fourth Toy Story and according to the Adorable Creature, there will be a Frozen 2 with new songs that will haunt your dreams. She is literally singing "Let It Go" in my ear as I type this. Literally.
Disney isn't just content with live action re-makes. Nope. We've got a new Star Wars movie coming in December which sees JJ Abrams return to finish out this new trilogy. I'll be curious to see what JJ does concerning the intense backlash against The Last Jedi. Will he course correct or will he follow in the footsteps of Episode VIII? I'll also be curious to see how fans will react considering since it's become a bit fashionable to hate on Star Wars.
For me, I'm most excited about the Marvel properties that Disney will be releasing this year. We've got Captain Marvel, Marvel's first female lead superhero movie, as a warm up dish right before the big one, Avengers Endgame, drops in April. None of us are emotionally ready for that, but damn it, I'm going to try. Then as a follow up we have Spider-Man Far From Home coming out at the end of the summer. This is a go big or go home MCU year.
Geeklings, that's just what Disney has in store. In a couple of weeks, we have the long-awaited sequel to M Night Shyamalan's Unbreakable, Glass, and my hype levels are high for that. We also have Jordan Peele's second motion picture, Us, and I've been meaning to talk about this because it looks bonkers. I can't stop watching this trailer. Other movies to keep an eye out for Shazam!, Hellboy, Once Upon A Time In Hollywood, John Wick 3, Godzilla King of the Monsters, Detective Pikachu, Hobbs and Shaw, Pet Semetary, and so much more.
If you get a little burnt out from movies you can always turn to television because it's poised to be another big year. We are now only three months away from the conclusion of Game of Thrones. Let that sink in. Game of Thrones will be ending this year welllllll before the book series, and I'm still not entirely ready. Maybe it's I don't really believe it's happening. Game of Thrones. Ending? What's that going to be like? Is everyone just going to die? God, it's going to be glorious.
Also ending this year is USA's Mr. Robot and while that may not hold the same amount of hype as Game of Thrones, I'm still really excited about it. I've spent plenty of time talking about how amazing that show is on this site and I'm curious to see how Sam Esmail brings things together. Going to be incredibly bittersweet saying goodbye to that one.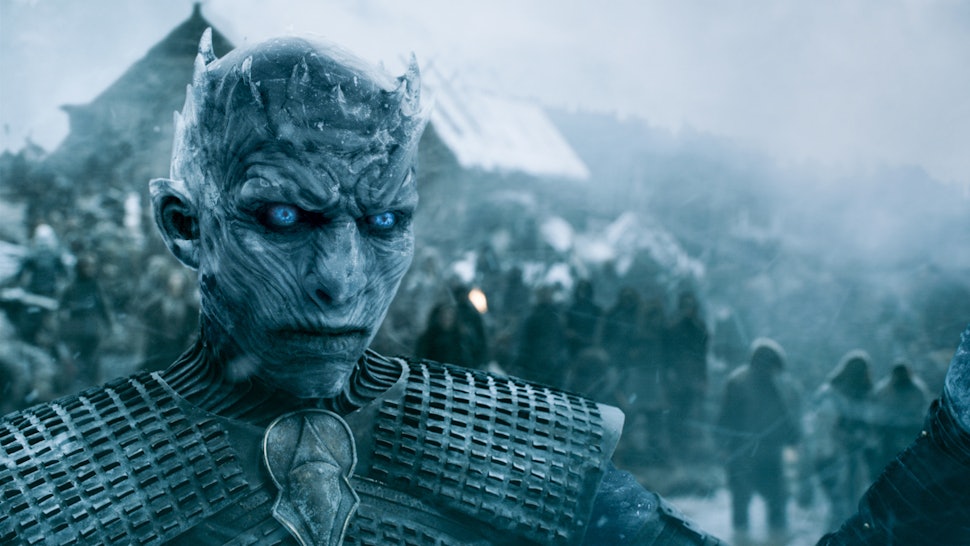 True Detective is set to return this month too… I think it's this month. And we've got Stranger Things coming out July 4th, and while that wait is brutal it's nice to finally have a release date. Other shows to look forward to will be Good Omens, the second seasons of The Chilling Adventures of Sabrina and Killing Eve (which I still need to see), HBO's attempt at The Watchmen, The Punisher, Jessica Jones, Deadly Class, and more. This isn't counting the shows that are going to come out of nowhere and just melt our faces. I love those shows.
Tired of watching things? Why not play them instead. 2019 will finally see the release of Kingdom Hearts 3 (later this month in fact), Mortal Kombat 11, a possible Last of Us 2 (please make this happen), a possible Batman game concerning the Court of Owls, Days Gone, Marvel Ultimate Alliance 3, and more games then I know about.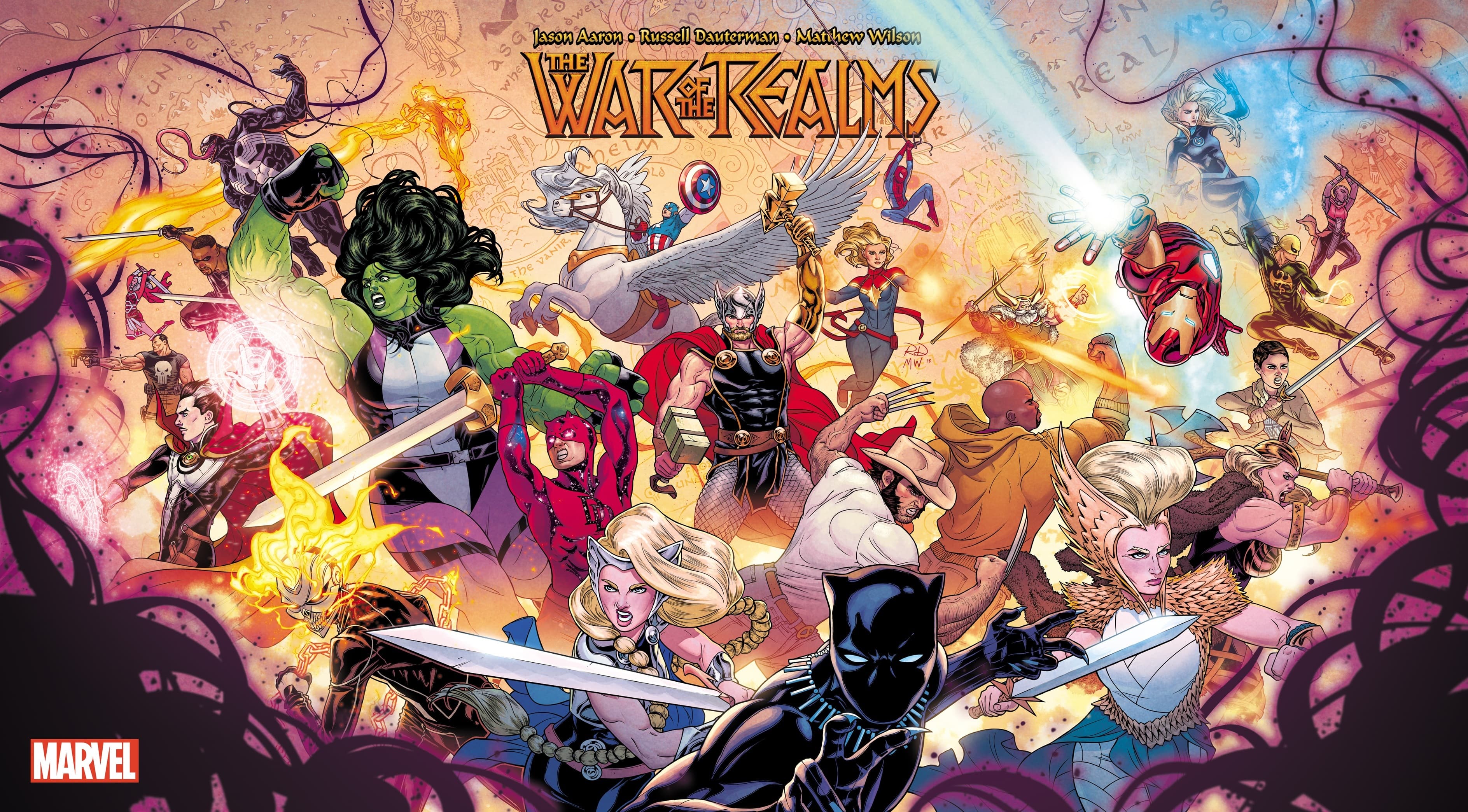 You see what I mean about 2019 being a huge year? I haven't even gotten to comics even though I sort of mentioned them in yesterday's Pull List. Look out for the conclusion of Doomsday Clock, the start of War of the Realms, a new possible Tom King/Mitch Gerads project, tons of new Brian Michael Bendis projects coming out of DC including Young Justice (which is also returning to TV tomorrow), the return of Deadly Class… I'm overwhelmed.
Geeklings, this is just the stuff I can think of that has me the most excited. Just think of all the things I most likely missed. Actually, don't just think about them send them my way. Sound off in the comments with what you're the most excited about in 2019 or throw me a line on Twitter @iamgeek32. Let's start to mentally prep for all the awesome that is ahead of us. And best of all, I Am Geek will be here with you every step of the way!
Bring on the New Year!