Geeklings, 2019 is finally here. It arrived at midnight last night, along with a Stranger Things season three release date (July 4th!), and a brand new door of opportunity and awesomeness awaits us. Buuuuuut before we can head into the bright welcoming lights of 2019, we need to officially say goodbye to 2018. Something that has taken a bit longer than anticipated but it's been a long year. What did you expect?!
If you've been keeping up with the I Am Geek break down of 2018 then you've already seen our Honorable Mentions which means you've also read our Best of… 10-6. That leaves us with only five spots left to fill before we can put this year to bed.
What's going to be number one? What else could possibly fill out this list? It's time to stop dancing around the list and just bring to you the I Am Geek Best of 2018 Top Five! 
5. Daredevil season 3- As messy as the DC Cinematic Universe has been there is one thing us fans can't deny… they will always have the Dark Knight. Granted, that film isn't part of the DCEU but it doesn't negate it from being one of the greatest superhero movies of all time, and while Marvel has dominated the cinematic landscape one can't help but feel that they never truly had an answer to DC's The Dark Knight… until season three of Daredevil came along.
When it comes to the Marvel Netflix shows I've pretty much enjoyed them all. with the exception of Iron Fist, as Marvel tinkered a little bit deeper in some darker, gritter storytelling. No character in the Marvel Universe, outside of maybe Moon Knight, benefits from the darker, grittier storytelling more than Daredevil. The Netflix shows understood that and used season three as an opportunity to bring the show full circle.
I've been saying it since October, so I might as well say it here, Daredevil season three is Marvel's Dark Knight. This is a story about redemption and trust. A story about a man who has lost sight of himself and only sees the hero. A hero that is so obsessed with saving Hells Kitchen that he loses sight of what made him a hero in the first place. A broken man looking to be saved.
Charlie Cox brings his run as Daredevil full circle in a strong performance that pulls together everything from the first two seasons and The Defenders. With incredibly strong performances from Vincent D'Onofrio and Deborah Ann Woll it's hard not to walk away from this third season without a sense of completion. Daredevil is everything Netflix wanted out of these Marvel properties and one of Marvel's strongest.
4. Mister Miracle- Back in 2016 I wrote how Tom King's The Vision series was one of my favorite things of the year.  Fast-forward two years and it should be no surprise that his Mister Miracle series, with artist Mitch Gerads, has made the Best of… list of 2018.
What I love about King's writing is his ability to take these "superheroes" and construct narratives that make them seem human. He did it with the Vision, he's doing it with Batman, and he does it beautifully with Scott Free (Mister Miracle). This is a comic that is deeply rooted in emotion and tells a story that isn't afraid to leave you a crumbled mess on the floor with tears streaming down your face.
King's writing is effortlessly strong as Scott deals with his pursuit of happiness and family while trying to make the right sacrifices for both. Gerads's art is beautiful and easily captures the tone and emotion of the story. The two work beautifully together and are able to construct a comic that transcends any and all of the superhero tropes you may have preconceived.
Mister Miracle is a work of art. This is something that belongs to be taught in literature classes for years to come.
3. Spider-Man- What a year it was to be a Spider-Man fan. Starting with Tom Holland's performance in Infinity War, something that has left me with emotions I still haven't been able to shake, and leading us all the way through to the animation gem that is Spider-Man Into the Spider-Verse. There is little denying that 2018 was the year of Spidey!
I think everything Spider-Man related really kicked off with the release of Insomniac's PS4 exclusive, Spider-Man, which might just be my favorite gaming experience. Like, ever. Ever-ever. Growing up as a kid who aspired to be Spider-Man and who has read comics and watched movies in the hopes of capturing that spirit it was this game that really allowed me to feel what it would be like to swing through New York. A high I've been chasing my entire life.
The game is a tremendous gift that is not only a blast to play but encompasses everything that makes Spider-Man the greatest superhero of them all. Plus, the amount of suits you can wear in this game is enough to make any Spidey fan feel overwhelmed. And that story…
Following up the success of the game is Sony's Into the Spider-Verse which introduced the world to Miles Morales and a plethora of other Spider-People. For starters, Spider-Verse is the closest superhero film that feels like actually reading a comic book. On top of that, there is a great deal of heart, humor, and emotion coursing through the movie as each Spider-Man is given a moment to shine, but none brighter than Miles. Into the Spider-Verse takes everything we know and love about Spider-Man and introduces it to a new audience with new characters that are refreshing, exciting, and slightly familiar. Hopefully leading to new comic readers.
If you are fan of Spider-Man than 2018 was the year for you!
2. BoJack Horseman season 5- When push comes to shove I think Stranger Things is my favorite thing on Netflix but BoJack Horseman is the networks best. Yes, a cartoon about a talking horse is the best show on the entire streaming service. This is not the first time that BoJack has made the I Am Geek Best of… list and it probably won't be the last.
What makes BoJack so tremendous is how unafraid it is to be brutally, soul-crushingly honest. Not once throughout the shows five seasons has this show taken the easy way out and often at the expense of the characters… largely BoJack himself. BoJack Horseman has this ability to tell strong personal stories with heavy emotional ramifications that leave you reeling for days or weeks afterward.
If you've been watching since the start than season five of BoJack delivers on so many different levels. It's interesting, I've been watching this show for five years now and I still have a tough time describing it. Everything you need to know about BoJack Horseman can be found in "Free Churro". That's everything about this show in a nutshell. From the crippling emotional beats to the brilliant performance by Will Arnett, "Free Churro" and season five are the shows best.
BoJack needs to be added to your To Watch List but brace yourselves… once you're invested it's hard to shake.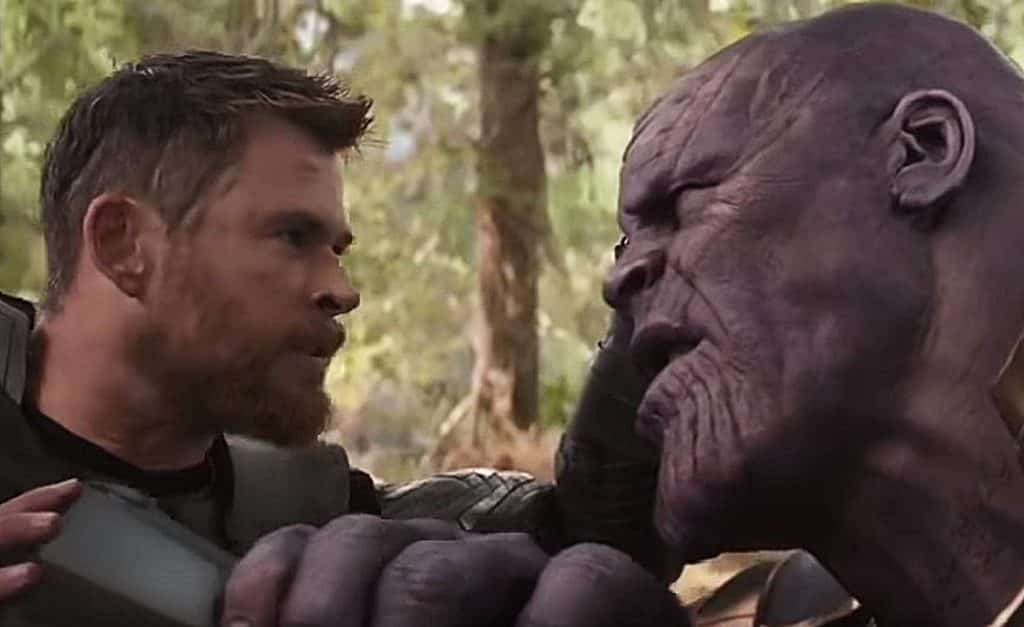 1. Avengers Infinity War- I'm not entirely sure what else I can say about Infinity War at this point. The fact that Marvel was able to deliver on their promise is astonishing. Infinity War is the superhero movie that eclipses all other superheroes. Funnier than you would expect. More feels than you thought you could feel. And every second of it a blast. Every time I watch it, and it's been a few times now, I have this childlike electricity that makes me giddy inside. And that's despite knowing the ending.
Sure, I can wax poetic about what makes Infinity War the best of 2018 but I've done that plenty of times. Instead, I'm just going to let it stand on its own. If you've seen it then you know why. Infinity War was an experience and everything I've ever wanted out of a comic book movie. A celebration of ten years of films and a promise of what's to come. It was the best 2018 had to offer.
There you have it Geeklings, the I Am Geek Best of 2018 list is finally complete. What did you think? Does my list match with yours? What were the differences? What made your best of list? Sound off in the comments or if you'd like to talk 2018 further you can find me on Twitter @iamgeek32. See everyone tomorrow as we officially kick start 2019 here at I Am Geek and I've got a feeling it's going to be a huge year! Hold on to your butts!