Geeklings, a happy Monday to you all! Before we get started on today's brand new Week In Geek, I just wanted to give you a heads up that there might be some changes in the writing schedule as soon as this week. I started a new job today (yay me!) that has a bit of a further commute which kind of eats into my after work writing time. It's a bummer but it's not the end of the world. I'm currently writing Legion reviews for Fan Fest on Tuesdays and I'm not entirely sure if I'll have time to bang out two columns after work like I used to. Needless to say, Tuesday night might turn into a down night here at I Am Geek while Legion finishes out its final season. I think we've got something like six weeks left. This is all hypothetical though, and I won't know for sure until tomorrow post work. So if you don't see any new content tomorrow you know what happened.
Outside of that, how is everyone doing? It's Monday on one of the best weeks of the year. Why is it one of the best weeks of the year? Oh, you didn't know? Well, you better caaaaaaaallllllll somebodddddddddy. Sorry, attitude era wrestling flashback. Why don't I just tell you why this week is ten pounds of awesome in a five-pound bag.
San Diego Comic-Con- That's right, it's here. The event of the summer and boy is this one poised to be massive. Every summer all the biggest news comes out of San Diego this time of year as we get new trailers, new project announcements, news of things we didn't even know were in development, things we hoped were in development, and just a slew of awesome to hype us up for the next year. After taking a couple of years off Marvel is returning to Hall H this year and one would have to believe that this will include the announcement of films for Phase 4 of the MCU. Wouldn't it be something if they not only announced a Fantastic Four movie but a cast as well? There will be no DC presence this year as the DCEU is looking to find some footing once again. And if rumors about Birds of Prey are even remotely true then I wouldn't hold much hope. Outside of Marvel, you have Tom King and Mitch Gerads announcing their next comic adventure (the follow up to the beyond stellar Mister Miracle. The Good Place will be front and center prepping us for its final season (please, please, please give us a trailer). I've heard that Westworld will have a presence as will Game of Thrones, which will be super interesting to see the showrunners face a crowd of fans for the first time since the series finale. Adult Swim is bringing Rick and Morty to town so chances are we'll get our first look at the upcoming fourth season. Not to mention the Russo Brothers panel where they could possibly, hopefully, be announcing the Community movie. And if that's the case any explosions reported on the east coast will be me dying from excitement. I am all types of pumped for this weekend and fully expect I Am Geek to be here to break news either here or on our Facebook page. It's going to be a fun few days!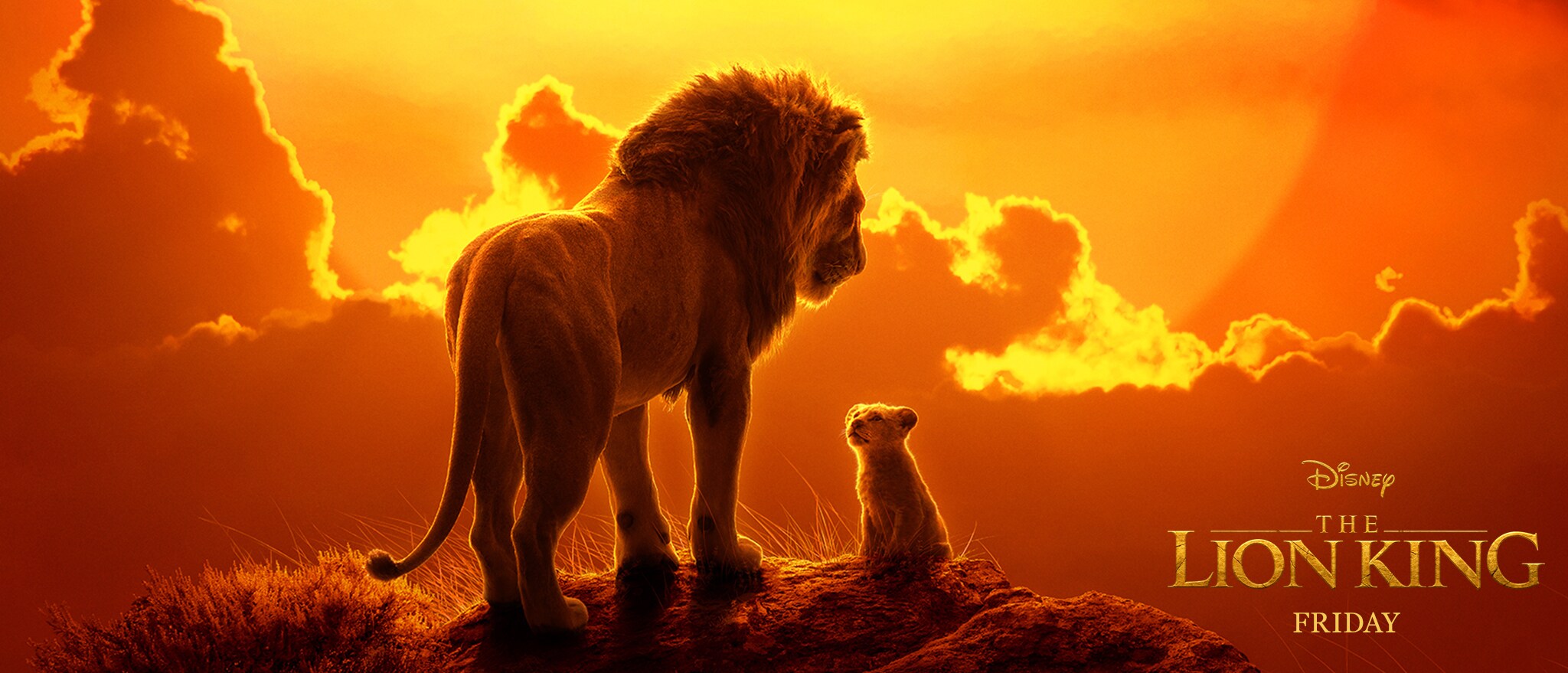 The Lion King- Disney seems to be all in on these live-action remakes and I'm kind of in the middle of the fence. It was cool to see a movie like The Jungle Book get the treatment because I wasn't that emotionally attached to the source material. But once Disney started messing with Aladdin and Beauty and the Beast I became a bit more skeptical. Not everything needs a live action adaptation. Hell, Beauty and the Beast was the first animated film to get nominated for Best Picture. How are you going to top that Emma Watson?! Same goes for Will Smith as the Genie. Not saying he's a bad choice but one of the largest aspects of Robin William's legacy was that role, do we really need someone else trying to pull it off? But what do I know? Disney owns the free world and can do what they want.
With that being said though, this Friday the live-action adaptation of The Lion King arrives and I'm all types of psyched. I know, it seems a bit hypocritical buuuuuut guys come on, it's The Lion King. This is Hamlet with lions! Plus, look at this cast. Donald Glover? Okay! Seth Rogen? Yep! John Oliver? I dig it! Beyonce? Keep it coming! James Earl Jones? Shut up! And the list goes on and on. With John Favreau at the helm, how could this go wrong? I'm honestly not looking for any big changes to the story. I just want to see how they play it off live-action style. And to have these songs stuck in my head again. Like, I've been singing Scar's song the entire time I've typed this and it's been super distracting but also kind of awesome.
Prime Day- Ready your wallets because today is Amazon Prime Day! It's that wonderful day of the year where Amazon drops a ton of prices on items that have been sitting in your wishlists collecting dust in the hopes that you'll throw money you don't have at them. Prime Day is great to get a bunch of things you've been holding off on. Like any Funko figures or books or Apple products or sneakers or anything else that's awesome on the Amazon. You've still got time to spend your hard-earned adult dollars so once you finish up here maybe get your shop on.
There you have it Geeklings, all the best of the best to get excited about this week. What are you looking forward to the most this week? Is it SDCC? The Lion King? Something I didn't even mention like Batman #75? Be sure to sound off in the comments or if you'd like to take this discussion elsewhere you can find me on Twitter @iamgeek32. Hopefully, see you guys tomorrow but if not I'll be back Wednesday with a brand new edition of the Pull List. Until then…