Geeklings, the weekend is here and the weather is fantastic. The sun is out, there's a slight breeze in the air, and I feel like the summer has arrived. What better way to be celebrating that then being outside with your favorite people? But what happens when the sun goes down and the temperature drops? Well, I'm glad you asked because that's usually the time you go inside and try and find something to watch. There's nothing worse than sitting in front of your television trying to figure out what to watch though. It's the worst. Good thing I Am Geek is here with a few suggestions for your weekend viewings. Here are a few shows and movies you should be watching once the sun dips in the west. Unless you're in your early twenties… I suspect you weirdos are at da club.
Black Mirror season 5- If you're looking to be emotionally crippled then I've got just the thing for you! A new season of Black Mirror arrived on Wednesday and with it a bunch of new tales that are sure to leave you wanting to vomit your sadness in the nearest trashcan or toilet. Honestly, whatever's closest really. This latest season sees Anthony Mackie and Miley Cyrus make appearances, and from what I've heard, Cyrus's episode is a can't miss. Prepare your emotions.
The Handmaid's Tale season 3- Also arriving this Wednesday was the newest season of the Handmaid's Tale. If you can't get enough of the bleak political climate that we live in right now then turn your attention to this Hulu series. Good art is supposed to reflect society and sometimes that's the craziest aspect of this show. Is it really that far off?
X-Men Dark Phoenix- I mean, it's out in theaters which very much makes it a thing that you could watch. I have my doubts about it but I'm not here to tell you not to watch it. That would contradict the name of this column.
Chernobyl- If you're looking for finely acted, horrifying true-life stories, then HBO's Chernobyl is your ticket. Started this last night and man… this is some heavy stuff. Brilliantly written, acted, and directed, everyone is talking about this show for a reason. Although, I'm not sure I agree with the increase in tourism for the city. I'm not kidding, this is something that is really happening. Outside of poor vacation spots, this is five episodes of a mini-series that is sure to win a ton of Emmys real soon.
Stranger Things Re-Watch- If you follow me on Twitter then you'll see that I just finished my latest Stranger Things re-watch and the truth is, I'm already planning a second season re-re-watch before season three drops in less then a month! There's no better time than the present to get caught up on all things Hawkins.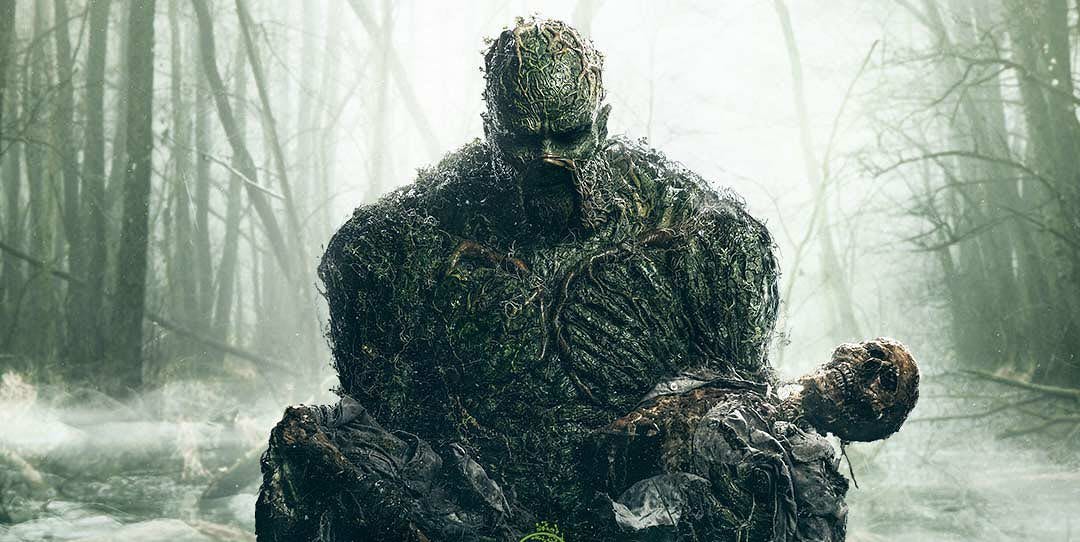 Swamp Thing- Yes, it just got canceled. Yes, I'll have some thoughts on this possibly tomorrow. But if you've got nothing to watch why not throw it on? It's not bad. Like at all. The DC Universe has spun some pretty unique live-action superhero content, and Swamp Thing falls right in line with that.
Always Be My Maybe- Rom-Coms are making a strong come back and a large part of that is because Netflix is pushing them out in rapid succession. This one looks to be pretty solid with a cast that includes Ali Wong and Randall Park (Jim Halpert to us Office fans). But the real deal maker here is Keanu Reeves and the awesomeness he brings.
Good Omens- Nothing better then a demon and angel getting together to try and find the anti-christ and prevent the end of the world. Especially when those demons and angels are played by David Tennant and Michael Sheen.
I think this should hold you guys over for the weekend. At least, I hope it will. If these don't work for you then I'm all ears for your suggestions. Feel free to tell us what you're watching in the comments or throw us a line over on Twitter @iamgeek32. Now, get out there and enjoy the sun while you can!