There is nothing quite like the experience of a Quentin Tarantino movie. Each time I view one whether it's for the first time or viewing fifty-seven it always feels like Christmas morning. There's this sense of wonderment and excitement that you're seeing something wholly unique with a voice that's not only too strong to ignore but seems like it's speaking directly to you. Films by Quentin Tarantino are like conversations with the man himself. The strength of any Tarantino movie is the storytelling and the man's ability to craft a narrative that not only draws you in but is unlike anything you've ever seen before. Pulp Fiction changed the structure of cinema and opened doors to a wave of Tarantino copy cats. People who wanted to write the snappy dialogue with the non-linear story structure but lacked the poetry of it all. And when push comes to shove, that's kind of what Tarantino is. He's a poet. Each scene is a new stanza, a new beat reaching deeper inside of you and asking questions that you may not want to answer or didn't know you could answer. Like every good storyteller, Quentin Tarantino gets intimate with his audience in ways that hadn't been done before. He's a complete game-changer who has spent three decades wowing audiences with his stories. With his voice.
But what is it about a Tarantino film that makes it a Tarantino film? It's not just the story, Once Upon A Time In Hollywood proves that. This is a film that essentially has no story. This is a day in the life of three characters who are very much in three different areas of life. One on the decline. One on the rise. And the other possibly sitting neutral. Once Upon A Time… uses the Manson Murders as the backdrop but for two hours there's no true story here. So, what makes the movie drive? How can you have a movie without a story? For Tarantino, it's the million little things that comprise his films that make them such a force. It's the awe of the subtle shared universe he's created. Whether it's Red Apple cigarettes or Big Kahuna Burger or a shared name. There are a million little threads connecting us to the larger Tarantino universe. To the average viewer, these don't mean anything but when you see The Bride walk past a billboard for Red Apple cigarettes there's that quick gasp as you understand that this is the same universe as Pulp Fiction. Much like Stephen King, Quentin Tarantino has been building a shared universe way before Marvel wrote the new blueprint.
Movies have to be more than just easter eggs though and Tarantino understands this. He gives us such rich characters that in the cases like Once Upon A Time…, where the story is a bit light, we're heavily invested because his characters jump off the screen. With these characters come some of the snappiest/crips dialogue in all of movies. Again, this feeds into the poetic nature of Tarantino. You know when you're watching one of his movies because characters in other films just don't speak like this. They can't. There is only one Quentin Tarantino and imitation is the biggest form of flattery. Look at Rob Zombie's Halloween, a movie I enjoy for the most part. But Zombie tries to write a scene with a family fighting in the vein of Tarantino and just can't keep up. Curse words aren't the anchor and just because you throw a lot of f-bombs out doesn't mean you're writing something "cool". Curse words are used as punctuation to drive home what is being said. Tarantino's dialogue has not only shaped movies but everyday life as well. I can't tell you how many times I've said things like "I'm hungry, let's get a taco", "be cool", or "that's a bingo". The man creates phrases that become a part of our everyday lexicon.
But perhaps the key to any Quentin Tarantino movie is the soundtrack. The ability to pick the perfect song to sync up with the perfect scene or character moment. A song so well-orchestrated within the film that when you hear that song from then on all you can do is associate that particular part of the movie. Tarantino does this film after film after film, and it easily becomes one of my favorite aspects of his movies. New Tarantino movie day means new Tarantino soundtrack day, and I don't know which is more exciting. Of course, I won't listen to the soundtrack until after I've seen the movie. I don't want to picture the songs in my head until I have the picture of the movie first. Kind of the opposite of reading a book. These soundtracks and the films are supposed to go hand in hand, and listening to the soundtrack first is almost like cheating on the movie.
With nine films under his belt, and the seemingly promise that there is only one more coming, it seems that this phase of Tarantino's career is coming to an end. I for one can't wait to see what comes next. I'll be perfectly happy reading Quentin Tarantino novels for the rest of my days, but if this is the case, what happens to the soundtracks? I've been reading books for a long time and I can't say I can ever remember a book coming with a soundtrack. It's a novel idea honestly, uncharted territory, but also not very likely. I can think of hundreds of books that use songs as backdrops to the story and while it's fun to make playlists of songs in books, it's never the same. All that means that there's at least one Quentin Tarantino soundtrack left for our ears. Just the one. Which begs the question, out of the nine released soundtracks… which one is currently the best? Which soundtrack is ear candy for your lobes?
Lucky for you I Am Geek is here to breaks this baby down. Naturally, this is personal preference and I suspect much, much debate but I stand by my choices. I don't think the man has made a bad soundtrack yet, but there are ones that shine above the others. Without further ado, here is the I Am Geek Top Five Quentin Tarantino Soundtracks. Ramblers, let's get rambling…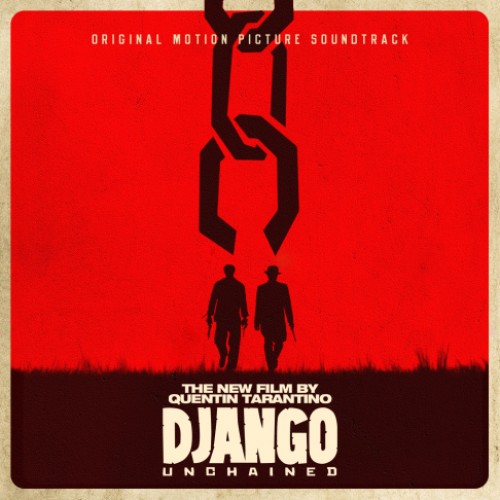 Django Unchained- Django is a really interesting soundtrack for a Western. By all sense and purposes, this should be the soundtrack that Tarantino focuses mostly on different Ennio Morricone score pieces and other themes from spaghetti westerns. Instead, he gives this strange hybrid of Morricone, Western elements, and R&B and hip-hop that fit perfectly within the Django universe. This isn't your typical Western, this is a Tarantino Western. There are some serious Kill Bill vibes here but I guess you can say that about a lot of revenge narratives. The soundtrack perfectly captures the flow of the movie from Django gaining his freedom and learning to be a bounty hunter to being reunited with his wife all the way to the final shootout. Out of all his soundtracks, this feels the most modern while also being perfectly Tarantino.
Stand Out Tracks- "Unchained (The Payback/Untouchable)" James Brown & 2Pac – "Who Did That To You" John Legend – "Freedom" Anthony Hamilton & Elayna Boynton
Kill Bill Vol. 1- Right off the bat let's ignore the last four tracks that are essentially sound effects. I never really understood why those were included but they somehow make complete sense. This soundtrack is Tarantino's tribute to the Japanese kung-fu revenge epics he fell in love with and every song that appears on this soundtrack is instantly associated with the scene that it accompanies in the film. Out of all of Tarantino's soundtracks, this one might be the most unorthodox but out of the unorthodox lays the beauty. It can go from providing the greatest slow-motion walk song of all time to a deep emotional cut. Out of all his movies, I think the Kill Bill soundtrack might be the one that I not only have listened to the most but is most closely paired with the film thus making for a more enhanced listening experience.
Stand Out Tracks- "Bang Bang (My Baby Shot Me Down)" Nancy Sinatra – "Battle Without Honor Or Humanity" Hotel – "Don't Let Me Be Misunderstood" Santa Esmeralda – "The Grand Duel" Luis Bacalov – "The Lonely Shepherd" Zamfir
3. Pulp Fiction- I know, I know, some of you might think that this is sacrilegious, and maybe it is. And while my love for Pulp Fiction is very well documented, and will be again very soon, and while I know that the soundtrack to Pulp Fiction is considered one of the greatest movie soundtracks of all time, I can't help but feel it's not the best Quentin Tarantino soundtrack. In no way am I trying to negate the beauty of the Pulp Fiction soundtrack. It's a mix of trippy surfer themes with classic soul with a dash of grunge. No one listens to "Jungle Boogie" without thinking of a royal with cheese. I have a tough time not seeing the back of Ving Rhames head whenever "Let's Stay Together" plays. There's no denying the iconic nature of this movie and its soundtrack. They go hand in hand, but I like to believe that with each film Tarantino has evolved and since Pulp Fiction not only has his films evolved but so have his soundtracks.
Stand Out Tracks- "Misirlou" Dick Dale & His Del-Tones – "You Never Can Tell" Chuck Berry – "Flowers On the Wall" The Statler Brothers – "Girl, You'll Be A Woman Soon" Urge Overkill
2. Reservoir Dogs- While I find that Reservior Dogs might be the one Tarantino movie I need to be in a specific mood for before watching, the soundtrack, on the other hand, can go on at any moment of any day. This is one of the soundtracks that has aged tremendously and the weaving of Steven Wright introducing songs helps add that classic element to it. Not only does that touch make you feel like you're immersed in the film itself but makes the listening feel kind of personal. Almost as if you're a character within this universe. I've been to countless bars where either the djay or the jukebox plays "Stuck In the Middle With You" and every. Single. Time. I think of Marvin getting his ear chopped off. That's the power of music and film being synced together and no one, no one, does it better than Quentin Tarantino. And be honest with yourselves, who among you have not tried to recreate that slow-motion walk that jump-starts the film? Outside of Kill Bill, this might be the most worthy slow-motion walking music ever devised.
Stand Out Tracks- "Little Green Bag" George Baker Selection – "I Gotcha" Joe Tex – "Stuck In the Middle With You" Stealers Wheel – "Coconut" Harry Nilsson
1. Death Proof– I know this might seem like an oddball choice, but I stand by it. Out of all of Tarantino's soundtracks, this is the one I listen to the most. It's magnificent. The Death Proof soundtrack is the perfect blending of songs that not only highlight the film but may have all come off of Tarantino's own personal jukebox (featured in the film). Thus making the experience way better.  It's sort of funny that what some people would consider his least successful film has his best soundtrack, but I don't see Death Proof as a failure. Once you separate it from the entire Grindhouse experience you see that this movie is quite good. As is the music selection. Because of the inclusion of the jukebox, this might be his most musically aware film, and the soundtrack certainly benefits from that. From start to finish this is Quentin Tarantino's strongest soundtrack and the one I constantly keep coming back to.
Stand Out Tracks- "Baby It's You" Smith – "Staggolee" Pacific Gas & Electric – "Down In Mexico" The Coasters – "Hold Tight!" Beaky, Mick, Tich, Dave Dee & Dozy – "Chick Habit" April March
There you have it Geeklings. the I Am Geek Top Five Quentin Tarantino Soundtracks. Now with all great lists, I've left a bit of room for debate. Don't be shy. Leave your top five list in the comments or be sure to throw yours truly a line over on Twitter @iamgeek32. This entire weekend will be dedicated to Quentin Tarantino and we'll see you back tomorrow… possibly with another list? In the meantime, I'm hungry, let's get a taco.