Happy Monday, Geeklings! That means it's a brand new week and a brand new week means a brand new Week In Geek something that hasn't happened in quite some time. It's hard to believe that for the last three weeks we lived in a world where there was no Week In Geek. Like, where did you guys go to learn about all the awesome that was ahead of you? If you tell me another site I'm going to jump out a window. I can't entertain the thought of you guys slumming it with some other random geek site. Ugh, now it's all I can think about. I feel gross…
Let's push my feelings of jealousy aside and let's start to breakdown the week because there are a number of things I want to talk about. Things that you need in your life immediately so you can come back and say, "Hey Kevin, you know what? You were right." Hopefully, I will have gotten over your betrayal by then so we can really share the moment.
Kicking off the week we have…
Frozen 2- Say what you will about Disney/Pixar movies, they're usually ridiculously successful and never rush putting out a sequel. Think about it, the first Frozen came out six years ago. Six, and with its popularity, you would think it came out yesterday. We have all been asked to either build a snowman or to let it go, and somehow have not gone insane. I think it's a testament to who we've become as people. Anyway, Frozen 2 comes out this Friday and things look kind of dark, kind of epic, and all types of awesome. I was working two jobs with crazy hours when the first Frozen came out and was kind of living in this nexus where I was partly delusional and super tired, so I don't remember much of it. Luckily Disney+ and my niece can get me refreshed before we see the movie on Friday. I'm excited for this one. The cast is superb. You know the music is going to be around for-ev-er and the film really looks like a step forward for Disney animation. In terms of tackling some darker more adult content. I'm all for the advancement and very much looking forward to seeing Elsa and Anna again.
Rami Malek- Sunday has easily become my favorite television day of the week. I kick things off with HBO's Watchmen (which I'm becoming obsessed with), follow up with Mr. Robot on USA, and end it with a brand new episode of Rick and Morty. You really can't get a better tv lineup than that during the week. With that being said, I wanted to take a minute to focus on Rami Malek and his acting. Last night's episode of Mr. Robot was not only dazzling in the way the entire episode is filmed like a stage production but breathtaking in Malek's performance. I have long been a champion of Rami Malek's performance of Elliot Alderson way before you all got hypnotized by his awesome in Bohemian Rhapsody. In "Proxy Authentication Required", Malek shows the reason why he's won both an Emmy and an Oscar. His performance is breathtaking in its vulnerability and intensity. It's heartbreaking. It's mesmerizing and haunting. This is a man who fully immerses himself in this character and the range of emotions that are displayed are some of his finest actings. If this doesn't garner him another Emmy nomination then why do we even have awards? If you're looking for some insanely good acting then you might want to focus over here because Rami Malek just gave an all-time performance.
Baby Yoda- Disney+ isn't even a week old but it has already given us so much. Like The Mandalorian, the Star Wars television series we've been waiting our whole lives for. Unless you're like ten in which case you're just spoiled. With The Mandalorian though we've also been given a treat. Something that could possibly unite the Star Wars fandom and possibly start some long-needed healing. Of course, I'm talking about… Baby Yoda.  Granted, it has yet to be proven if this is Yoda or not (#possibletimetravel #questionmark) or even his relative, but the adorableness of this creature cannot be denied. I will die, kill, or maim for Baby Yoda. Disney+ is a sure-fire success but I will love it forever for bringing this creature into my life. I want all things Baby Yoda. Funko pops. Blankets. Ugly Christmas sweaters. T-shirts. Memes. Pump them all into my veins and let me float above the heavens in a state of blissfulness that planet earth couldn't possibly contain.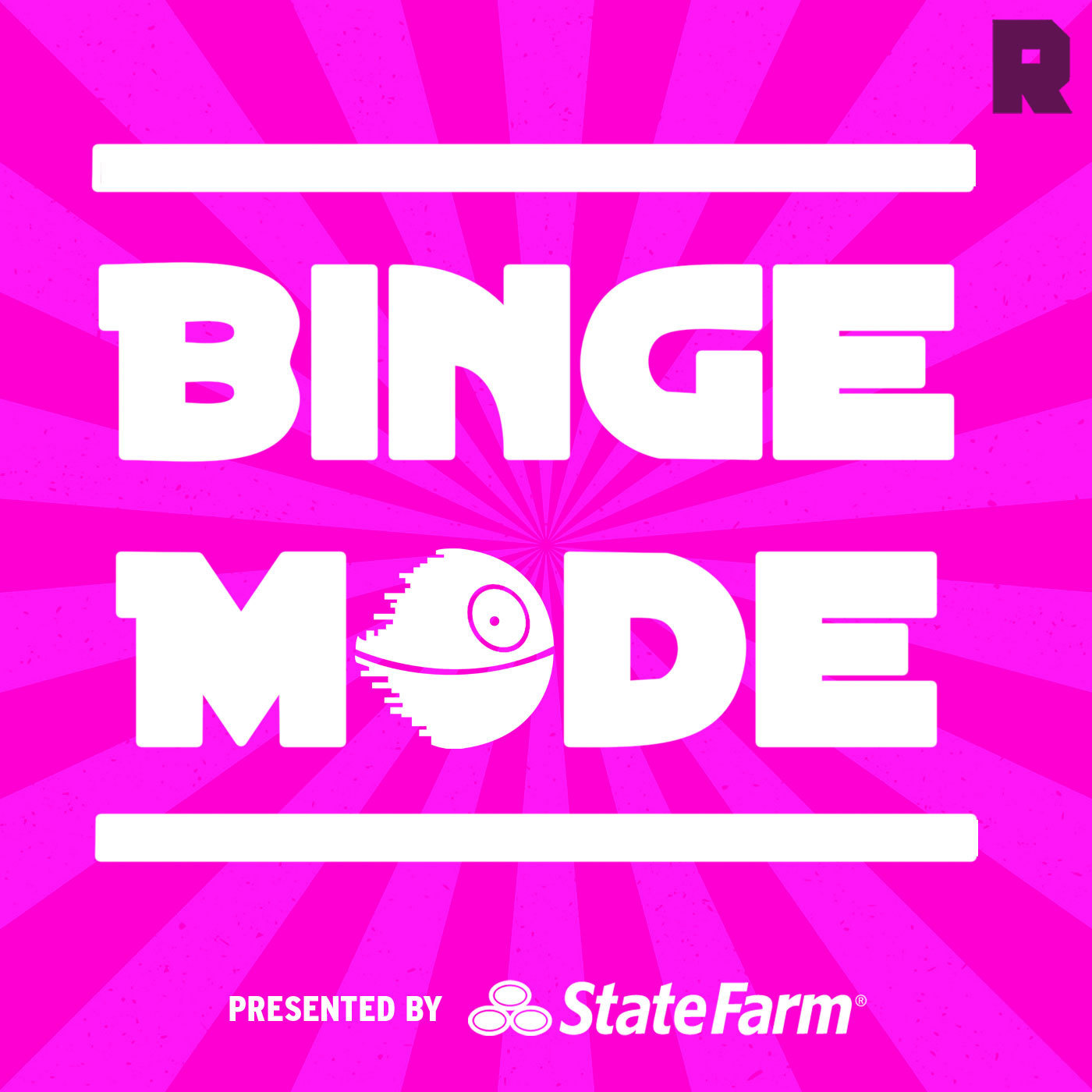 Binge Mode- And speaking of Star Wars, allow me to point you in the direction of my current favorite podcast, Binge Mode. You can find Binge Mode on The Ringer podcast network and it is everything you could possibly want out of a Star Wars podcast.  A massively deep dive into all the movies and spinoffs. Character exploration. Mailbags. A dense exploration that is oftentimes funny, always informative, and highly enjoyable. The passion from hosts Mallory Rubin and Jason Concepcion are infectious with their enthusiasm and the perfect way to start your morning or nightly commute. Tremendous work.
There you have it Geeklings, all the awesome to throw your attention at this week. As always, if you feel like there's something special you would like to add to your own personal Week In Geek be sure to throw us a line in the comments or hit me up on the Twitter @iamgeek32. See you all tomorrow with brand new content as we get things steamrolling toward the end of the year goodness! Be excited, I know I am.