Geeklings, you have no idea how happy I am to be back here. Man, last week was a week. I like to believe that my immune system is all types of tough. No, seriously. Earlier in the year, it seemed like the Adorable Creature had the plague for like a month and a half and my immune system stood tall. I didn't get anything. Barely a cough. It was a proud moment for me as I watched my immune system stand tall over the onslaught of germs that were being produced in the Fortress of Nerditude. Now fast-forward to last Monday and the whole thing came crumbling down.
Seriously, it's been a long time since I've been that sick. I've had colds and maybe some slight fevers here and there but last week I was totally out of commission. Fever in the 101 neighborhood, a body that didn't want to move, the works. I had a number of columns for last week, that will now get moved to this week, but my thoughts and fingers couldn't line things up. I was able to bang out a new edition of the Pull List but it seriously took me two hours to write as my brain could not focus. It was tough.
Needless to say, today is the first day in like a week that I feel even remotely human. I'm not a hundred percent but I'm on the mend and that's all that I can ask for. I mean, I have enough energy to sit in front of my laptop and chat with you fine folks so that's a win right there. Speaking of talking with you guys, what do you say we break down a brand new Week In Geek?! Feels like it's been awhile.
1. Spider-Man PS4- I just finished playing God of War, one of the benefits of being stricken with the plague, and while I'm still recovering from the awe of the game, I am now alllllll types of ready for Playstation's exclusive Spider-Man. Like, seriously, all ready. I don't know how we live in a world where we haven't had a really good Spider-Man game yet but here we are in 2018 on the cusp on the very first. Everything we've seen thus far gives the impression that this game is going to be bananas, review embargos lift tomorrow morning, and give the impression that the game will play a bit like the Batman Arkham series. All I know is that it's an open world Spider-Man game that has Miles Morales (in some capacity), twenty hours of gameplay, and a ton of DLC's coming out in the coming months. Yeah, I've been waiting all my life for this game and with God of War done it's time to sink my teeth into a new adventure.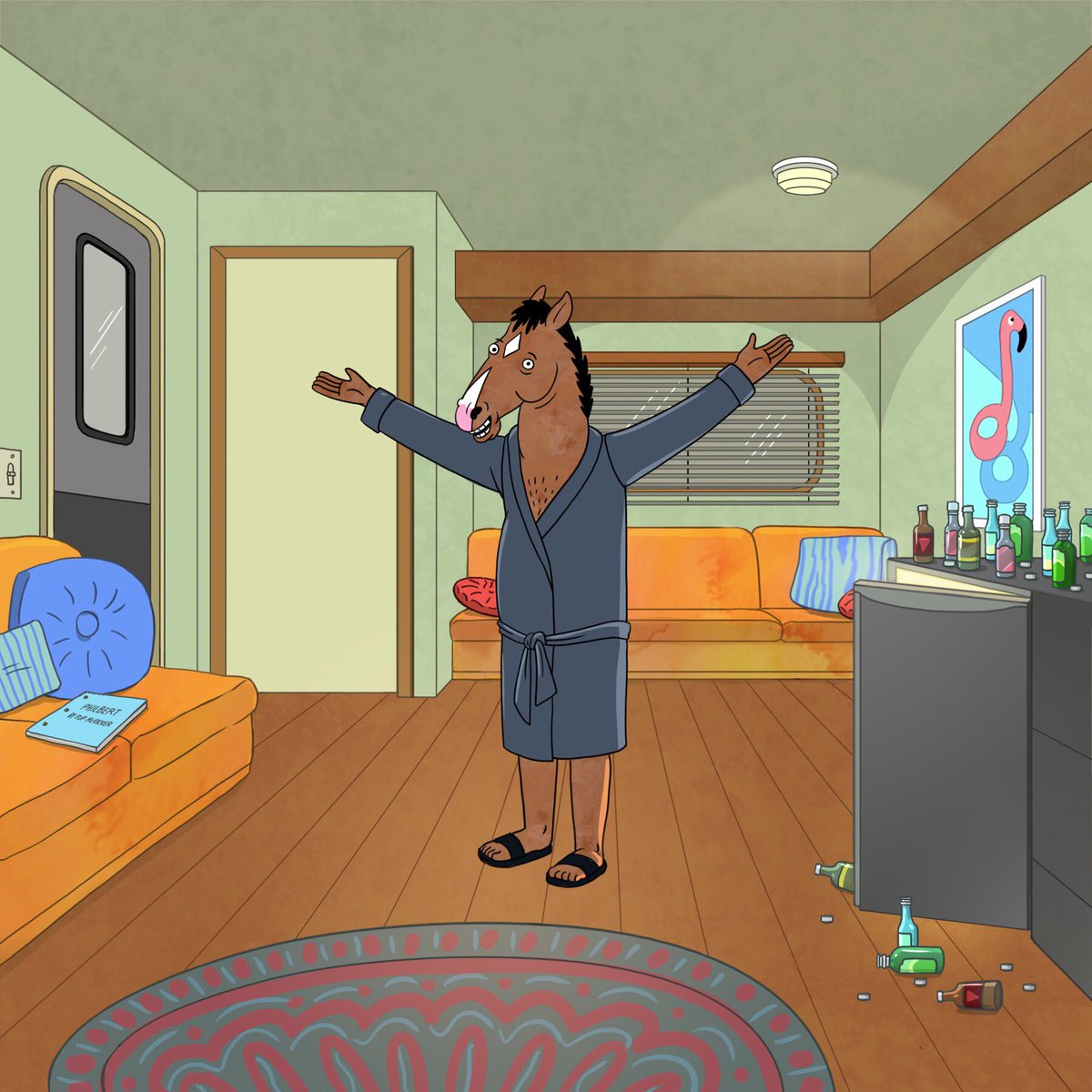 2. BoJack Horseman season 5 trailer- We're a couple of weeks away from one of, if not the, best shows on Netflix and we still have yet to see a trailer. Nothing. The BoJack Twitter feed was promising a trailer for today but instead trolled fans with a picture of BoJack in his new trailer. A clever move but still, I'm dying to see what's in store for these characters next. New rumor is that the trailer will come out tomorrow (thank youuuu) and I guess I can live with that. Like I have a choice. If you haven't gotten on the BoJack bandwagon yet then (1) why not?!?! and (2) it's not too late. Start binging now. You wouldn't think that a show about a cartoon horse would be able to tackle questions of depression, death, alcoholism, and friendship as well as it does but you would be wrong. BoJack Horseman, a dark comedy, doesn't shy away from the big topics and each season has ended with me feeling both introspective and wanting more. Only two more weeks away.
3. American Vandal season 2- I absolutely loved the first season of Netflix's true crime parody American Vandal. It's a quick binge that was way more addicting then it had any right to be and had the Adorable Creature and I actually trying to map out who the culprit was. With season two only a couple of weeks away, dropping the same day as BoJack Horseman which puzzles me, we find ourselves with a new crime to solve. A real… crappy crime as a matter of fact. It looks like I'll be binge-watching this in-between episode of BoJack for counterbalance.
4. NFL Season- It's one of my favorite times of the year, the start of football season! Coming off the extreme awful that was last year's New York Giants season things can't go anywhere but up. Seriously, I'm sort of convinced that the team could win zero games and it'll still be better than last year… I think. Maybe? I don't want to have to find out. Anyway, optimism is high, the season is nigh, and I've got one out of two fantasy teams drafted. Here's to a most excellent football season for whatever teams you root for but a better season for my Giants. I want you guys to be happy but you know… I had to live through last season.
There you have it Geeklings, all the best things to get excited about this week. What's on your list? Sound off in the comments or you can find me on the Twitter @iamgeek32 and let me know. Here's to a better week with zero illnesses for anyone!