I Am Geek has been operating for about three and a half years now. We've published over seven hundred columns… seven. Hundred. We have tried to cover the gambit of pop culture awesomeness, and I can honestly say that this last month and a half might have been some of the most fun I've had with this site. Avengers Endgame and the final season of Game of Thrones lent itself to some terrific content possibilities and you guys just ate it up. Our readership was up dramatically each week and columns were reaching a ton of eyeholes, and I just want to take a minute and thank you, guys! This last month and a half have been a whirlwind filled with a number of different fictional related emotions. I'm still processing the fact that it's over. Both Endgame and Game of Thrones have concluded and I now have to pick myself up and make sense of life. I kind of feel like Bilbo coming home after The Hobbit. How do you possibly follow that up?!
I'll tell you how, by throwing ourselves into the next big thing! Stranger Things is only a little more than a month away and I can already feel my gears shifting towards that hype train. I really would like to re-watch both seasons before the 4th of July. I probably don't really need to watch season one again considering I've re-watched it so many times its borderline show abuse, but season two has only graced my eyeholes once and that's not acceptable. In fact, that first week of July will see the release of Spider-Man Far From Home and Stranger Things season three so prepare yourself for another epic week. Now that's exciting!
There is still plenty of MCU and Game of Thrones content to be coming here at I Am Geek. A new MCU movie ranking will be coming post Far From Home and I've been dying to discuss the idea of a multiverse with you guys. I'm not nearly done with Game of Thrones either which means expect a bunch of content over the next couple of weeks while I decompress and theorize on that ending. In the meantime, I'm ready to throw some energy into the Week In Geek. I'm not going to lie, I know this column took a bit of a hit over the last month because it seemed that the only things that truly mattered were Game of Thrones and Endgame and I stand by that. They kind of were the only things that did matter. Last week though was a new kind of dismissive. I was tired and worn out and couldn't focus on putting actual thoughts together so I threw some pictures in a post and said "here". Oddly enough, more of you read that Week In Geek then you usually do. Maybe that's saying something…
Anyway, in order to get back into the swing of things how about we celebrate with a good ole fashion, kickass, Week In Geek column to get you hyped for all the other awesome that is just waiting to be discovered. Starting with…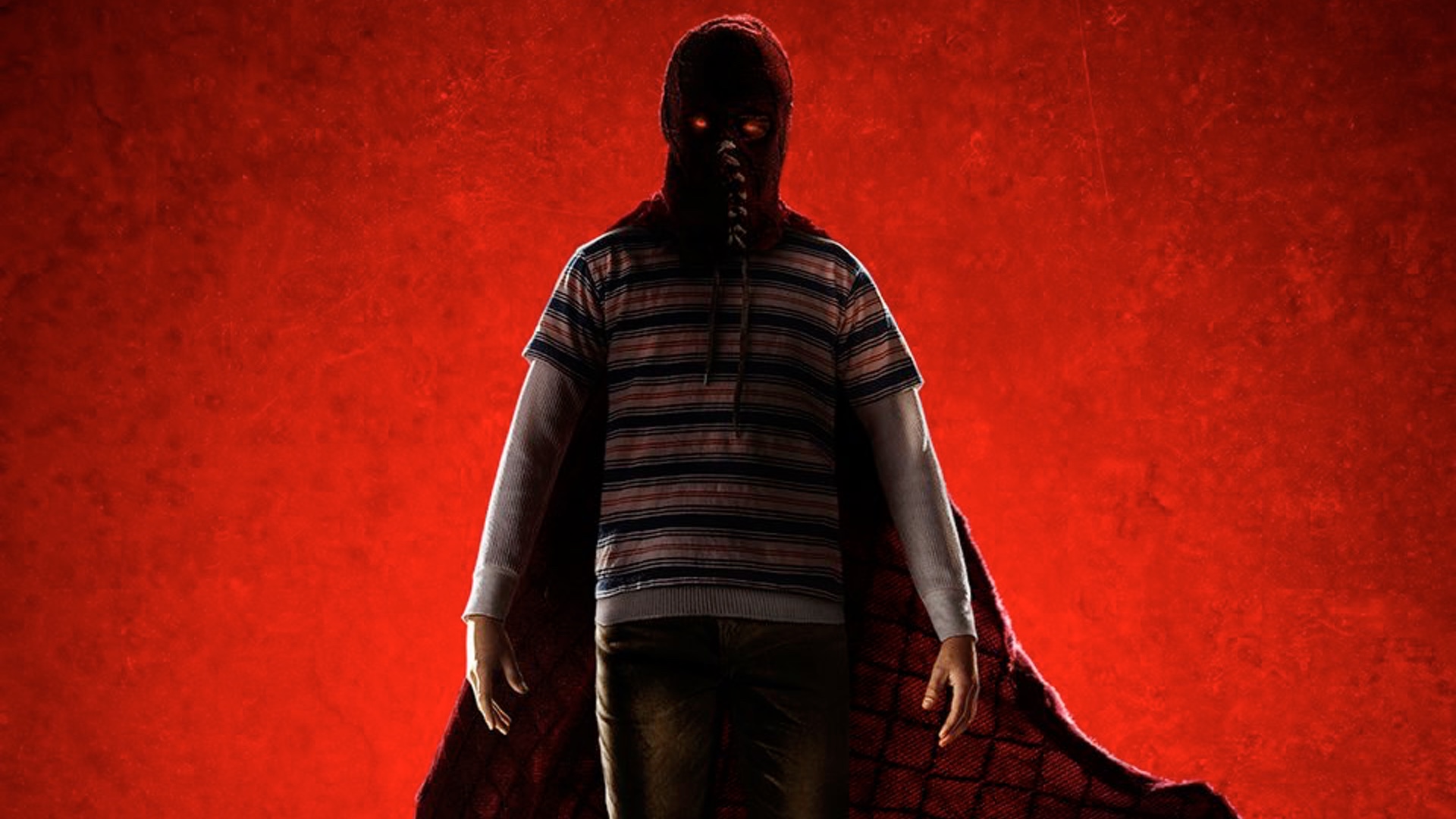 Brightburn- The return of James Gunn is upon us! This was a movie that was supposed to be announced last year at San Diego Comic-Con but then everything kind of went sideways with Gunn and some past Tweets. Luckily things have been cleared up and Gunn is returning to the Guardians of the Galaxy franchise to finish what he started. Before that can happen though he's producing this gem of a horror movie that takes the Superman spin and makes it all dark and evil like. An alien boy crashes in Kansas (I think it's Kansas), is raised by what seems to be a loving family, and despite that, he has a thirst for carnage and death. You know, the exact opposite of Superman. Brightburn looks atmospheric and a fun new twist to the superhero movie genre. Reminds me a little of Marvel's What If… titles (which will become an animated show on Disney+). Nothing but good ole family fun here. I'm just happy to have James Gunn back and excited for a more exciting take on Supes.
Stranger Things promotions- Winter has come and gone and now it's time to prep ourselves for summer! It looks like Stranger Things was quietly/respectfully waiting for Game of Thrones to wrap before jumping into campaign mode, but we are officially entering the countdown to season three of Stranger Things. Happiest of happy days! Yesterday we were given our first taste of summer as we saw Billy in full lifeguard mode as all the moms of Hawkins drooled themselves silly. It looks like last season's flirty evening with Mrs. Wheeler is going to be a plot point going forward which I'm sure will be all types of icky and hysterical. On top of that, the Netflix show is working with Coke (the soda not the drug) and Baskin Robbins for some promotional items. New Coke is making a comeback because of '80s awesomeness and in honor of Steve's awesome ice cream job, you can get an exclusive Steve pop vinyl at Baskin Robbins. Plus, a bunch of Stranger Things themed ice creams. I think there's even one with waffles in it. Yes, please. Anyone else kind of getting The Sandlot vibes from this season?
It Chapter Two- I have been here patiently waiting for footage for the upcoming sequel and this trailer did not disappoint. I love how it blends in together the nostalgia of the children version of the Loser's Club with the horror and sadness of their adult lives. The cast is fantastic (you had me with Bill Hader as Richie) and this opening scene has more tension then some full horror movies. I can not wait for the return of Pennywise the Dancing Clown and all the vomit-inducing fear he will bring. Beep Beep!
Rick and Morty season 4- Last week was upfront week for a lot of the major networks and we finally got some info on the next season of Rick and Morty. My heart be still! We didn't get any real new footage, just an announcement video from the title characters, but Rick and Morty will be returning in November… of this year! Considering I'm getting married in November I see this return as quite the wedding gift from Adult Swim. Awwww you guys, awesome!
Aladdin- Honestly, meh to this. I'm just not feeling it at all and wonder if Disney has done enough to really promote it. I think they're hoping people will see the name "Aladdin" and feel compelled to head to the movies. Personally, this doesn't look good but I get that nostalgia pull. Hearing "A Whole New World" in the trailers gets all the feels, but outside of that… meh. The Will Smith Genie has a lot to live up to, which I don't think it's capable of escaping comparison, and I wouldn't be surprised to see this flop at the box office. John Wick Chapter 3 could win a second week as it just got another sequel greenlit or Brightburn could sneak in depending on its theater release. Disney could afford the flop with all that Avengers money but who knows, maybe I'm wrong and this far exceeds expectations.
There you have it Geeklings, everything you need to get yourself hyped up for the rest of the week. If there's something you're looking forward to that you don't see on this week's Week In Geek be sure to drop a line in the comments or you can find me over on Twitter @iamgeek32. I've got a whole lot of content on tap for this week and hopefully, time allows me to get it up here. Lots to look forward to!