Geeklings, what is going on?! Hopefully, this Monday finds you indoors and warm as the first real snowy mix is heading my way here on the east coast. That gets a resounding "yuck" from yours truly. I hate snow. I hate it so much. Don't give me any of that "but it looks so pretty" because that lasts like three seconds before all the muck. Plus, it means it's cold out and winter is here (no longer coming) and winter is just this loooong, dark, vortex holding us hostage until the sun re-emerges with warmth and spring. But I don't want to talk about snow. I'm like Anakin Skywalker with sand when it comes to snow. I hate it. 
Although, as a quick side note, I love snow days and being "trapped" at home with warm clothes, Hudson the Cat, something to binge, read, tasty snacks, and the wife. That's the only good thing about snow. Ever… well, and that strange quiet that hangs in the air during a storm. The one that feels like the world could possibly be ending and you're the only one alive but you definitely don't have enough food in the house to survive. Those are the two best things about snow. 
Let's shift our focus to the week ahead because there is some awesome heading our way. We've got trailers, trailers promising trailers, release dates, and an epic crossover. You ready for a brand new Week In Geek?! I sure am! Let's get things started with…
Crisis On Infinite Earths- It's almost here. As if Sunday already wasn't the best television night of the week (Watchmen, Mr. Robot, Rick and Morty) we now will get our first installment of CW's massive DC comic crossover, Crisis on Infinite Earths. This is what we've been building toward ever since we saw Flash's name on the future newspaper with the red sky byline. This is by far one of DC's biggest events and seeing it play out across the CW show platform should be a lot of fun. There will be a number of callbacks, returns, and surprises ahead as the Arrowverse heads toward some serious change. Like the end of Arrow. I fully expect Crisis to serve as a farewell to Oliver Queen while also laying the foundation for the future of the Arrowverse. Perhaps we're looking at no multiverse? A world with no Flash? Either way, this should be the most ambitious live-action DC property since the Justice League and I've got faith that this will stick the landing a bit more.
James Bond: No Time To Die trailer- I love that we live in a world where we get trailers for trailers. Nothing gets you hyped more for an upcoming trailer than a trailer for that trailer. What a world. This Wednesday we'll be getting our first look at Daniel Craig's final James Bond movie, No Time to Die. I've really enjoyed Craig's Bond run and I'm curious to see how things wrap considering his first film was kind of a reboot to the franchise taking it into that Jason Bourne-like territory. Hopefully, the Bond movies still move forward in the future but for this swan song… I'm kind of more excited to see Rami Malek in the villain role than anything else. He's been on fire this season of Mr. Robot and it looks that once the show wraps he's going to transition to more big-screen roles. I'm here for it. 
Doctor Who- Looks like we know when the Doctor will be in. A new trailer for the upcoming season of Doctor Who was released today informing all you Who Heads, Whovians, that the Doctor will be returning on January 1st. What a way to kick start the new year! There's a lot to be excited about with this trailer, besides new hijinks, most notably the return of some classic Who monsters. On top of that, the upcoming HBO Max will be the streaming service for all things Doctor Who so 2020 looks to be quite the year for you Whovians.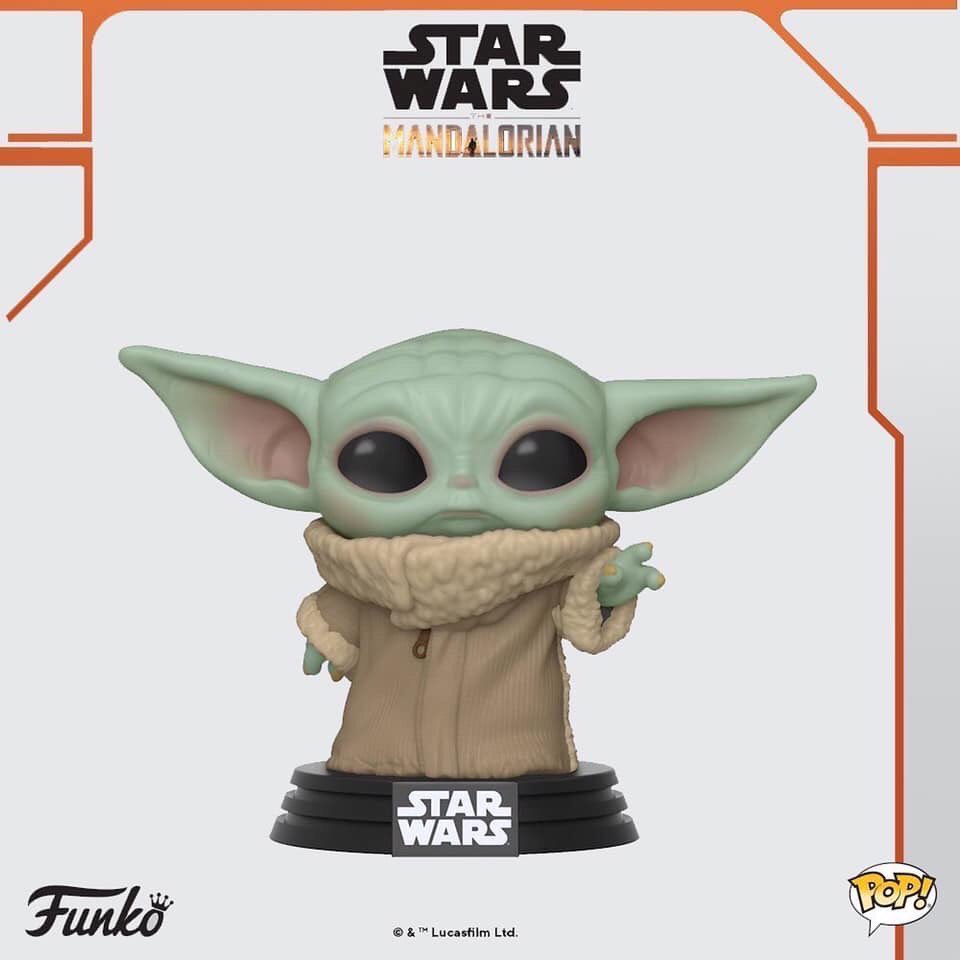 Baby Yoda Funko Pops- We all knew this day was coming but it's taking much longer than most of us have anticipated. I get that Disney didn't want any spoilers when it came to Baby Yoda, hence no figures before the show aired, but how did they not know that they had a sure-fire gem on their hand? How weren't these Funko Pops readily available the day after the first episode of The Mandalorian aired?! Yesterday we got our first look at the upcoming pop figures and they're as glorious as you would think they would be.  One regular size and one ten-inch, or life-size, are heading our way at an undisclosed time which is killing me. I need Baby Yoda pops like yesterday. And where are the exclusives?! Where is Baby Yoda and his bowl of soup?! Where is Baby Yoda in the floating egg?! I need all the Baby Yoda. All. Of. It.
There you have it Geeklings, everything that should help make your week suck a little bit less. As always if there's something you're particularly excited about this week be sure to let us know in the comments or throw me a line over on Twitter @iamgeek32. Got a special guest post coming your way tomorrow and a ton of new I Am Geek content ready for the week as December looks to be Star Wars month. Prepare yourselves, we're going to have some fun.