Usually, terms like "hangover" are used with negative connotations. "I stupidly had someone dancing on the bar pour tequila in my mouth for a period of time that was not calculated and because of that, I now currently want to die. Ugh, this hangover." Yes, that is a personal experience and no, we will not explore that further. But not all hangovers are evil hell beasts sent from a more rational self that wants to keep future versions of ourselves in check. No, some hangovers can actually be rather pleasant which I know sounds like an oxymoron almost like everyone agreeing on politics or saying Michael Bay's Transformers series are movies. Some hangovers, emotional or otherwise, remind you of the immense joy you felt while experiencing something. And those feelings hang with you for an undisclosed period of time almost wrapping around you like a warm blanket.
I am currently having one of those types of emotional blanket like hangovers. The Mandalorian wrapped last Friday and I have yet to recover from it. It is literally all I've been thinking about which is problematic when you consider Christmas is in two short days. But I can't help myself. I'm so immersed in this universe. The soaring highs of watching this story unfold. The soul-crushing lows of knowing we won't see Mando until 2022 (dear god, I'm not strong enough for that). The moments that I ceased being a thirty-nine-year-old sitting on his couch next to his wife and cat but was instead teleported to being a child again and experiencing the sheer joy of Star Wars. This second season of The Mandalorian was a gift and I love it ever so much. Yes, I have a reputation of being an Abed and "just liking things" but this second season of Mando delivered on so many different levels. On so many different aspects of my Star Wars fandom. There was literally something in this show for everyone of all levels of fandom and it was spectacular to behold.
I really want to dive deep into this season of The Mandalorian but today is not the day. COVID still sucks at my energy levels like some sort of everlasting succubus which has made writing a bit difficult at times. I'm thinking about dedicating the first week of January to nothing but Mando columns and dissecting some theories, thoughts, and overall excitement of the eight episodes that graced our television screens. Right now though, right now I'd like to just shout about the parts of this season that left me breathless, excited, and brought me to tears.
In the meantime, please feast your eyeholes on some of my standouts of season two.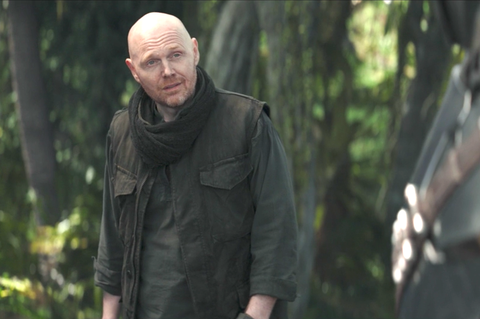 Scarves- Before we jump into the meat and potatoes of the season, I just want to shout out the scarf game of season two of The Mandalorian. From sexy Timothy Olyphant cosplaying as Boba Fett to actual ass-kicking Boba Fett to wisecracking Bill Burr, it seems that scarves in a galaxy far, far away are just on another level. Each episode introduced yet another character with a scarf game that rivaled Chris Evan's sweater game from Knives Out and I was here for all of them. Seriously considering making 2021 the year of the Mando scarf for yours truly.
Ahsoka Tano- I still can't believe this actually happened. If I'm honest with myself, I don't think I ever thought a live-action Ahsoka was something I would ever get to experience and we were just going to have to be satisfied with her voice work in The Rise of Skywalker. Silly me to think Dave Filoni and Jon Favreau would ever let that happen. The introduction to Ahsoka, in what now seems like a backdoor pilot to her spinoff series, was more then I could hope for. A perfect introduction to those who may not have watched the animated Clone Wars and Rebels while also playing as a reminder of how important this character is to Star Wars lore. To have her be the one to not only tell us Little Baby Yoda's name but give us an idea of his history felt fitting and earned but to also deliver on her own samuraiesq story that looks to be directly tied into the events of Rebels… I can't even. I watched this episode through a COVID-like haze and when it ended I was filled with more energy than I had felt in days. The power of storytelling my friends.
The Bond Between Mando and Grogu- While this season had a tremendous amount of connections to the larger Star Wars Universe at the heart was the connection of Din Djarin and Grogu. The father and son aspect that drives this story. The Mandalorian is at its strongest when Din is allowing himself to be more than the helmet or the creed. I'm talking about the little things here as much as I'm talking about his "I'm coming for him" speech to Moff Gideon. I'm talking about LBY running to Mando after being held at knifepoint by some Tatooine pirate who deserved everything that happened to him. I'm talking about nap time together or Grogu nuzzling up to Mando to stay warm on the ice planet. I'm talking about Din's excitement of not only seeing Grogu's powers work but the fact that he has a name. The wire scene that reminded me of Baby Groot and the bomb. The goodbye that left me in tears but the promise that gave me hope. "He is more important to me than you will ever know…" I'm not crying, you are!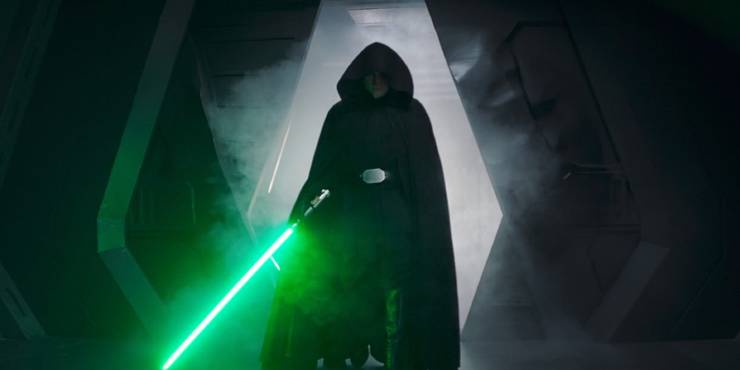 Luke Fn Skywalker- In this day and age, it is so difficult to be genuinely surprised. The internet and leaks and reporting sometimes take the joy out of just watching something. We all had an inkling Ahsoka was coming because months before season two dropped tons of websites were reporting on Rosario Dawson's casting. It still was amazing but imagine if we had no clue. The Luke Skywalker appearance was one of those moments where I honestly didn't have a clue and I still have not recovered from it. There is a six-minute video of my reaction to Luke's arrival, and I'm working on doing something with it, but from the moment the X-Wing arrived my mind was in disbelief. No, they're not doing this. So what, he's wearing a dark robe. Tons of people wear dark robes. Okay, yes he has a glove on his hand bu- HOLY SHIT THAT SABER IS GREEN! THAT SABER IS GREEN! IT'S LUKE! THEY'RE REALLY DOING THIS! Wait, what happens when he takes off the hood though. There's no way it could be- OH MY GOD IT'S HIM!" That's a live look to what was happening internally as I watched Luke get his Rogue One Vader moment. And seeing Luke stand there with the s of Mando didn't feel like Star Wars and the other guys. No, this felt like something bigger. Like this is allllll Star Wars and it filled my heart with joy. The joy that only Star Wars can bring.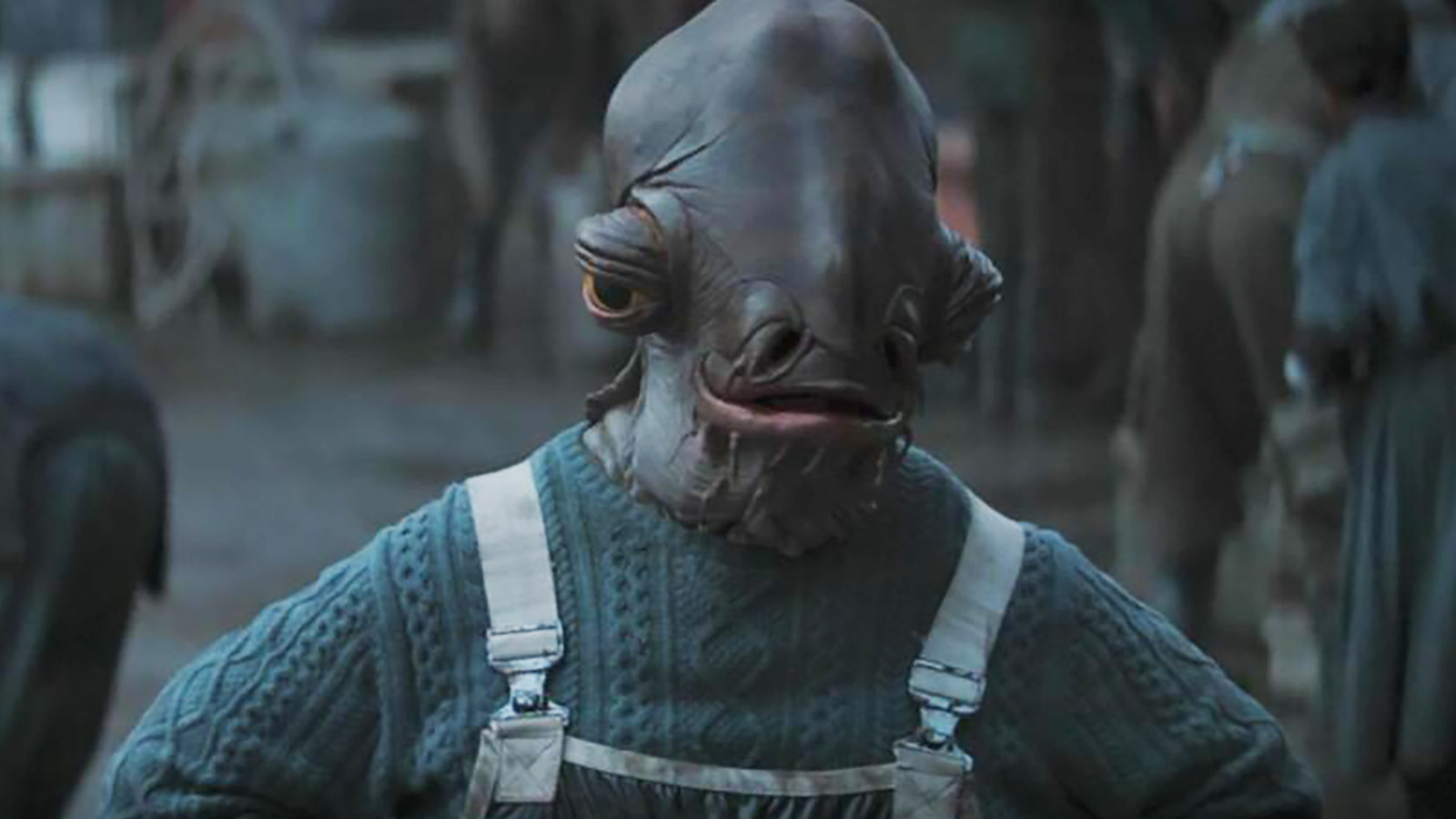 Sweater Mon Calamari- Circling back to Chris Evan's sweater game in Knives Out, I had no idea how badly I needed a mon calamari in a fisherman's sweater.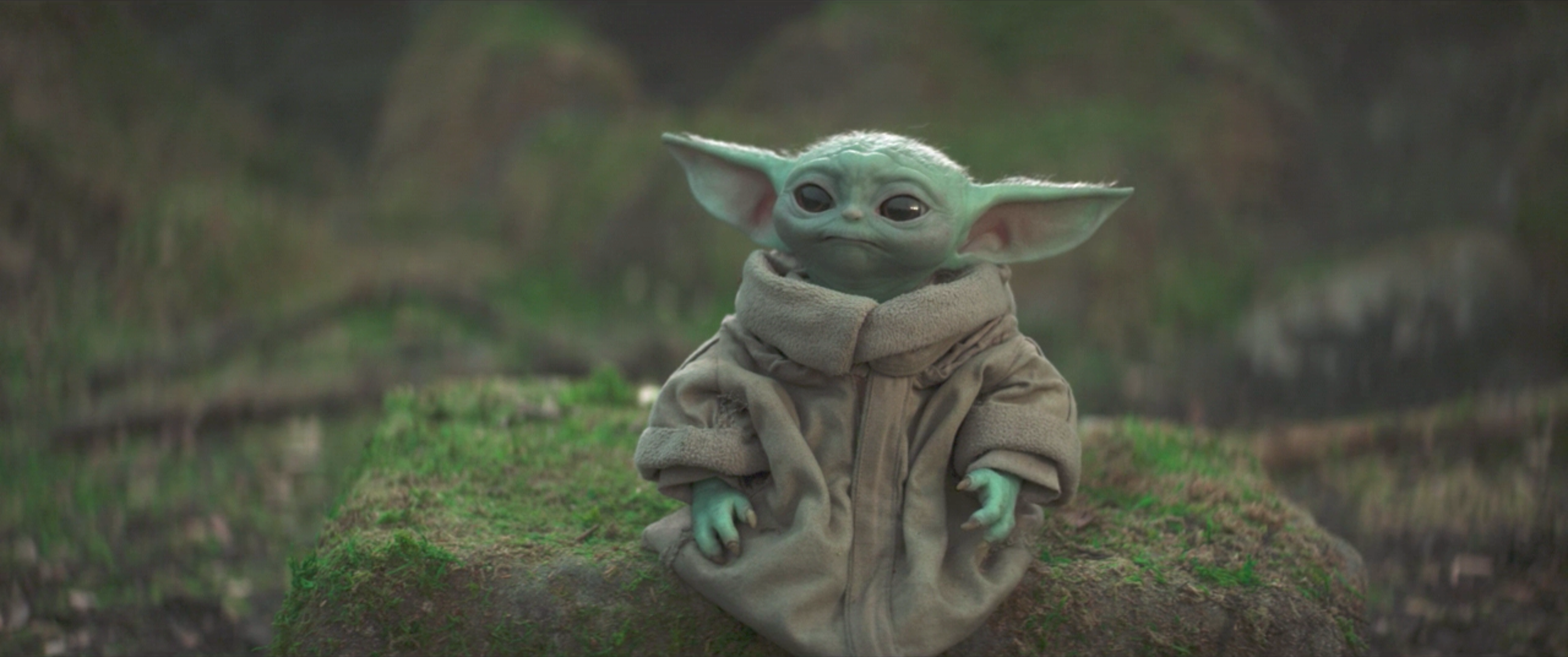 Grogu's History- This is something that we'll touch more on during Mando Week, but learning that Grogu was alive during the Clone Wars and was actually in the Jedi Temple is mind-blowing. Did he meet Obi? Anakin? Freakin' Yoda? Then throw in the fact that someone hid him before Anakin started killing all the children. Who hid him? Where did they hide him? What happened to the little guy after that?! The mythology of Grogu feels central not only to this story but possibly to the stories that are about to unfold in some of these spinoff series. Could Grogu be the spoke that the Star Wars wheel is spinning on? Just don't move too fast, I'd hate to see him throw up again.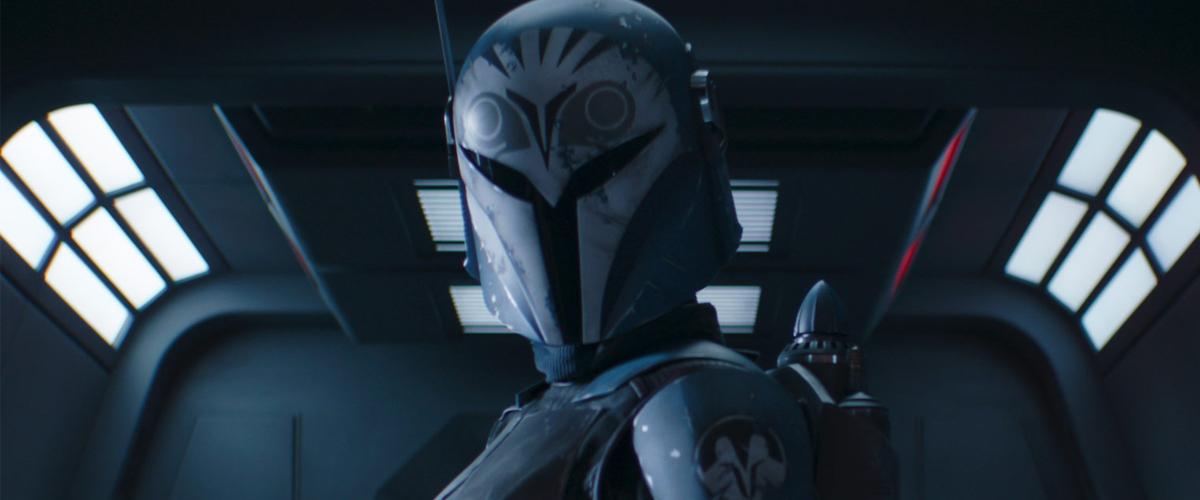 Bo-Katan- Also put this under Characters I Never Thought I'd See In Live-Action. We've already covered the importance of Bo-Katan's first appearance but it looks like she could become fundamental for the third season of The Mandalorian. We'll get into this more (#mandoweek) but I think Din is going to have a Bo-Katan problem in season three. He may be all Jon Snow, "I don't want it", but I don't think that really matters to Bo. But seeing Katee Sackhoff bring her animated character to life was a real treat this season.
Boba Fett Lives!- Seeing "The Tragedy" and watching Boba Fett be the badass that we were told he was back in the original trilogy… man, that was something seven-year-old Kevin had been waiting for. I mean, the fact that Boba Fett was even alive (officially now in canon and not in the now Legends books) was enough to make seven-year-old Kevin flip out but to see him in action was something incredible. I called it back in episode five that those spurs belonged to Boba but seeing that theory come to life was something else entirely. How do you have a Mandalorian television series and not bring back Boba Fett?! Right?! I can't wait for The Book Of Boba Fett and possibly learning about how he escaped the Sarlacc Pit and why he lost his armor and what his future holds.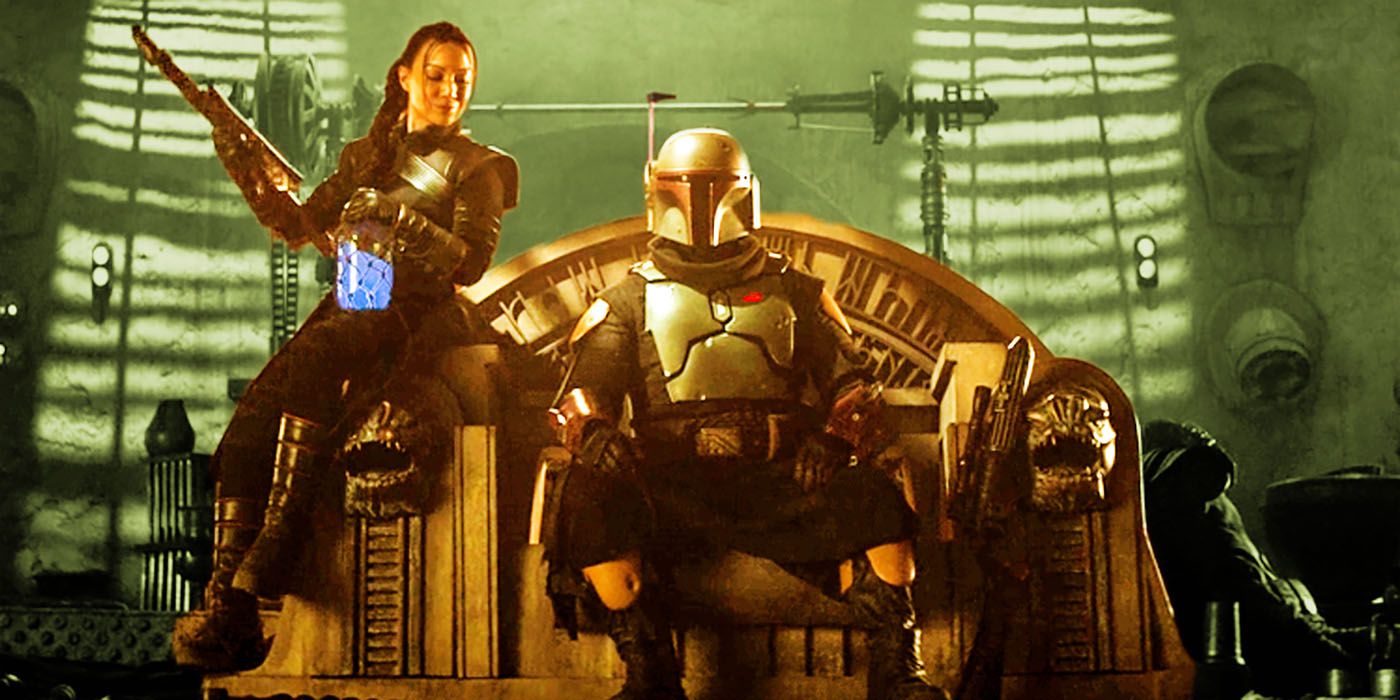 Fennec Shand– I'm just going to be honest, Fennec Shand has low key become one of my favorite characters. Not only does she kick all the ass but she has this natural coolness about her. I'm talking coolness on a Han Solo level. Just watch her take out Jabba's Palace and grab that bottle of spotchak before sitting on the arm of the throne. That was just natural coolness that can't be manufactured. Give me all the Fennec Shand stories starting with The Bad Batch!
Oh, and we went back to Jabba's Palace! I had no idea how badly I needed to see fat Bib Fortuna. Is that just an age thing or does Jabba's throne mess up your metabolism? Boba needs to look into that before he gets too comfy.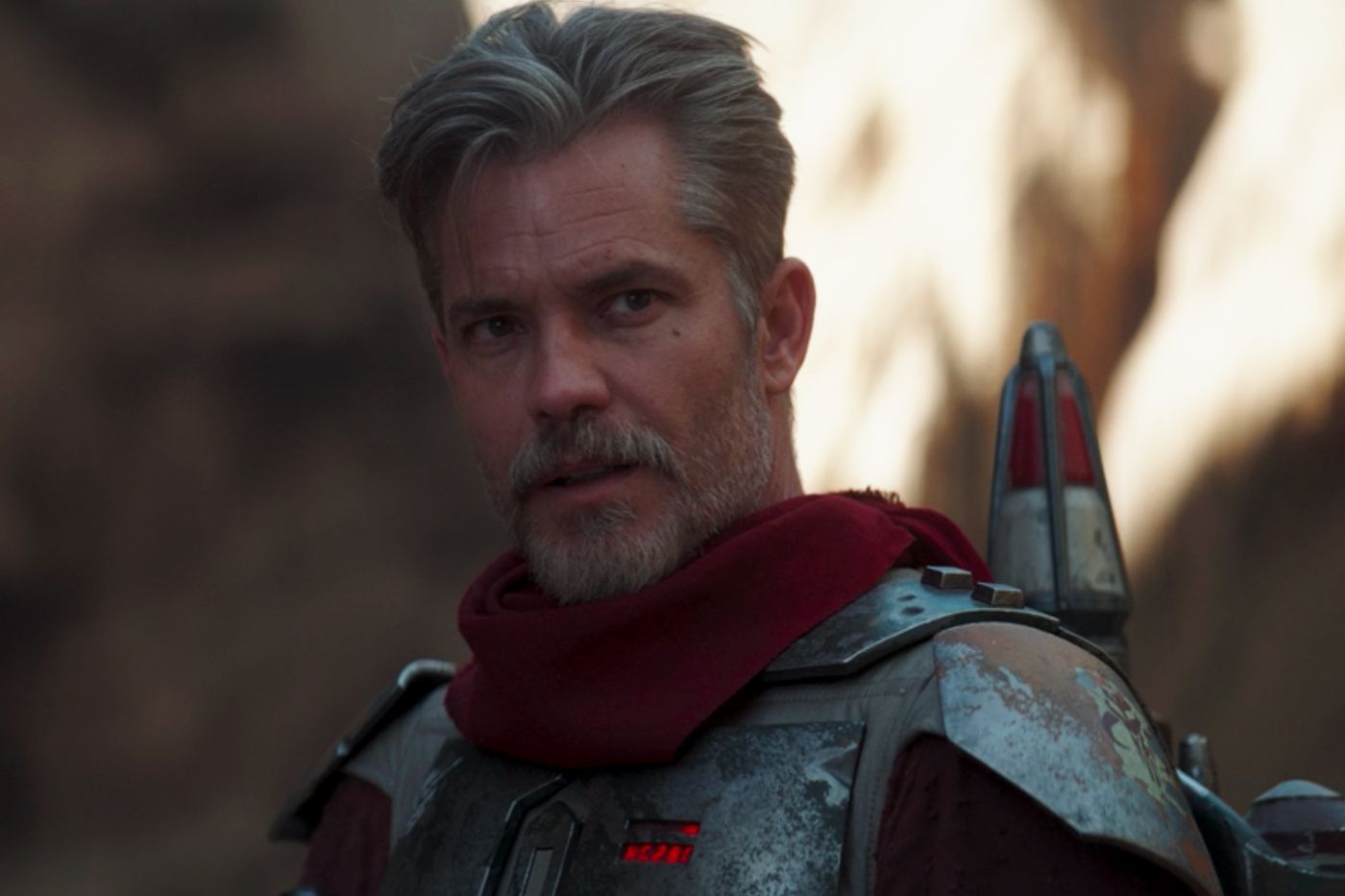 Timothy Olyphant- Yep, still insanely handsome when being a gunslinger on Tatooine.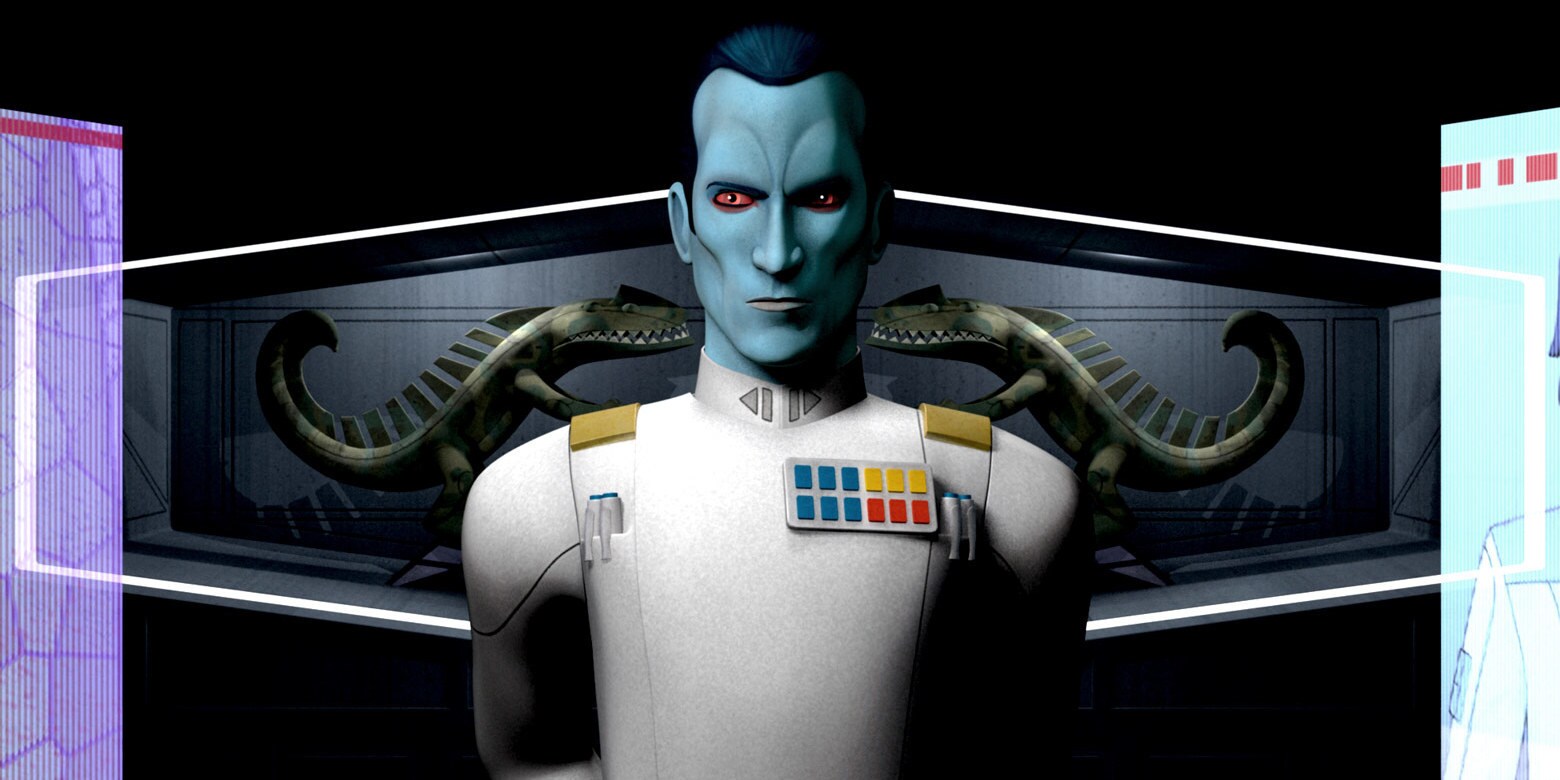 Grand Admiral Thrawn- We're going to be getting a live-action Thrawn everyone! A character who started in the books then was removed from canon, only to be brought back to canon by Dave Filoni's Rebels, is on the cusp of making his live-action debut in what surely will be the driving force of the Ahsoka series. The fact that this is happening wrinkles my brain. And wherever Thrawn is, Ezra can't be too far behind. It's all so overwhelming. In the best possible ways that is.
Morai Easter Egg- Wherever Ahsoka is, Moria is not far behind. Blink and you missed her sitting on a branch as Mando headed to meet Ahsoka for the first time. It's just little touches like that that make this show so unbelievable.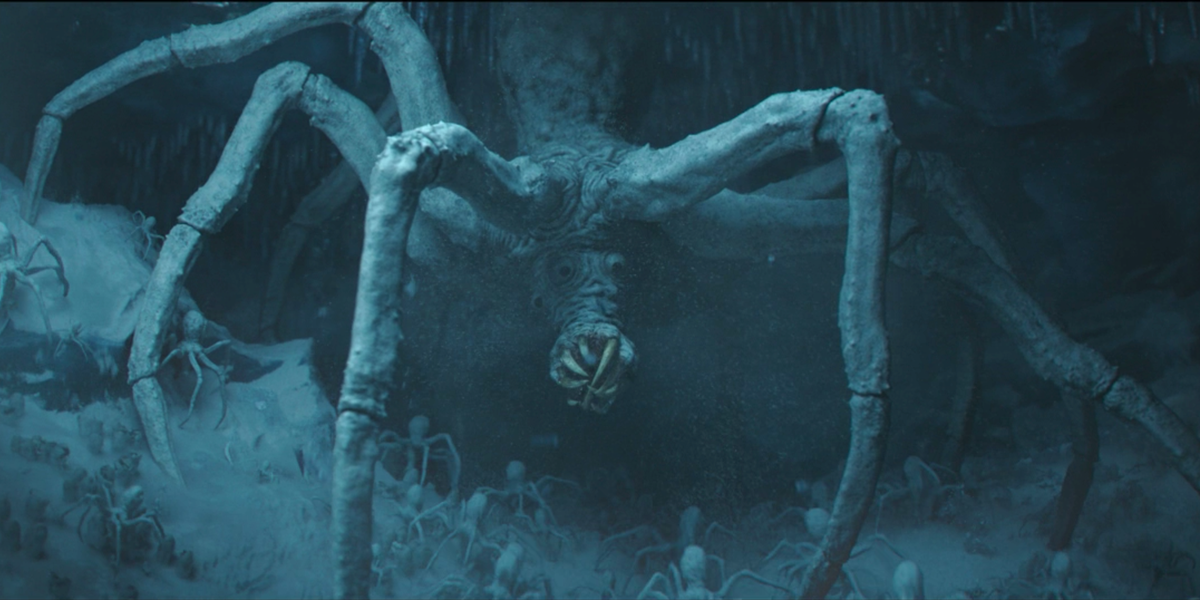 Ice Spiders- I know it felt like a throwaway chapter, but "The Passenger" was one underrated episode of this season. Sure it won't rank as high as "The Jedi" or "The Rescue" but it was still really fun and delivered on some original concepts for Empire Strikes Back. Not to mention wonderful bond building between Mando and Grogu. Plus, it had tons of intentional Aliens vibes and I'm a sucker for that.
Moff Gideon's Dark Saber Skills- Giancarlo Esposito can be a villain in anything I watch. Forever. But I was pleasantly surprised at his Dark Saber skills. My man was all in on this character as he deliciously chewed up any scene he was in. Just watch his face as he's fighting Mando, this is a man that is clearly having the time of his life. Just furthers my hope that he can play a role in the MCU.
The Score- Part of what makes Star Wars resonate with so many of us is the music. Just hearing a couple of chords is enough to take me instantly back to a galaxy far, far away. Ludwig Goransson's score is tremendous and makes for such a wonderful addition to the scores of Star Wars. It feels brand new while also being connected to this larger universe. It captures not only the story but the history and the way he used "Yoda's Theme" and the Force theme this season was chill-inducing. I've been listening to both volumes of the season two soundtracks on repeat.
Geeklings, I could literally talk about this second season of Mando for hours but I'm growing tired and the holiday is approaching. I'm going to turn it over to you. What were your favorite parts of this season? What had you jumping out of your chair and pointing at your screen as if you were Leonardo DiCaprio? What are you looking forward to the most in season three? Sound off in the comments below or throw me a line over on Twitter @iamgeek32. Mando Week is coming, and soon, but until then let's just celebrate the marvel that this second season of The Mandalorian was. This is the way.