I don't know how many of you watch basketball or watched any of the NBA Playoffs during quarantine, but there was a pretty awesome picture taken of Jimmy Butler after he single-handedly kept the Miami Heat alive in Game Five of the NBA Finals. Dude did everything and it was fun to watch in a world where at the time we needed sports on Tyrone Biggums levels. Now we have football and the pain/frustration of getting your hopes up as a Giants fan. How the times have changed. Despite whether or not you watched the game, you might have seen the picture as it's been used for some pretty good memes since. That's the beauty of memes really, you don't really need to understand why the picture was taken just that it currently fits the context that you need at the moment. Here I am explaining memes to an audience who doesn't require memes to be explained. Happy Monday everyone!
After Thursday night, I couldn't think of a more appropriate picture to sum up how I, and probably most of you, felt after the Disney Shareholders meeting. Don't get me wrong, with each reveal and announcement and trailer, I saw my excitement levels rise on levels that Chernobyl would find alarming. In fact, I was "helping" the Mrs. cook but got distracted by the announcements to the point where she told me to just leave the kitchen. I've never been banished from the kitchen or any other room in our apartment before. I can't say that I didn't understand. I was "oohing and awwing" on levels that could be borderline obnoxious. On top of that, I wasn't sharing any of the visuals because she is our food artist and was cooking the eats.
From there, I couldn't share the content on Twitter (@iamgeek32) or Facebook fast enough. Literally, that's how fast things were being announced. Right as I was geeking out and mentally breaking down one aspect of the announcements, a new trailer popped on my screen or something newer/brighter and shiner came across my feed. I went into full, just get the content out there mode and worry about breaking it down later. And that's what I did. I was looking at our social media pages and let me tell you something Geeklings, there were so many postings in such a short amount of time that even I felt the need to check in on myself. "You alright, buddy? Need someone to talk to?" Yes! As a matter of fact, I do need someone to talk to.
Sadly, Friday was not the day for talking. It was for recovering and processing, both from Disney and COVID. I also find that Friday posts do alright numbers-wise and if I'm going to give you guys big content dumps then I want to make sure that you're going to read said content dumps. It's as much for you as it is for me. That's the truth. Mostly. Sometimes it's just for me but I don't see how that's important to this piece.
All this means that I took the weekend, I thought, I processed, and I now would like to discuss with you my favorite things to come out of the Disney Shareholders Meeting. Starting with…
Ahsoka- This one was kind of expected after Chapter 13 of The Mandalorian ("The Jedi") and all its awesomeness but that doesn't mean it wasn't as exciting. Ahsoka Tano is finally getting her own live-action Star Wars series taking place during the timeline of The Mandalorian. What does this mean for fans of Rebels who freaked out when she name-dropped Grand Admiral Thrawn? Well, this could be leading to the events of the Rebels finale epilogue as Ahsoka is searching for Thrawn and Ezra. I can see that first season as a journey leading to her re-connection with Sabine. I can see so many different things and the possibilities are overwhelmingly awesome. While a time frame for release hasn't been given or any other details really, I'd be hard press to imagine a world where Dave Filoni isn't in charge of this. Also, Rebels fans, be sure to take a close look at the logo here. You might find a world… between worlds.
Chris Evans Is Buzz Lightyear- That's it. A new Buzz Lightyear movie based on the character that inspired the toy and Buzz will be voiced by Chris Evans. Not entirely sure what more you need.
Wandavision Trailer- Did this trailer give us anything new? Maybe? Was it awesome and have me counting down the days until January 15th?! You bet! This looks to be one of Marvel's trippier outings and I can't wait to see how Wandavision sets up the problem of the multiverse going forward. And I've really, really, really missed the MCU. Like so much you guys.
Rogue Squadron- Among the many Star Wars announcements was a new movie helmed by Wonder Woman director herself, Patty Jenkins. If the title sounds familiar to you it's because you probably played one of the Rogue Squadron games or read one of the books at some point in your life. An awesome time in your life in fact. Jenkins's movie, out in 2023, will be a brand new story that pays tribute to the Rogue Squadrons that came before it but it essentially sounds like massive space battles and I can't wait to see what Jenkins brings to the franchise. This will also make her the first woman to direct a Star Wars film and that's something that took far too long and is worthy of our celebration.
Alien TV Show- The Alien franchise has been kind of hurting as of late with the release of these non-prequel prequels. I have not been a tremendous fan of Ridley Scott's addition to the Alien mythos and just want to get back to the basics. Bug hunts and blowing things out of the god damn airlock. Well, we might be getting just that with a brand new FX/Hulu series run by Noah Hawley. You know, the guy who brought us the tremendous Fargo and Legion series. The high concept, visually stunning, mind-melting, character studies that made for riveting television. Now you let him play in the Alien sandbox with Ridley Scott possibly advising. Yes, I'm very much in for this.
Falcon and The Winter Soldier Trailer- For those who may have forgotten, Falcon and the Winter Soldier was slotted to be the first MCU Disney+ series but then COVID happened and things had to be shelved and re-arranged. The good news is, the wait is almost over, March, and this thing looks incredible. I remember turning to the Mrs. while watching this trailer and saying, "this is a tv show!". It looks fantastic and almost as if it has been ripped off the big screen and gifted to our small screens. As for the story, well it's still a little vague. It looks like the government wants to name the next Captain America which could be problematic to Falcon while the legacy of Steve Rogers looms heavy. No other real specifics were given but maaaaan am I stoked.
The Bad Batch Trailer- Miss The Clone Wars? Rebels? Want more Star Wars animation? Well, we're in look as we get our first real look at the upcoming The Bad Batch and this thing looks like The Clone Wars Vol. 2. Picking up with the end of the Clone Wars and filling in some of the gaps before A New Hope, The Bad Batch really has limitless possibilities. What characters from Clone Wars or Rebels could we see again? What characters from the films? If you watch carefully you might recognize someone from The Mandalorian make an appearance. God, I love all this universe connecting that is currently happening in the Star Wars universe right now. Star Wars animation has frequently been some of my favorite Star Wars stories and I expect that to continue here.
Hocus Pocus 2- Yep, it's finally happening. You can release the sigh of relief now.
Baymax Series- It feels that Big Hero Six has been a forgotten gem in Disney animation. One of those films that surprisingly doesn't have a sequel… until now. A new series titled Baymax will be continuing that story and that has me feeling all types of…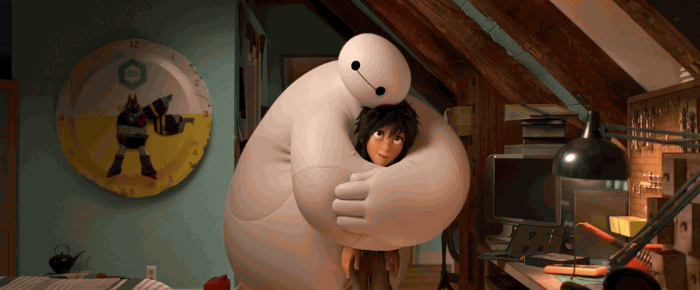 Loki Trailer- Honestly, I can't believe they have this much footage for Loki but I'm not complaining. At all. It looks like the future of the MCU will be dealing with the multiverse (Wandavision, Doctor Strange In the Multiverse of Madness, Spider-Man 3) and perhaps at the root of those issues will be Loki who has displaced himself in time thus creating one of those dark timelines that the Ancient One warned Banner about back in Endgame.
Rescue Rangers Reboot- One of my favorite things about coming home from school as a kid was waiting to do my homework and sitting down in front of the television and watching an animated block of Disney cartoons with my sister starting with Rescue Rangers. What a wonderfully innocent time to be alive. Well, it looks that the Rescue Rangers are returning and they are bringing all the nostalgia back with them. What's being promoted as a hybrid live-action and animated movie (I think?) only gets better when you learn the cast includes John Mulaney, Andy Samberg, and Seth Rogen.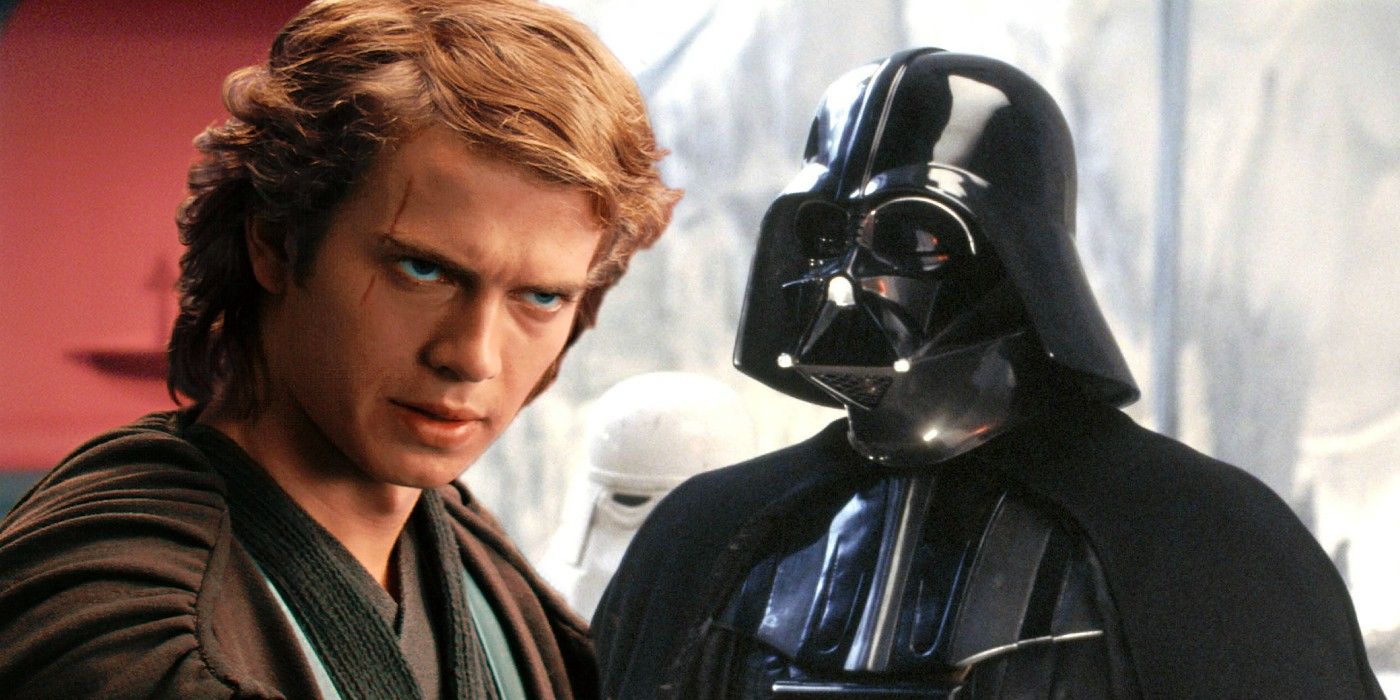 Hayden Christensen Returns to Play Darth Vader- Yeah, this one took me back a little bit. Now, I'm not going to lie, I have been a bit critical of Christensen's performance in the prequels and some of that has turned into just having fun at the expense of the prequels. Not everything wrong with the prequels is Hayden Christensen's fault. George Lucas has a fair share of blame to carry. Maybe more than a fair share… This is not what I want to be focusing on. Folks, Hayden Christensen will be reigniting his hatred for sand as he is returning for the Kenobi series to play Darth Vader and I've got alllllll the feels. I would have thought Christensen returning to a galaxy far, far away was as likely as us getting another season of Firefly. Now he'll finally get his chance to play Vader, opposed to two minutes of screen time, in a show that will be helmed by Deborah Chow (you'll remember her from her two kickass episodes of The Mandalorian). And as if that wasn't enough, rumor has it that Vader and Obi, well, they're going to fight again (insert hyperventilating here).
Geeklings, this isn't even all of it. I didn't touch base on the Rogue One spin-off, Andor which follows Cassian Andor and his rebellion antics. I didn't touch base on the fact that we're getting another Mando spin-off, Rangers of the New Republic or that we finally have confirmation that Tatiana Maslany will be playing She-Hulk and Jonathan Majors will be playing Kang. How about the fact that I didn't talk about the Secret Invasion/Nick Fury series that we're getting or the Fantastic Four are finally coming home. You see?! It was an abundance of overwhelming awesomeness. If DC Fandom was the delightful online comic con event we needed this summer then the Disney Share Holders Meeting was the tidal wave of upcoming content that we were powerless to escape. And I mean that in a good way!
I'm going to turn it over to you Geeklings. What were your favorite announcements from Disney's Night of Overwhelming Awesome? What are you looking forward to the most? Be sure to sound off in the comments or throw me a line over on Twitter @iamgeek32. Lots to be excited about so… let's be excited!