What is worst then a rainy Monday? Seriously, it's like the universe is just feeling your soul. "I know, I know it's Monday and I don't want you to work either", says the universe, "but you got to makes that money". The struggle Geeklings… dear god the struggle.
How is everyone doing today besides it being Monday and raining? I hope the start of the week finds you in a good place, and if you look at it this way, Monday is just about over and we're already moving on to Tuesday. We got this in the bag my friends, and what better way to make the week even better than breaking down all the best stuff to look forward to. For example, after a weird recording schedule, we'll finally have episode seven of the I Am Geek Podcast to your earholes later this week, and we're going to have tons of content to discuss with you. But outside of that the week has tons of spoils to offer and I'd like to break them down for you.
1. The Flash season finale- As I mentioned yesterday, I've been riding a pretty big super hero high, and a lot of that has stemmed off of last weeks Flash episode. I was binge reading comic books before that but man did that episode just fire up the excrement. That ending, right?! Really, who among us thought they were going to actually do that?! Heavy, heavy stuff leading into tomorrows finale. I've really enjoyed this season of The Flash, it's my favorite of the CW super hero shows, and already feel the lightning bolt void it's going to leave in my heart during the off season. Here's hoping that they stick the landing with this story as it's been very ambitious and introspective in such a dark, twisted kind of way. I don't want to spoil too much, maybe later in the week I'll do a combo column similar to the crossover earlier in the season, but right now Team Flash is in a bad, bad spot and I'm curious to how they're going to move forward… or backward. See what I did there? Time travel joke. Totally nailed it.
2. Arrow season finale– All the way back in March (end of) I wrote a column on how Arrow started to re-discover it's shine during season five. Seasons three and four were kind of all types of "meh". Some great moments lost in some pretty lack luster story telling which focused entirely too much on the romance and not enough on the characters as a whole. I was happy to report that season five re-discovered what made this show work and that stemmed off of a pretty excellent villain in Prometheus/Adrian Chase (played quite excellently by Josh Segarra). Everything has fallen into place based off of that. The romance between Oliver and Felicity works again because it's not being asked to carry the show and the domination found in the villain has allowed for some great character moments. I'm actually more excited for this finale then I am for The Flash which is no easy feet. A large part of this has to due with the return of long time favorite, Deathstroke and the fact that this finale battle could encompass five years worth of story telling. I just hope that they don't kill off Chase. He's the best thing to happen to this series since Deathstroke departed and it would be a shame to waste such a foil to Oliver.
3. New Game of Thrones pics- If you were checking my Twitter feed today (@iamgeek32) you might have seen me post the above picture with a whole lot of exclamation points and a clever hashtag (#kickingasswithdragons). Entertainment Weekly released a number of images from the upcoming season seven of Game of Thrones, and each one of them made me want to start watching season seven right, ummm, now. It feels like it's been forever since we've last been to Westros, usually around this time of year we'd be episodes deep into mayhem and chaos, and I'm having withdrawals. Especially since it seems that George RR Martin has no real interest of producing the next book. A month or so ago we got that trailer where our three most powerful characters did a whole lot of power walking, but this is our first actual look of some of the events that season seven will have to offer. Could this mean an actual trailer is close? I would hope so, July isn't really that far away. But in the mean time I think this image of Dracarys seemingly burning everything (if you zoom in you'll notice his mother riding shotgun) will have to suffice until then. Hey, have we got an actual poster for this season yet? Ugh, enough with the mystery shrouding.
4. Orphan Black final trailer- I've found it interesting that we are going into the final season of Orphan Black and we haven't really gotten a trailer depicting what this season is going to be like. We've got a bunch of teasers with the characters present or doing voice work but there has been very little new material. Until today. Finally we get a glimpse of what to expect in this final season and it looks like we're going to be going to war. I've been a fan of the show since it started but would like to see this season mount some casualties. As much as I haven't wanted to see characters like Cos or Helena die, I think that season five really needs to pull the trigger on the lives of some of the clones. Again not because I'm a blood thirsty monster but because it will make the story seem important and with consequence. Each season (outside of the first) ends with everyone surviving in some manner, and that's all well and good, but I think this final season should be no holds barred. Don't forget to pay attention to Fan Fest as I'll be picking up the reviews again. My job is awesome!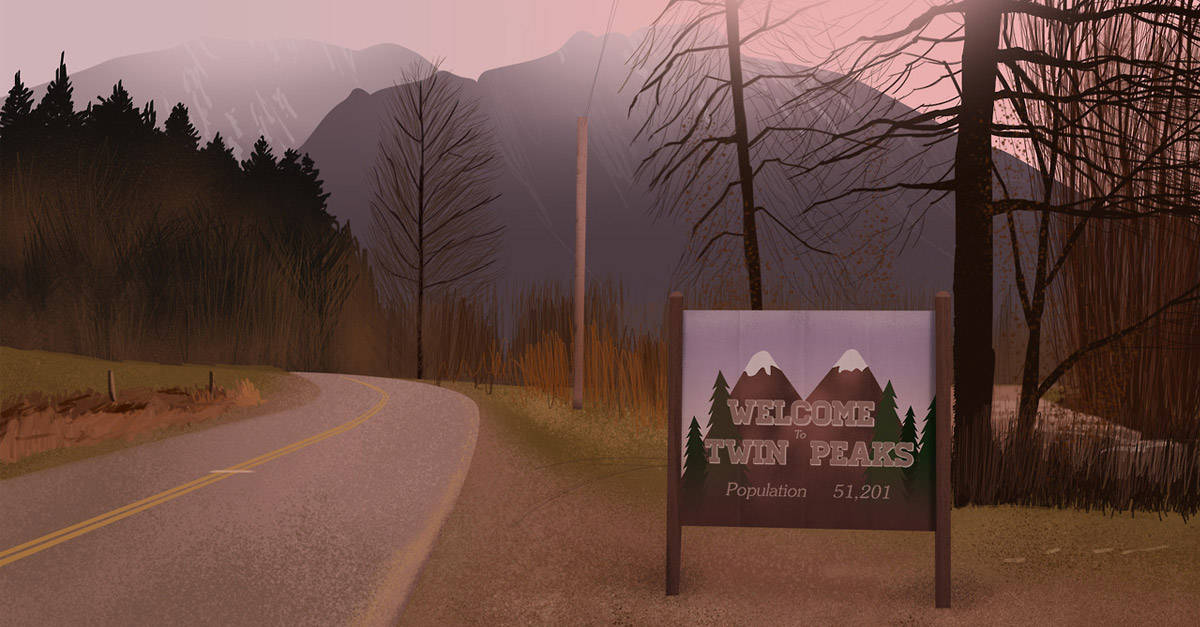 5. Twin Peaks– I'm not going to pretend like I've watched Twin Peaks, because I have not. I will say that I am very interested in the revival that premiered over the weekend which means I'm very interested in the original episodes. So, I turn to you Geeklings. Break this thing down for me. Someone tell me why I need to watch Twin Peaks. I know it's was LOST before LOST, and that the mystery and story telling was unique to it's time, but I wouldn't mind if someone sold me on it. I do need a show to binge this summer and this could be a top contender. Next to FireflyFirefly.