Geeklings, oh my precious little Geeklings. How the hell is everyone today? I'm not sure where you're currently located, and no "in front of my tablet or lap top" is not the right answer, but it finally appears that summer has arrived. Finally. For a minute there I was starting to get a little concerned. The last month has seemed sort of forever grey and cool (temperature wise not personality wise), and I was starting to think the transition to summer was never going to happen. Which would have been a huge bummer considering I don't want to wear jeans again until October. For serious.
You know, for a Monday today wasn't terrible. I'm more than okay with that. Here's hoping that this is a trend that carries through the week. Speaking of weeks, he said with the smoothest of transitions, if today is Monday than that must mean only one thing… new Week In Geek!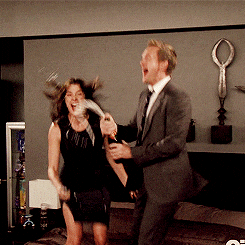 I'm excited, you're excited, let's quit the chatter and break this baby down.
1. Black Panther trailer– That was all types of unexpected. I would have thought we would have gotten a second Thor: Ragnork trailer before we even caught a glimpse of what was going on in Wakanda, but thankfully I was wrong. Ever since the Black Panther debuted in the MCU during Civil War I've had pretty high hopes for this film. There's very little doubt that T'Challa stole the show with his badass suit, calm cool demeanor, and overall awesomeness which is why Civil War kind of teased us with his arrival. Once the movie ended I couldn't help but think "crap, now we have to wait until 2018 to see this dude again". Good news is this trailer makes that release seem ever so closer and is freakin' awesome to boot. I loved everything about this teaser. The color scheme presented, the music choices, the voice over work, the cast, the action… I don't know about you guys but I got this Captain America vibe here. Like I could see this movie being as good as Winter Solider or Civil War. Yes, a lot to throw at a film based on a  teaser but it got the blood pumping. There's really not a whole lot of story given here besides Gollum and Bilbo catching up, but damn this thing looks sick. Did Marvel release this trailer because the world is talking about Wonder Woman? Maybe… but who cares? They released the trailer. That's all that matters here.
2. Star Wars: Battle Front II– E3 has provided us with a lot of pretty fantastic content this weekend, #yayvideogames, and it seems that trailer after trailer has either ooooh'ed or ahhhh'ed the interwebs. For me though, I have to say this Star Wars: Battle Front II trailer has to be the highlight for me thus far. I know that the game is providing a story mode that takes place immediately after Rogue One (there's a tie in book, Inferno Squadron coming out later this year), but perhaps the most exciting aspect is the meshing of the different Star Wars timelines. Is it possible to have Darth Maul take on Kylo Ren or Rey? Or perhaps watch Yoda take on Darth Vader? It certainly seems so. That might be enough to get me to lay down the money for this. I mean that and it looks freakin' gorgeous. What would be your dream light saber battle?
3. Dark Days: The Forge– This summer DC will start a new event comic titled "Metal" which will reunite long time Batman running mates Scott Snyder and Greg Capullo for what is supposed to be something that focuses on Batman but runs through the entire DC Universe. The cool thing is that the book is supposed to be in continuity with current DC storylines which will make it hold some weight. Now the biggest question is, what can we expect? It looks like Dark Days is going to cover a mystery that spans all the way back to the earliest days of the DC Universe. I almost want to say that Snyder has said that he's implemented some of these ideas during his Batman run. Can you say Easter Egg hunt? Don't quote me on that. I know that "Metal" will be dealing with the idea of a dark multiverse or dark earth, so look for Dark Days to lay the ground work to that event. Really who cares if we don't have a lot of info. Scott Snyder is writing a major DC event. That's the real take a way here.
4. Secret Empire #4– Marvel is in the midst of an event of it's own, you may have heard of it, Secret Empire. I have not been shy in hiding my love for this series and am already planning on waking up at the ass crack of dawn on Wednesday so I can get my reading in. Or maybe I'll wait till lunch… doesn't matter. At some point Wednesday I'll be reading this book and seeing what comes next in a world ruled by Hydra Cap. The art work here has been spectacular and the story has felt important and pressing (I feel like I keep saying this but it doesn't stop it from being true). Marvel recently announced that an extra issue would be added to the series (woohooo) as Secret Empire continues it's break neck speed. The last couple of issues have ended in cliff hangers (hello Punisher) and at some point Hydra Cap is going to have to use Mjolnir. Yeah, I'm ready for issue four.
5. Beyond Good & Evil 2– I'm just going to come at you straight Geeklings, I have no idea what this game is. I never played the original Beyond Good & Evil and hadn't even heard of it before I went on Twitter today (@iamgeek32), but this trailer is currently everywhere and I would be failing at my duties as Geek Overlord if I left it off the Week In Geek. Without knowing anything of the previous game I can say that this looks gorgeous and I'm excited for those hardcore fans who are finally having their sequel wishes fulfilled. Outside of that I'm kind of putting it here in the hopes that one of you can explain the first game to me and why the sequel is such a massive big deal. Much appreciated.