I was at the day job today when I noticed that it's August 15th. August 15th. We are officially halfway through August which means summer is almost over. Can you believe it? The panic started to settle in for a moment, but I was able to get composed by reminding myself that it is New Comic Book Day. Phew, crisis avoided.
While I was reflecting on the fact that summer is almost over, I came to the understanding the summer movie blockbuster season is pretty much done at this point. The Meg was probably the last "big" film of the season as we start to transition into the fall/winter and award season films. Which got me wondering, "what movies are left in 2018?" Which has brought us here.
There's not going to be a lot of talky-talk here, but for those of us who are movie junkies, I thought I'd take some time to map out some of the most exciting movies left on the docket this year.
September-
1. The Nun– September 7th, just so you know, YouTube think the trailer is too scary and has taken it down. Let that sink in.
2. The Predator- September 14th, I really liked the last Predator film as it was kind of a return to form. The Predator belongs in the jungle. I'm getting more of a Predator 2 vibe here and I'm not sure how I feel about that. Still going to watch it though.
3. The House with A Clock in the Walls- September 21st, I can't believe this is an Eli Roth film. Willing to give a look see. Looks fun.
October-
4. Venom- October 5th, You know my Venom thoughts and you can find them here.
5. Halloween- October 19, I. Can't. Wait. For. This.
November-
6. Bohemian Rhapsody- November 2, looks like Rami Malek is looking for an Oscar nomination and I'm going to be there front and center rocking out to the story about the best voice in rock n roll.
7. Fantastic Beasts: The Crimes of Grindelwald- November 21st, because duh
8. Creed II- November 21st. looks like I'm spending all day at the movies on the 21st
December-
9. Spider-Man Into the Spider-Verse- December 14th, Miles Morales is about to make his film debut. The world will never be the same!
10. Mary Poppins Returns- December 19, is there a trailer for this yet? If not there should be.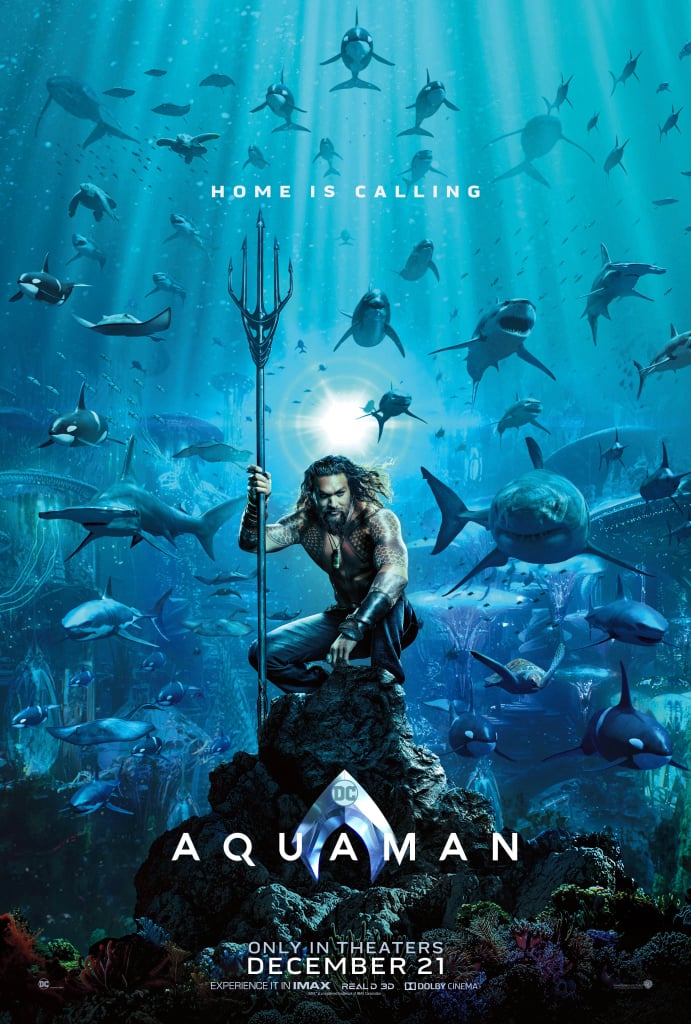 11. Aquaman- December 21st, come on now, you know you're going to see it too
I think about that covers the rest of the year Geeklings. What are you looking forward to the most? Is there a movie that I didn't list that you're looking forward to? Sound off in the comments or you can find me on Twitter @iamgeek32. Summer movie season may be over but there's still a lot to be excited about! Movies for all!