Geeklings, what is going on?! I have spent the majority of my Monday in an office that was far too cold. I think the air conditioner is still pumping through the vents because that makes sense in late October and whoever is in charge of turning the hot water on in the bathroom faucets must have taken the day off or has some personal vendetta against me. Let me tell you, it's a special ring of hell coming from the bathroom with hands washed in cold water, already ill-prepared to battle COVID, into an office with frigid air and expecting your fingers to work on the keyboard. At some points, I was just smashing my hands into the keyboard in hopes that something magical would happen but I mostly got a bunch of "kdfhiajdhf; afioejdak". Just ain't right if you ask me, but I persevered. I survived. Because Geeklings, it is Monday and there is quite a lot to be excited for this week.
And you know what that means… the return of the Week In Geek! I love it when the Week In Geek can return to brighten up your timelines, your feeds, your Mondays. Cause as we head into next week (*gulp*), I seriously think we could use some brightening. We can worry about next week, well, next week. Let's focus on this week, well, this week. Those two sentences played better in my head but I'm keeping them in for two reasons. One, I like to show the process here at I Am Geek. That not everything I write is a gem. Two, I couldn't think of a better way to phrase that so essentially this boils down to laziness. Either way, this has been quite the peek behind the curtain.
But enough about that. Let's peek behind the curtain that is this week. Starting with…
The Mandalorian Season Two- Finally! It seems like forever ago since Mando and LBY graced our television screens bringing peace and harmony to the Star Wars fandom. In that time The Clone Wars concluded in the most spectacular fashion, they announced that the Holiday Special is coming back in Lego form, and The Child continues to own the internet with his memes and request for chicken nuggies. What can we expect from season two of The Mandalorian?! I don't have a freakin' clue and I'm beyond excited about it. Sure, there are a million and one rumors circling this season from the belief that we'll get a live-action Ahsoka (finally), the return of Boba Fett, the start of a live-action sequel to Rebels, all the way to a Luke Skywalker appearance. If you were looking for answers from any of the trailers then you were straight out of luck. Mando season two is playing it close to the chest and it is believed they aren't even sending episodes out for screeners. Whatever is happening this season is going to be big, huge even, and I'm prepared to sit back and just watch it all unfold. And for those of you who complained that episodes were too short last season, the premiere is going to be fifty minutes and John Favreau has said all episodes will be about the same length. Looks like we could be getting maximum amounts of Mando.
Binge Mode: Marvel podcast- Binge Mode (on the Ringer) might be my favorite podcast series. They take OPs like Harry Potter, Game of Thrones, or Star Wars and then do these massive deep dives exploring all areas through humor, love, ridiculousness, and charm. Seriously, this pod is outlandish, informing, and all types of wonderful. There is an abundance of passion from both hosts, Mallory Rubin and Jason Concepcion, but also a brutal honesty. They don't let their fandom hide their feelings and it allows the podcast to act so much more organically. They're fans too and it helps make things so relatable. Last week we learned that the pod would be returning covering the MCU and I'm giddy. Like giddy to the point where I could download Tuesday's episode tonight and just stare at it on my phone until my morning commute where I can listen. Why not just listen to it when I download it? I don't know this sounded more dramatic. They're kicking this season off with Iron Man, pod is in MCU release order not timeline order, so if you want to watch along get on it. I mean, it's an excuse to re-watch the MCU as if you really need that. Tuesday I plan on treating my earholes to some awesome podding and you should too!
Titans First Look At Red Hood- Once upon a time I used to write reviews for DC's Titans. Those times have passed and while I have yet to watch season two, it's coming to HBO Max next month, the show still holds my interest passing as it might be. In order to start the hype train rolling to the season three-station, the Titans Twitter feed posted our first look at the upcoming Red Hood, and let me tell you, this looks pretty legit. I'll be very curious to see how the show handles the Red Hood character and what he could possibly mean for season three. Of course, in order to do that I'll have to watch season two… only a couple of more weeks but I'll admit I'm liking what I'm seeing here.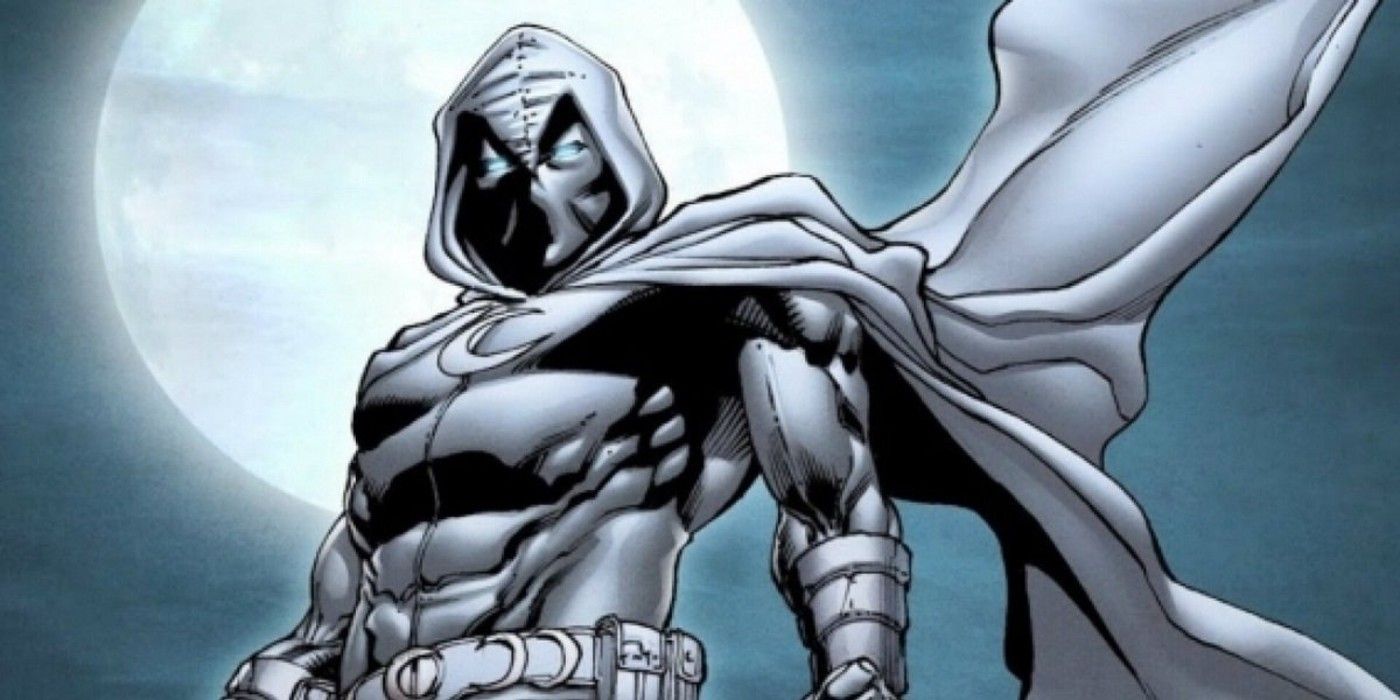 Oscar Isaac As Moon Knight?- It was announced today through Variety that Marvel and Oscar Isaac are in talks, or has already signed depending on what you're reading, for Isaac's to play Moon Knight in the upcoming Disney+ series. To that, I say, yes, please. All the yes. All of it. Make this so! I'm still recovering from Isaac's Dune beard but this news… icing on the preverbal Oscar Isaac cake. Is there a cake? If there is, what does it look like? Just his beard? Fudgie the Whale? I need answers… All questions of cake aside I'm sure some of you are wondering, who is Moon Knight? The answer is he's sort of like Batman if Batman had actual superpowers, multiple identities, and was a touch of crazy. Now, tell me you don't want Oscar Isaac playing that guy.
There you have it Geeklings, all the best of this week. What are you looking forward to the most? Is there anything happening this week that I didn't mention? Sound off in the comments or throw me a line on Twitter @iamgeek32 and let's kick this week off right. We're only four days away from new Mando, it's going to be a great week, I can feel it!