Monday you say? Bah! Here at I Am Geek we don't believe in Monday. Well, that's not necessarily true. Of course, we believe in Monday it is an actual weekday, buuuuut we don't believe in having to settle with the preconceived notion that Monday has to suck. To that we say nay! Monday can be fun. Monday can be entertaining. Monday can be whatever we want it to be. Yes, we have to start a new work week but we also get a brand new Week In Geek, and let's just be honest, one of those seriously outweighs the other in awesome points.
This is one of those great weeks as we're on the cusp of summer. Memorial Day Weekend is only a few days away and with it comes shorts, barbeques, flip flops, fire pits, and hopefully some sun. Here on the East Coast there has been way more rain then I'd like, and that's coming from a guy who enjoys the rain, but seven days in a row kind of wears on you after awhile. I for one am very much looking forward to some sun and warm weather vibes.
As we head into the holiday weekend there is plenty else to look forward to, and even some things that can occupy your time in case the weather goes south, which we're hoping it doesn't. Good thoughts, good thoughts, good thoughts…
1. Solo: A Star Wars Story– My relationship with this film has been up and down but at the end of the day it's a Star Wars film so you know I'm going to watch it. I was one of those who was kind of dreading the movie while it was being filmed. I wasn't sold on the actor cast to play Han and the change of directors left me a wee bit nervous. Not to mention it took Disney forever to release any kind of footage. After a couple of trailers and some word of mouth, I've watched my excitement levels rise quite considerably. I have hope that the kid is going to pull this off but the truth of the matter is I'm going to Solo mostly for Donald Glover's Lando and Chewbacca. I felt that The Last Jedi lacked a serious amount of Chewie and Glover… well, dude is amazing. Mostly I'm hoping for a fun movie that fits the Star Wars mold and doesn't leave me wanting to punt an ewok. I don't think I'm asking for too much. Not looking for Rogue One here. Maybe throw in the Kessel Run for good measure.
2. Invincible Iron Man #600– This is it, we've known for awhile now that Brian Michael Bendis is leaving Marvel to write for DC Comics after eighteen years writing for the House of Ideas. I've talked quite a bit about the impact Bendis has had on me as a comic book reader and writer, as it was a number of his titles that drew me back into comics in the first place. With the majority of his other series (Spider-Man and Jessica Jones) already wrapped it's now time for him to bid the entire Marvel Universe good-bye with a massive Iron Man celebration. That's not to say that there isn't a story to tell here, in fact, there's a lot of story to be told here. Miles Morales still has some loose threads floating out there as do The Defenders not to mention the Iron People of this book (Tony Stark, Doctor Doom, and Riri Williams). This will definitely be the most bittersweet comic I read all week as I'll be saying goodbye to one of my favorite Marvel writers. Here's hoping he leaves us some parting gifts and a reminder why his stories are some of Marvel's best.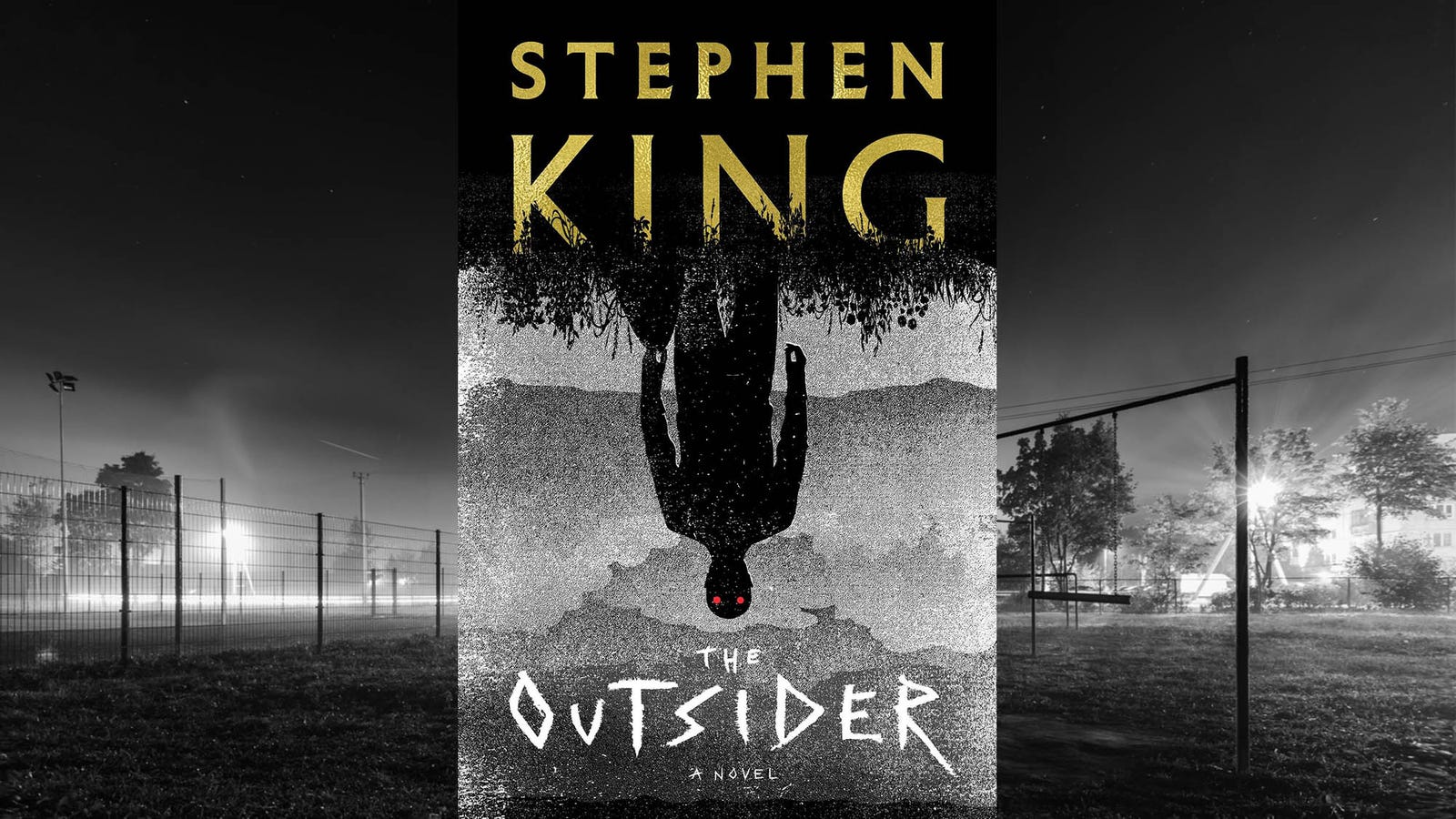 3. The Outsider by Stephen King- This one crept up on me. For some reason, I thought this book was coming out in June which is why I was so surprised to see the internets tell me that the novel is coming out tomorrow! I did not time my reading correctly Geeklings. I currently find myself in the middle of the second Expanse novel, and enjoying myself quite a bit, which means it's going to be some time before I can start the newest from Uncle Stevie. The rest of you might not have to suffer my blunders and hopefully can jump into the book as soon as tomorrow. The Outsider has all those classic King elements; small town, murder mystery, and a dash of supernatural. What more could you ask for? Oh, to be finished with your current book so you can start this one? Life can be cruel sometimes my friends.
4. The Flash season finale- Man, this has been a rough year for CW superhero shows that aren't Black Lightning and Legends of Tomorrow. I'm so far behind in Arrow, which wrapped last week, that I now need to wait the two weeks before it's available on Netflix, and I'm dangerously close to having the same thing occur with The Flash. The problem is these seasons jut fell super flat to me. Pun not intended. Arrow's story was a mess and just seemed like a lot of the same old issues. Oliver has trust issues which means no one can stand to be around Oliver. A real shame after the stellar previous season. The Flash, on the other hand, tried to go super light following a season that played with a lot of dark elements. The result was mediocre at best. The introduction of a character who not only ruined the team chemistry with his horrible Jim Carrey like impression but made no real progression really impacted my enjoyment of this season. There were elements that were promising but for the most part this latest season of The Flash has been a bit of a mess. Here's hoping that the show can end on a high note bringing a bit of promise to next year. I would love to count this season as an abnormality opposed to a possible trend.
There you have it Geeklings. What are you looking the most forward to this week? Sound off in the comments. If you'd like to talk all things geek you can find me on Twitter @iamgeek32. With this Monday drawing to a close we only have one more day to New Comic Book Day, and then two more days after that until the weekend. We. Can. Do. This.