July 2, 2019
Now, out of context, this might seem like a random date that I just picked out of the ether. Maybe I'm pining for the 4th of July holiday weekend or maybe I'm just wishing the temperature wasn't in the twenties. Perhaps I just flipped through a 2019 calendar, that I just so happen to have randomly hanging around, and landed on July 2nd like we were spinning a globe to figure out where our next vacation was going to be. Yet this is not the case. As random as this date my seem it was picked very deliberately. I know that there are those of us who know the gravity that July 2nd holds as it has been hanging over our geeky heads for over a year. I would do the math but honestly, I don't feel like crunching the numbers. It is so much easier to give the broader "over a year" tag because it holds the same amount of gravity and it hurts my brain so much less. I suppose adding the days together to form a larger number could make it seem more dramatic… you know what, no. I'm not going to do this. It's been a loooong Monday and I'm too tired to think about possible math scenarios that build up the drama. This isn't a common core elementary school, this is I Am Geek where math is only relevant when we need it to be! Somewhere out in the wild every math teacher I've ever had just died a little.
Geeklings, July 2, 2019, is the last time that we visited the Marvel Cinematic Universe. Sure, there have been tons and tons of announcements concerning what's to come next helping to fill that void but Spider-Man Far From Home releasing that holiday weekend was the last time we had actual, viewable, new content within the MCU. And it has been killing me. 2020 was a tough year but I imagine it would have been a little bit more bearable if we had been given the slated Marvel movies. A dose of Black Widow, Eternals, or Falcon and The Winter Solider could have gone a long way in making 2020 suck a little bit less like how pounding a Gatorade after a night of drinking is supposed to lessen the next day's hangover. For me, it was weird constructing a Best of 2020 and seeing that there was no MCU content to be listed. It felt… unnatural.
Over this last year, we've been waiting. We've been waiting to see what the MCU would be without Steve Rogers who is now an old man giving away shields. We've been waiting to see how Peter Parker would react to an Alex Jones-like JJ Jameson revealing his identity to the world. We've been waiting to see just how badly Loki is messing up the multiverse now that he escaped the Avengers timeline with the tesseract. We've just been waiting and waiting and waiting… and waiting.
All the announcements of things to come just made the waiting even more difficult. 2020 shutting the doors on movie theaters completely shifted the release schedule of the MCU and movies and shows that we should have been getting sooner were now pushed back as this new COVID landscape took grasp and ruined everything. Seeing all this new content that's on the horizon felt even further away because of it. It was like walking through the desert and seeing a bunch of random trees and a lake but no matter how much you walk it never gets closer. I would imagine it's how Eagles fans feel with Carson Wentz as their quarterback.
I have missed the Marvel movie experience. I have missed these characters. I have missed the excitement of watching that Marvel title screen rip across the screen. Frankly, I have missed the Marvel Cinematic Universe more than I've missed the ability to randomly go to the bar. Don't act so surprised, I'm thirty-nine and those random bar nights are becoming fewer and farther between. And since having COVID, I can't even look at a Gatorade.
But Geeklings, after a year of nothing. A year where we've been kept away from loved ones. A year where we couldn't go to the movie theaters. A year where everything changed… this second week of January brings with it hope. It brings with it excitement. It brings with it a promise. A promise that while 2020 was a year without Marvel, 2021 will not be! Because Geeklings, this Friday (January 15th), the MCU finally returns to our screens, and those of you who are Attitude Era, WWE fans, I most certainly hit that finally like The Rock would have. You're welcome to read it over in case you missed it. It's my gift to you.
Wandavision, not originally slated to jump-start Phase Four but we live in a different world now, arrives with not one but two episodes this Friday on Disney+ thus ending our MCUless drought. And I for one, am stupid excited. Like it's Monday and I'm already planning an Instagram post that involves Wandavision Funko items for Friday, levels of excitement. The type of excitement that makes me feel comfortable in telling strangers that. Because we're finally getting the MCU back!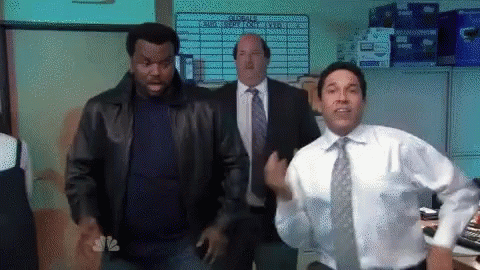 While Wandavision may not have been how Phase Four was intended to be started, I honestly can't think of a better starting point than what is sure to be a completely new look for the MCU. Not because it's a television show but because Wandavision looks like it will be like nothing that's come before it, and isn't that what we want from this universe? It's ability to grow and experiment with storytelling. Sure, the formula isn't broken but experimenting with things like Wandavision prevents the content from going stale. There is staying power to the Marvel Cinematic Universe and while those first ten years were unlike anything we've ever seen before, what comes next has to do more in order to keep things relevant. Endgame was not an ending, no, it was the closing of a chapter and what comes next, well, let's just say these uncharted waters have the potential to be some of Marvel's biggest and boldest stories yet. And that's saying something.
It is clear that the multiverse is going to be at the core of Phase Four. Whether it's the upcoming Doctor Strange sequel, Doctor Strange In the Multiverse of Madness, or all the Spider-Man 3 rumors that are clearly pointing to a Spider-Verse type film or the arrival of Kang the Conqueror or the announcement of the Fantastic Four coming home to the MCU, it is clear the multiverse is going to be important. If these Wandavision trailers are any indication it does appear that one of the strongest beings in the MCU has been manipulating time to provide her the life Thanos robbed her of which would make Wandavision essential viewing for the future of the MCU.
But all of that, all of that is talk for another day. What matters most, after over a year of no MCU, we are finally heading back. The first week of 2021 was a lot of things and not all of them were pretty, but this second week is bringing back an old friend. A portion of comfort food that we were sorely lacking last year. It'll be good to come home to old friends. Friday can't come soon enough.