With the world more or less on the pause button, I Am Geek has had to shift directions in what we present to you the reader. There hasn't been a ton of new content to discuss which makes sense considering there's a virus sweeping the globe preventing us from doing pretty much anything. You know it's bad when Disney pushes back their film slate completely. Those guys love putting out billion-dollar movies. I think the last count was seven last year. Seven…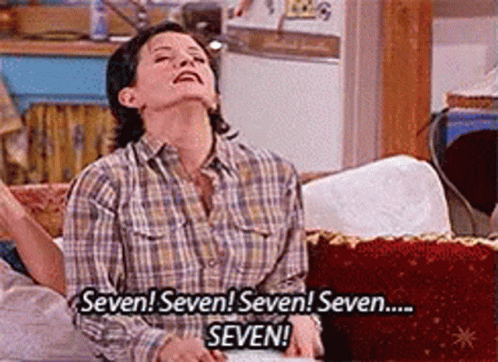 In order to compensate for the lack of new content, we've spent a lot of time over these last few weeks making suggestions of things to do while being quarantined. If you read any of our posts from last week then you know that preserving sanity is highly important. At I Am Geek we feel responsible for keeping you from turning into your own version of Nicholas Cage. In order to prevent Cagedom or Cageitis, we've suggested a number of books to get your read on. We've suggested a number of television shows to get your watch on. We've suggested a number of The Office episodes to get your Scranton on. And we've suggested the Top Ten Community episodes to get your Greendale on. Just a wealth of riches here. I Am Geek has become your one-stop-shop for all things quarantine. If you can't find something to keep you occupied from any one of those columns then you deserve to turn into Castor Troy… or the Nicholas Cage that gets attacked by the bees.
One thing we haven't done is let you know what I'm currently watching, reading, listening to, etc. etc.. or maybe we kind of did but not as specific as what's ahead.  Last week we focused more on my sanity issues and my inability to make creative content, but this is a new week. A week where the sun seems to be shining on the regular. Granted it's only Wednesday (I knew what day it was and didn't have to check!) but there's something about grey skies that makes this feel even more like an apocalypse. "Oh cool, it's raining and I can't even go outside to walk. That's…fun" Grey skies totally give off a 28 Days Later vibe to everything. Not because of zombies but because it rains a lot in England… then zombies.
With that in mind, I thought I'd share a number of the things I've been watching, reading, listening to, etc. etc. Who knows, maybe you're taking part in one of them as well and we can discuss. Or maybe you'll see this column and want to take part in one of these items which means I would have successfully done my job as a writer. Feel free to pat me on the back if that's the case. I could use any and all praise. I'm needy like that.
Currently Watching- On the binge level, I've been plowing through Community as if this is the first time I've ever watched it. Spoiler Alert, it's not. I just finished season one a couple of nights ago and have already reached the halfway mark of season two because I have a serious problem when it comes to watching this show. I'm addicted but more importantly, it just makes me feel happy inside. I cannot downplay the joy that has been coursing through me now that I'm back in Greendale. I've missed my friends.
Another quick binge note, Alyson and I made swift work out of the new season of Nailed It! on Netflix. There's just something about cooking shows that really speak to us not to mention the quiet confidence this show gives me when it comes to being in the kitchen. There's no way I'd be Nailed It! bad… at least that's what I hope. We may never know.
Not everything has to be binged though as there are a number of shows coming out on the weekly that have been crushing it. This latest season of Better Call Saul only has two episodes left (!!!) but has been worth the wait. The way this show is connecting to the larger Breaking Bad Universe is effortless an is making an argument that it could even be better than Walter White's tale. Bob Odenkirk and Rhea Seehorn have been phenomenal as this show delivers episode after episode. There's something to be said about a prequel series having the power to cause this much tension and anxiety. Peter Gould and Vince Gilligan are masters.
I also hope you're checking out this third season of WestWorld because holy robot invasion! I know we joked a couple of weeks ago about watching the show with the intention of being confused but the level of excellence in this third season is no joking matter. Evan Rachel Wood and Tessa Thompson have been on a whole different level this season and the inclusion of Aaron Paul not only makes my heart happy but has lead to an interesting story construct. Then throw in the fact that leaving the park is the best thing that could've happened to keep this show alive, the Game of Thrones reference, the impending robot war, mixed with the reveals from the last episode ("The Mother of Exiles") and I would say that season three has been a return to form.
I'd also like to note if you're a Food Network junkie like myself, thanks to my beautiful wife, you should check out Guy Fieri's Tournament of Champions. If you missed March Madness and can't get enough of the I Am Geek movie tournaments, on our Facebook page, then this is for you. Nothing like high stakes cooking shows to not only make you hungry but fired up for competition.
Currently Reading- I'm not going to lie, I've been slacking in the reading department. With Community and an item to be named later, I have not been dedicating enough of my time to words but that's going to stop this week. I'm in the midst of The Office: The Untold Story of the Greatest Sitcom of the 2000s: An Oral History by Andy Greene and it has been a fun look behind the scenes of the show. Some of the stories I've heard already through the Office Ladies podcast but Greene really goes in-depth here with writers, set designers, and actors giving you the big picture of how the show found life and success. My excitement for Community kind of took me out of the book a little and I'm planning on returning ASAP as I just hit season three and the hiring of Ed Helms. Once this is finished I think it's time to start reading His Dark Materials. At least that's the plan.
On the comic front, I'm pretty much caught up on my personal pull list so I've been reading some graphic novels. I just finished Kelly Thompson's Hawkeye run and it was quite the delight. You guys need Kate Bishop in your lives stat. I just downloaded Jeff Lemire's series, Descender and I'm excited to dive into that. I fell in love with Lemire's writing hard last year when I binged read the crap out of Black Hammer. I know that Descender kind of ends abruptly but leads into a sequel series, the aptly titled Ascender, so I'm hoping for a solid obsession here.
Currently Listening- We don't talk a whole lot about music here at I Am Geek but that doesn't mean it's not a crucial factor to everyday life. Without music how would I have my random dance parties? Granted, I don't always need music for that but it helps. It certainly helps. And for those who are looking for some random weird shiz to listen to be sure to ask your Google Homes to play "burp sounds". You're in for a treat. See how long you can last.
As for albums, I've had Donald Glover's 3.15.20 on constant rotation as it's the right amount of R&B funkiness that I need right now. Pearl Jam's new record, Gigaton, is the band's first album in seven years and is an excellent listen. There are songs to make you jam. Songs to make you dance. And songs to make you think and feel. It's a complete package. As for feeling things, the latest Nine Inch Nail records, Ghosts V and VI, make for quite the backdrop to current events. Great stuff but can be a little freaky at times so be warned. Oh, and I've been listening to the Community Soundtrack… I told you! I have a problem.
Podcasts have been a big help during walks and work and I've been catching up on a bunch of mine. So, once you finish subscribing and listening to the I  Am Geek Podcast, you might want to check these out as well. If you like rewatchable movies then The Ringer's Rewatchables is the podcast for you. Most recent movies include Fast 7, Tommy Boy, and Total Recall as The Ringer staff breaks down most re-watchable scenes, best quotes, and other fun goodies. Office Ladies is an excellent episode by episode recap of The Office from hosts Jenna Fischer and Angela Kinsey. If you're vibing on Community as hard as I am, then check out Joel Mchale and Doctor Ken's Darkest Timeline. A lot of fun behind the scenes stories and laughs. For more Community goodness check out Six Seasons and A Podcast. And if you want things to get weird and supernatural then may I direct your attention to The Untold Hour from the hosts of Bizarre States. All of these should keep you pretty occupied and entertained.
Currently Playing- Guys, all I'm playing is Animal Crossing. That's it. I'm playing as much as I possibly can in a household that is sharing a Switch, and it has been borderline therapeutic. When I'm not doing one of the above-mentioned items I'm most likely on my Switch trying to avoid any and all eggs because they're infuriating. Why would I want to go fishing for an egg?!?! What is that accomplishing?! Outside of that, this game is a little slice of heaven.
There you have it Geeklings, this is everything that has been helping keep me sane over the last three and a half weeks. Any of your sanity keepers make the list? If not sound off in the comments and let me know the things you're into or throw me a line on Twitter @iamgeek32. Preserving sanity has never been more important. Trust me, you're going to want to keep that inner Nicholas Cage at bay as long as possible.